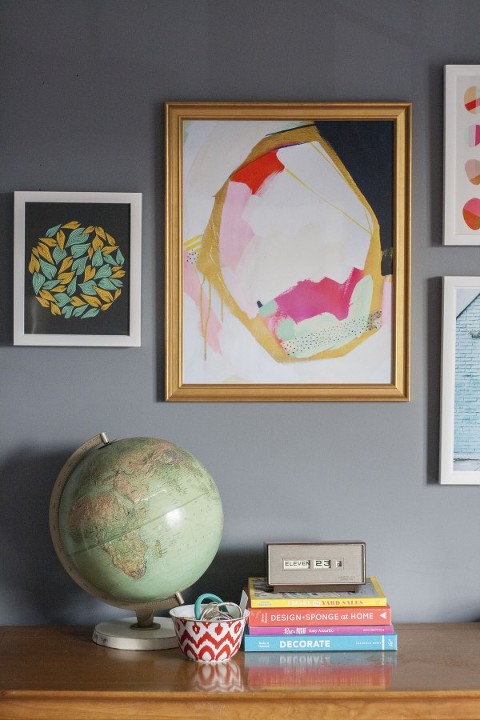 It's been a while since I told a "Thrift Store Score" tale. That said, it also has been a while since I actually went thrifting. We've reached a point in our home where I can't conceivably buy more pieces to add to it without, in turn, having to get rid of something else to make it fit. It's frankly a pretty sad place to be in because I would love to be out in the thrift stores every single day, filling my arms with treasures. Sometimes though, case in point today's armload of goodies, I just can't resist.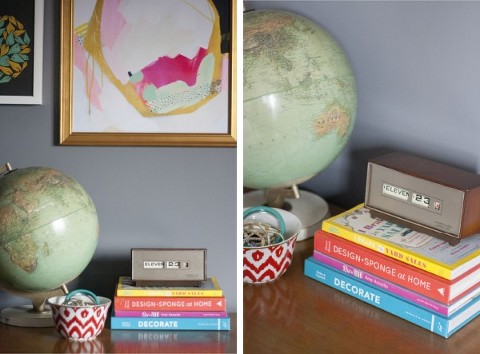 While visiting with my best friends Erica and Savannah in Richmond a couple of weeks ago, we decided to make a trip out to West End Antique Mall, a store none of us had ever been to. Although the prices were definitely more than I'm used to (any store with the word "antique" in it tends to be out of my price range), I did manage to find one piece that I couldn't let go.
It was after wondering into the mid-century modern section – yes, there was an entire SECTION – that I noticed a particularly unique clock. I was immediately drawn to the dial face and the fact that the hour was written out. Have you guys ever seen anything like it? $55 was a bit much to spend, but I couldn't leave without it.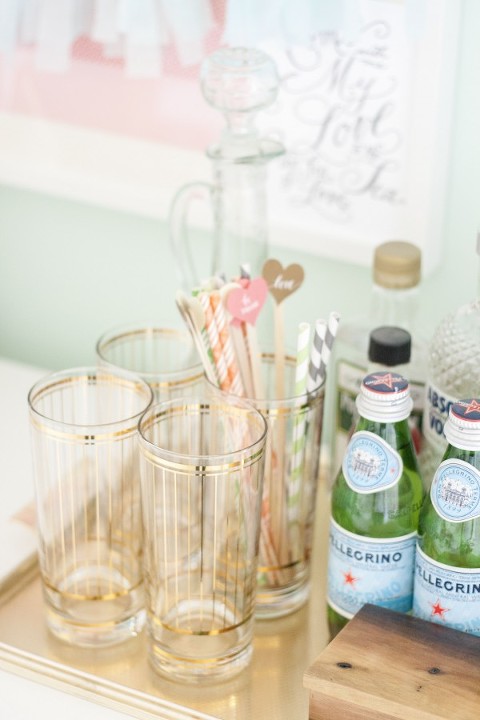 Another TSS that I've been holding out on explaining is my new-to-me set of gold glasses. These beauties came to me, this time, from a local shop – Estates & Consignments. At $25 for all four, they weren't particularly "cheap," but they are perfect and have since made it into just about every photoshoot I've done. Nothing is better than a little pop of gold in my opinion. The decanter in the background also is a recent acquisition, which came from Peddler Antiques here in town. With a price tag of $6, I couldn't say "no" and have happily added it to the bar set up in my studio.
Got any Thrift Store Score stories of your own to tell? I'm all ears!