THIS GIVEAWAY IS OFFICIALLY CLOSED.
KEEP SCROLLING TO SEE IF YOU'RE THE WINNER!!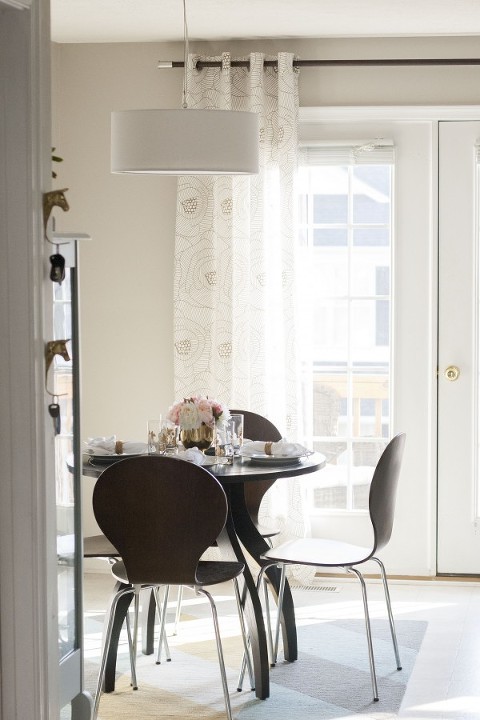 Up until about, oh…a week or so ago, I was a bit of a color addict. I wanted to paint every wall a different color. For example, let's consider our kitchen. It sported not one, not two, but THREE colors—the original greenish beige, a chocolate feature wall and a mint faux backsplash.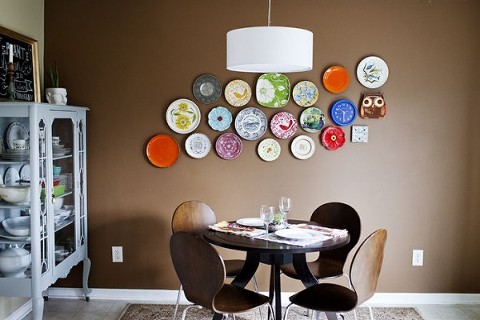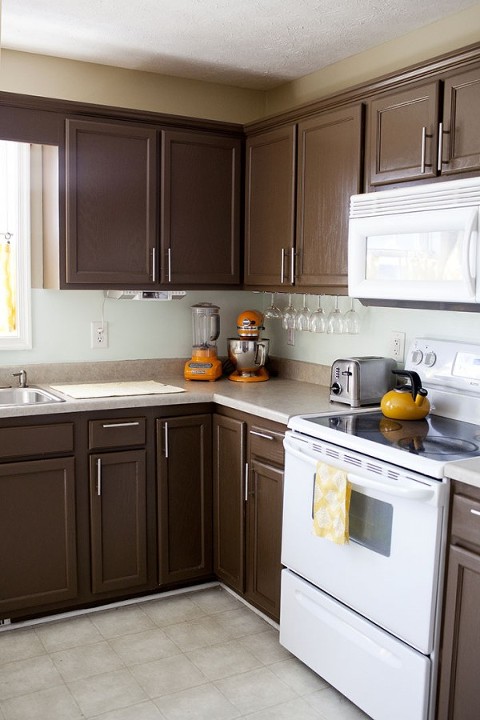 (photos by Mallory Benedict)
This penchant for color was likely due to my years renting without permission to paint, but with our home now on the market, not to mention having just generally gotten it out of my system, I consider myself officially OVER bright wall colors. The first step towards my backtracked recovery? Choosing the perfect new neutral, and to help me through the process I turned to a new-to-me tool called SureSwatch.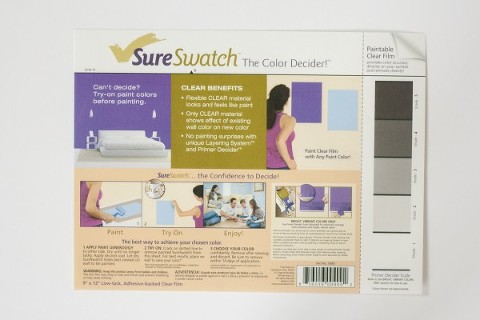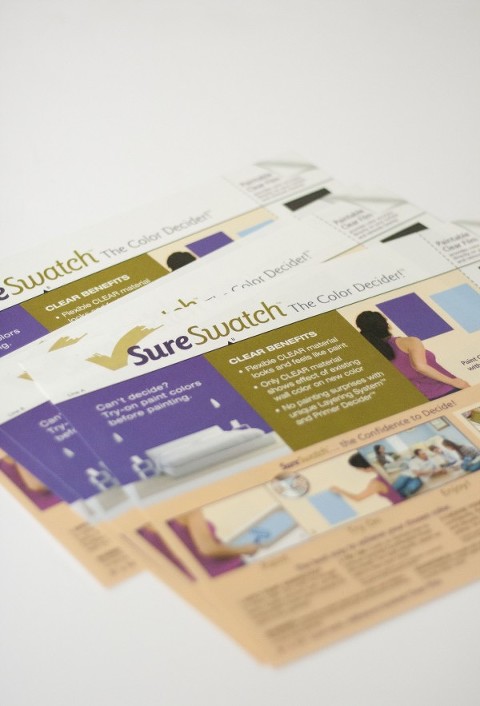 You can find it (for less than a dollar a sheet!) at the paint counter at the Home Depot, and is my new favorite painting project go-to. Instead of painting samples directly on your wall and having to prime over them once you've settled on a final color, you paint on the plastic film and stick it right to the wall. You get an accurate representation of each new color option without altering the surface of the drywall itself. You guys know that I'm all for efficiency!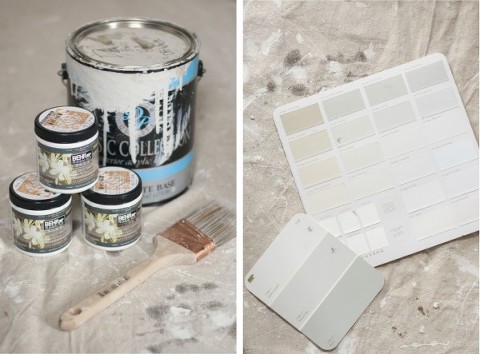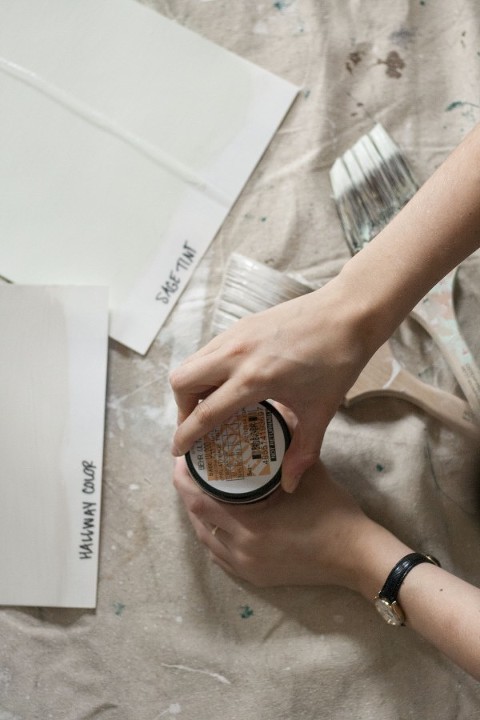 Ultimately, I chose 4 colors to sample. Behr paint's Sage Tint, Snow Leopard, Pensive Sky and a custom color match of the existing color from our entry hallway (BASE: 2750, CLRNT OZ 384th, BL: 0 236, CL: 0 296, VUL: 0 48). The original homeowners had left us a can of the unnamed, unmarked paint, so I took it to the Home Depot where they were able to make up an exact match.
Two coats of each later on our SureSwatch sheets, and I was stepping back to consider the array of options. All of them were nice and cool, nice and NEUTRAL against that bold chocolate wall. I could hardly wait to break into my chosen color, which ultimately turned out to be the same paint from the hallway in an attempt to bring cohesion to the first floor of our home.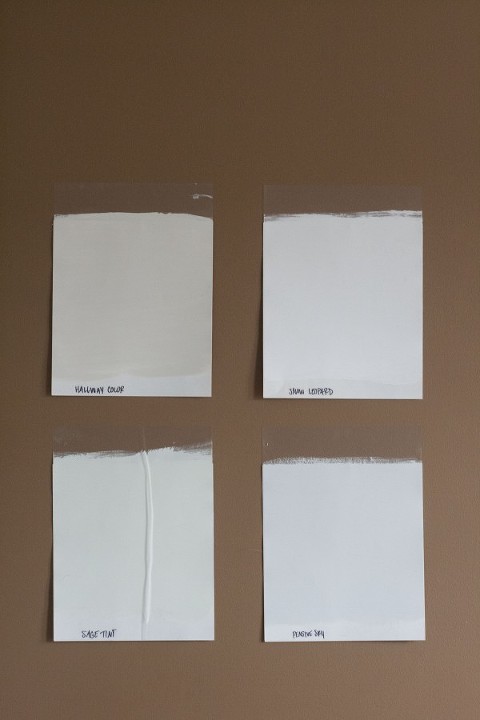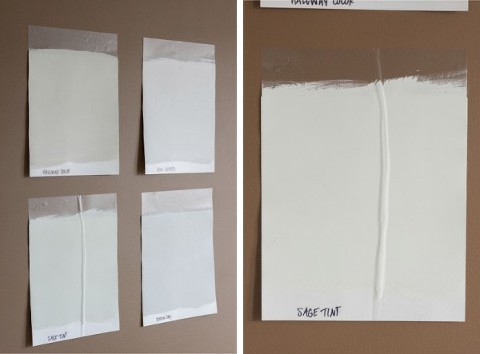 Almost immediately after breaking into the gallon of paint with a brush and roller, the kitchen felt lighter, brighter and BIGGER. I also have to tell you…Behr paint is absolutely, positively the only paint I will ever buy. And I mean that. You can hold me to it. Remember that saturated chocolate colored wall? It was gone. IN JUST ONE COAT. The entire room just took one single coat of paint. Granted, we ended up splurging for the paint+primer version of our Behr color-matched paint, but I never imagined that we'd be able to get away with one coat of paint—especially with that one dark feature wall. But we got away with it. And it was glorious.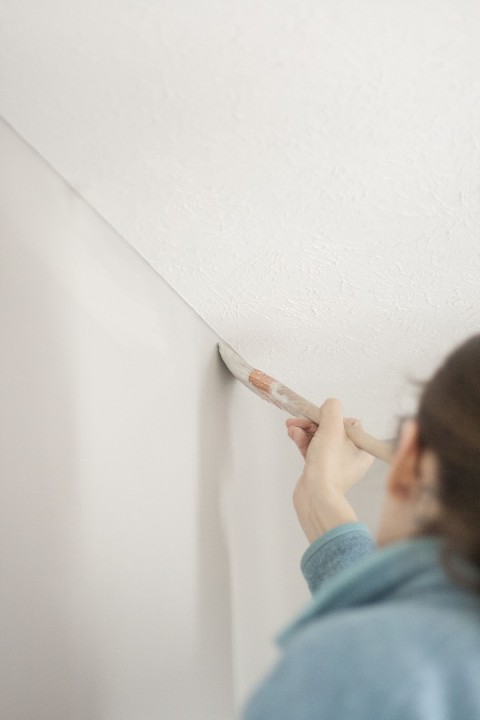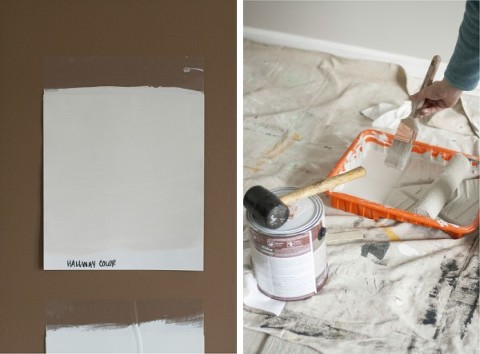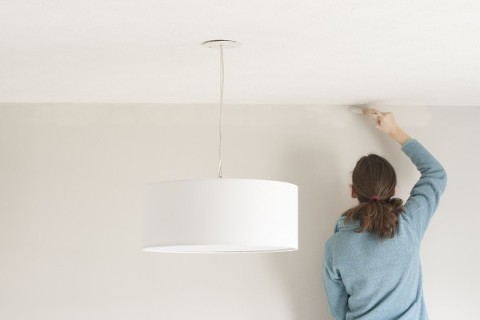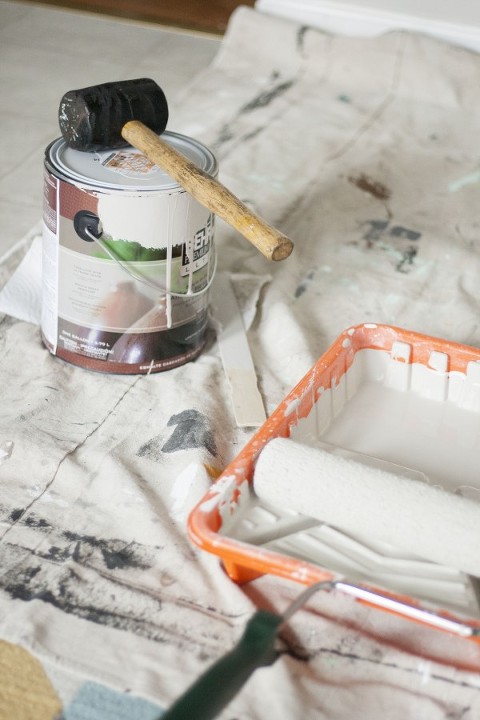 Just a couple of hours was all it took to transform our kitchen into a neutralized, airy space that we hope will entrance our future prospective buyers—It has certainly entranced us anyway! I am so pleased that we took the time to test out the different color options. Truth be told, this is one of the first times that I've ever put paint samples to use, and I doubt that I'll ever go back to my original method of instant gratification. Although it's definitely an extra step, in the long run, it prevents the devastation of a poorly chosen color. This time, I think we definitely chose right.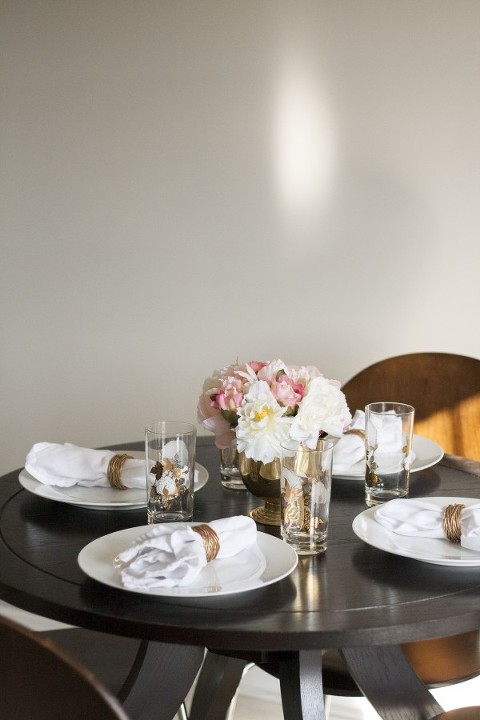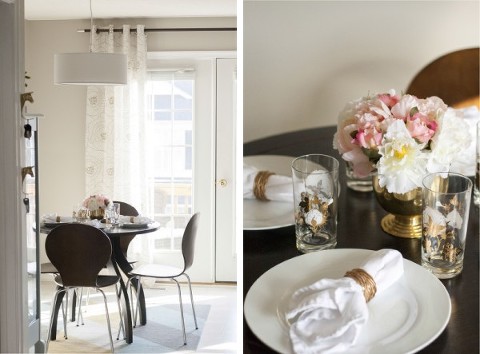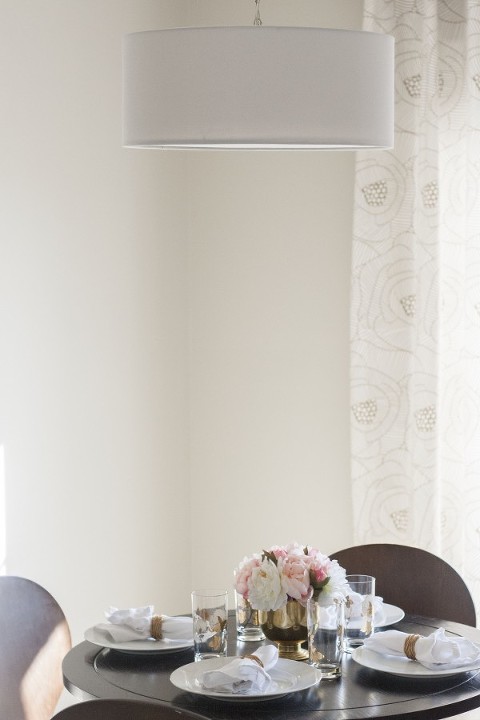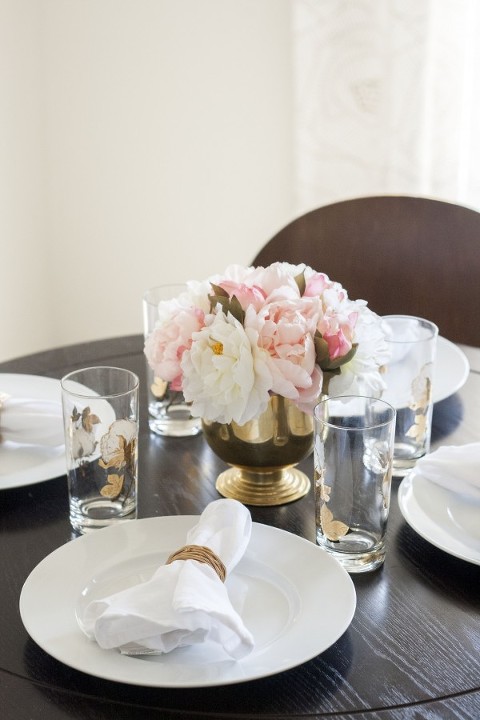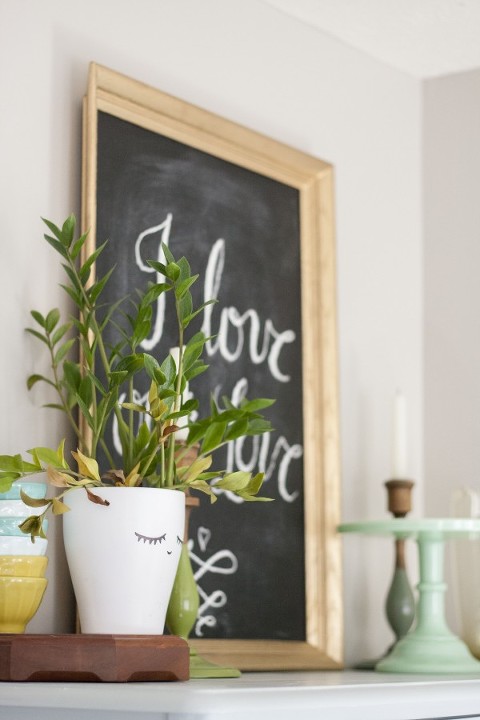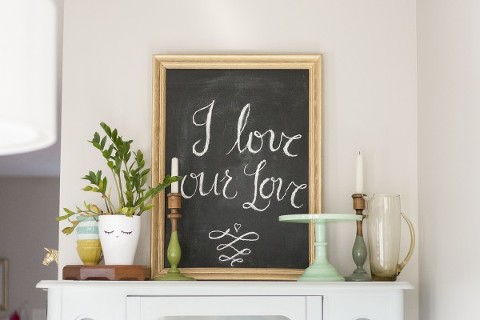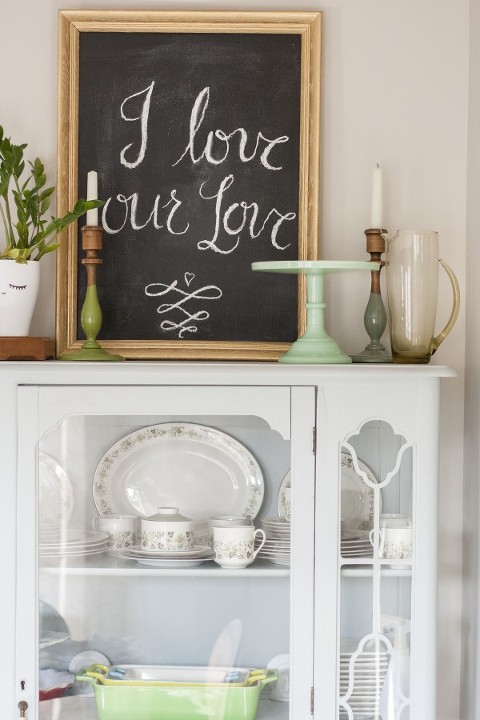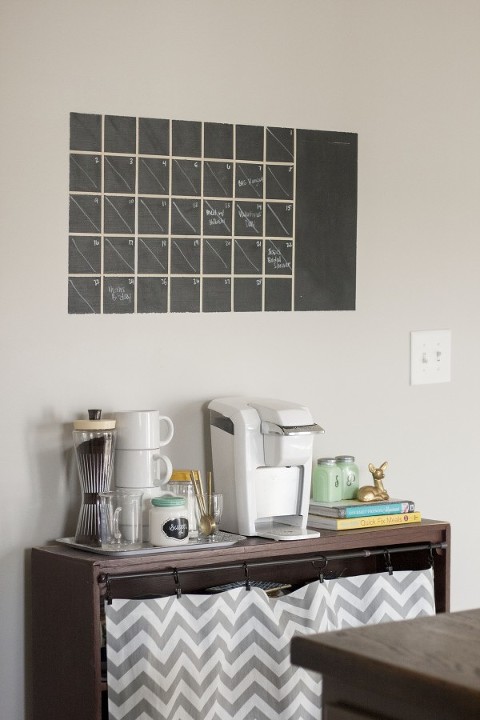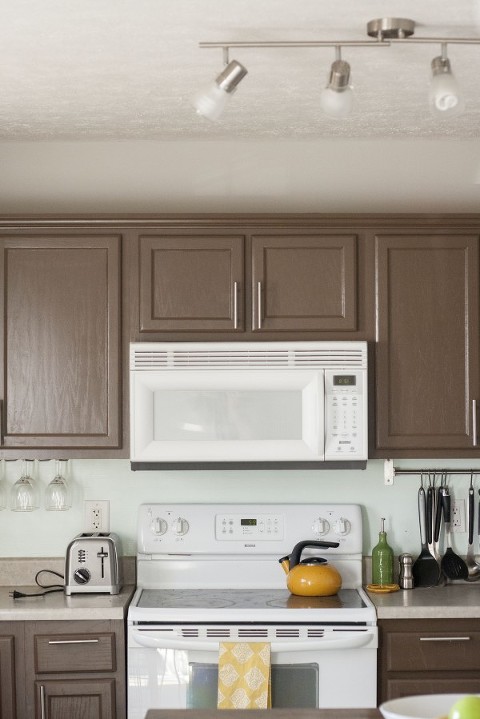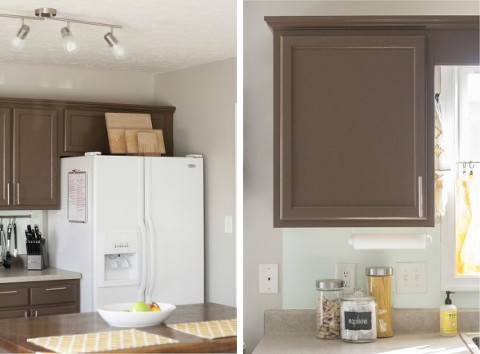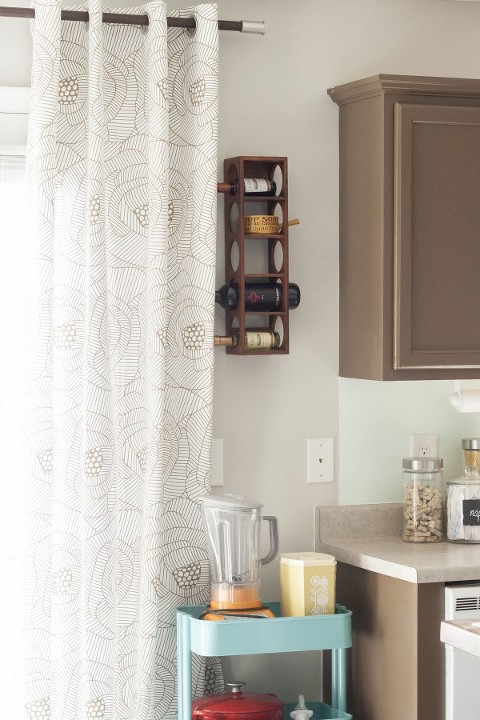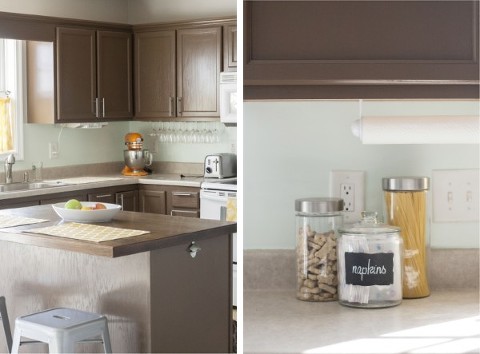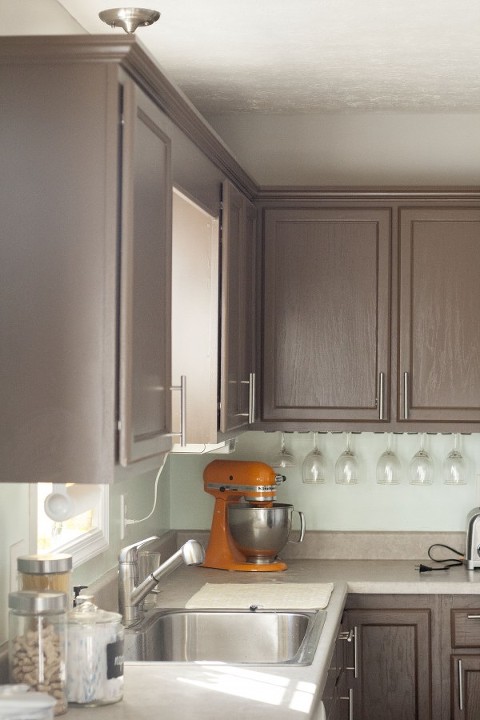 Before I wrap this tale up, I also wanted to share an "After" shot of our SureSwatch sheet on top of the new color. It turned out exactly as promised and, again, I couldn't be happier. You may have gathered that from the nearly 20 images I just shared.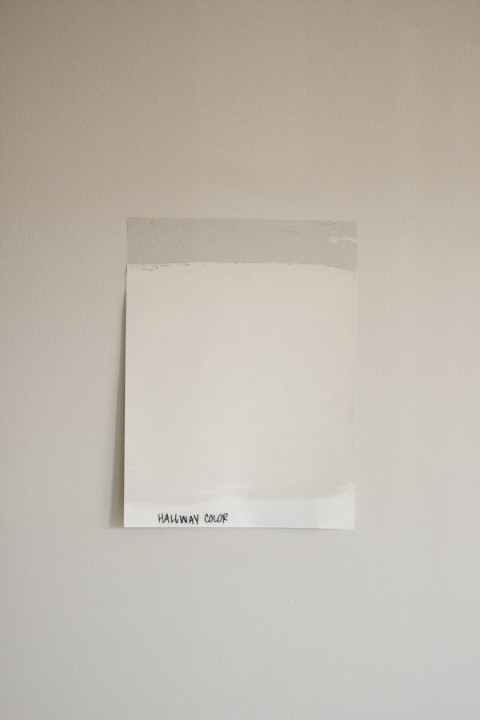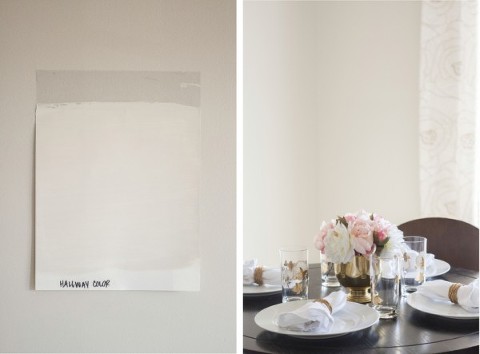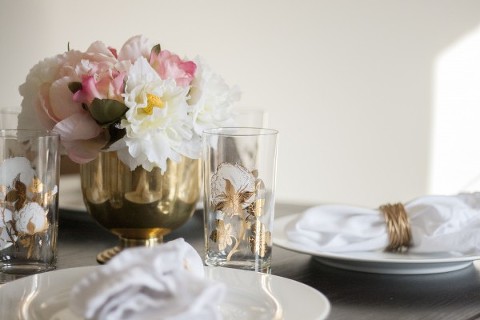 Happily, if you, too, have been anxious to try out new paint colors without committing, SureSwatch is giving away 5 sheets EACH to 5 winners! Simply use the Rafflecopter widget below to enter. Contest ends 3/12 at 12:00 a.m. Good luck!
***************************************************************************************
GIVEAWAY UPDATE: Congratulations to my five winners!!

I will be emailing all of you shortly 
with details on your
SureSwatch prize packs. Thanks to everyone for participating!!