With spring (finally!) taking over this week, I can't help but look forward to a few splashes of extra color in my life. And what better way to kick off a season of fresh colors than with Better Homes and Gardens! I recently got a sneak peek into the latest issue and virtually sit down with Kelly Kegans, Senior Deputy Editor for Home Design at BHG (whom I had the pleasure of meeting last fall), to get the scoop on the newly released Color Palette of the Year. Read on for Kelly's take on the hand-selected collection of seven interchangeable hues.
What inspired this new 'COLOR PALETTE OF THE YEAR' feature, and how did you and the BHG team go about selecting each of the specific colors?
The inspiration behind BHG's 2014 palette evolved from nature's most fabulous colors and combos—think about a cutting garden's burst of vibrant blooms, the mashups of poppies, sweet peas, delphiniums, daffodils, all in a bed of verdant greens.
What was so interesting was to see all of the colors in the palette expressed in trend forecasts from paint companies, the furnishings industry, on fashion runways, and touted by the Color Marketing Group.
Then the BHG color team—which included staff editors, producers, and art directors—held several meetings to dial back the intensity and adjust the hues to ensure the resulting paint colors we chose are livable.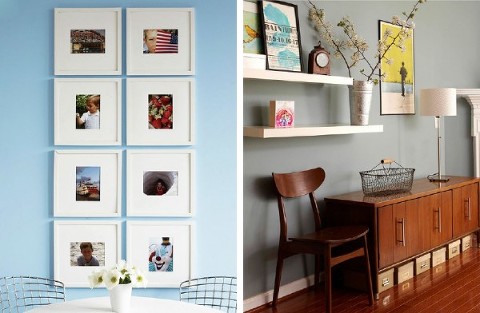 In what ways can readers put the list to the test? How do you see subscribers incorporating these hues into their homes?
What's unique about BHG's palette is that we aren't just touting the trend colors but we show readers how they can incorporate these colors—all of them or combos of some of them—at home. We hope that through our story, readers who might have been reluctant to use color in their homes will be inspired and gain the confidence to give it a try—whether that means painting a wall or adding color in smaller doses, such as a lamp or accent table.
Let's turn the tables! How would you use the palette in your everyday life? Of the seven, what's your favorite combination and why?
Personally, I'm loving the coral and cobalt color pairing. At home, my walls are neutral—Sherwin Williams' Dover White (SW6385), to be specific, so I'm looking to add color in pillows, rugs, art, and accessories. I love the darker edge that cobalt and indigo gives to a space and how the optimistic poppy can be an interesting juxtaposition to that.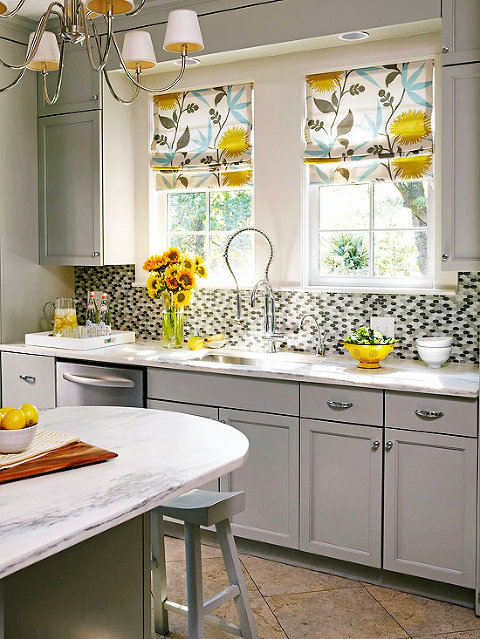 In looking through this year's palette, which color would be your go-to neutral? Which is your go-to statement color?
My go-to neutral has always been green, but that's typically been the more olive, mossy green at home. I'm curious to try the leafy green from our palette because it, again, feels more alive than the greens that have been my go-to. I love some of the great new colors in furniture, too. Even though I have a brown leather sofa, I am digging the fabulous evergreen Bryce chair from Crate and Barrel and would love to pair that with my sofa.
My statement color of late has been cobalt. As we have illustrated in our color story, cobalt is big in home and on the runways. I have a pair of cobalt pants that seems to instantly put me in a confident mood. I've been surprised at how versatile the color is. Pretty much anything I pair with those pants works well!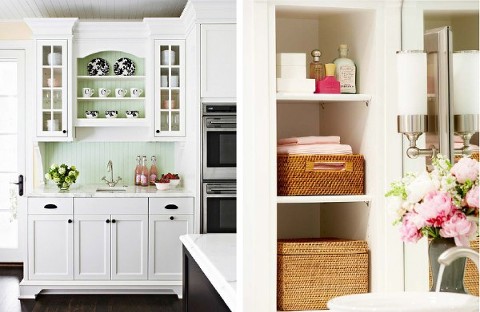 One last request—can you give us one of your best kept color secrets? What's one trick that you come back to time and time again when it comes to incorporating color into a space?
For me, nature is always the starting point to be inspired about no-fail color pairings. Just the other day, I was running around a lake that was frozen over and was so intrigued by all of the varying grays on the ice and how pretty that looked along the shore lined with the taupe rocks.
I suppose one of my color secrets when I'm testing out new colors or pairings is I'll literally get out some watercolors and acrylics and play. It's a great way to relax on a Sunday afternoon, too!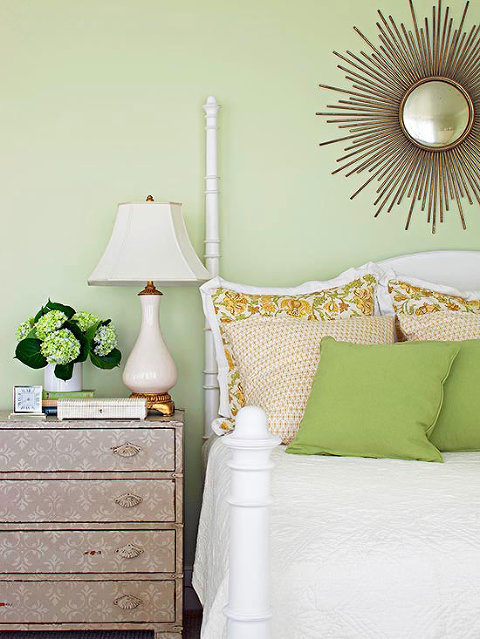 Thanks for the behind the scenes look at the collection, Kelly! And that's not all…
To celebrate the launch of the Color Palette of the year, BHG asks readers to share photos of their favorite color palettes on Instagram using the hashtag #BHGColor to enter the brand's 'Fave Color Palette' photo contest.  Each week one winner will receive a $50 Visa gift card, and at the end of the contest, one of those winners will be selected to win the grand prize of $500. Subject to Official Rules and entry can be found at bhg.com/colorcontest.
Let's get colorful!