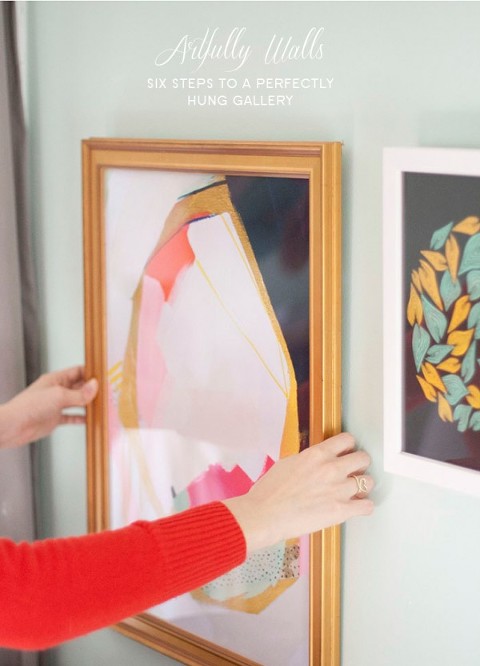 As I've mentioned before, one of my midnight hustling roles is as a copy writer and occasional designer for Artfully Walls. It's really the perfect synthesis of my favorite passions—art, copy editing, blogging and now feature writing! I just recently produced and photographed a quick art hanging tutorial for the brand, which you can see in it's entirety right here.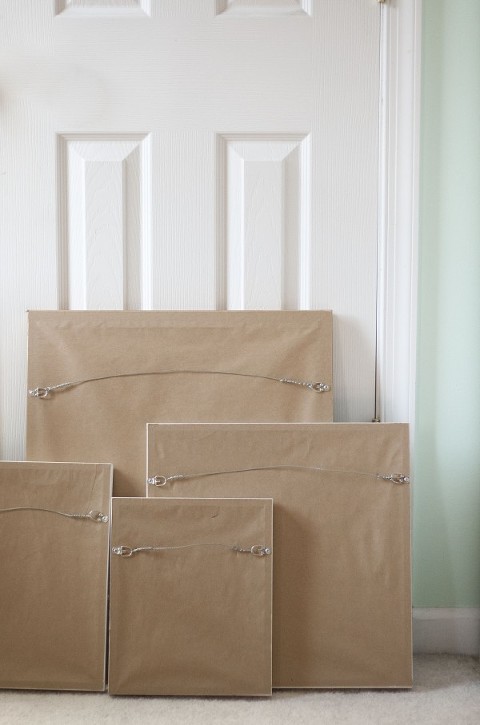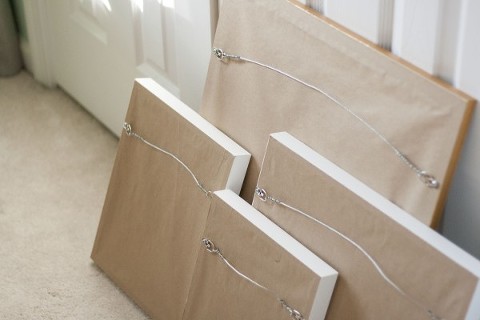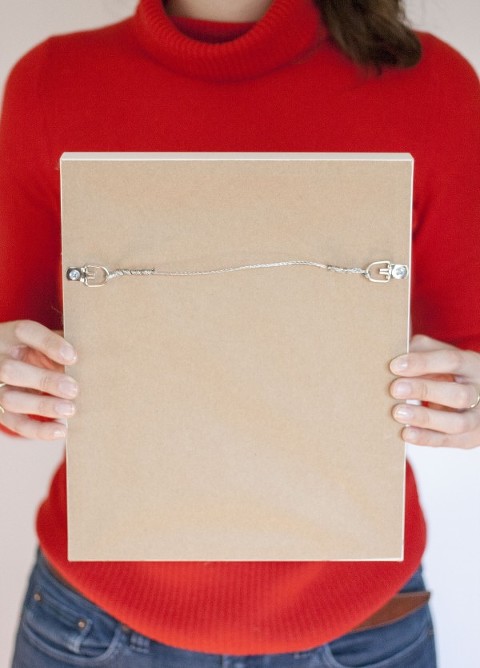 Big thanks to my sister for modeling throughout these shots (as well as for several other posts, like this one, this one and this one). She just recently graduated from Wake Forest University and I have been soaking up every second of her time since she moved back to the area. Although she is morally, repugnantly against having her photo taken, I think she's bored enough while in the middle of her "forever job" search to put up with me sticking a camera in her face—or should I say hands…She has the most lovely hands!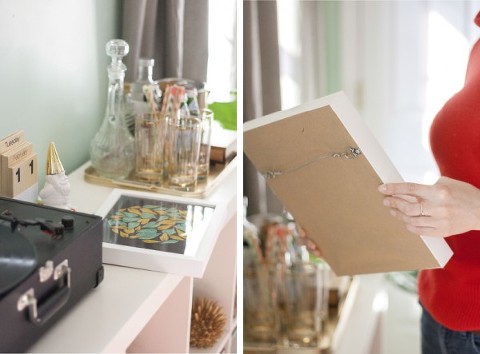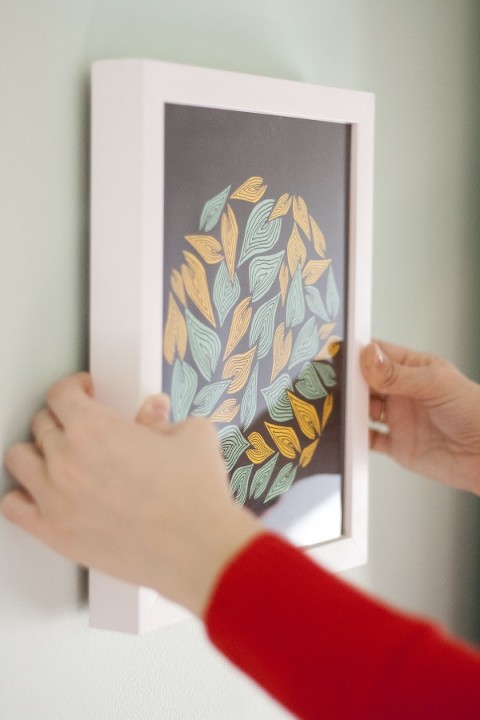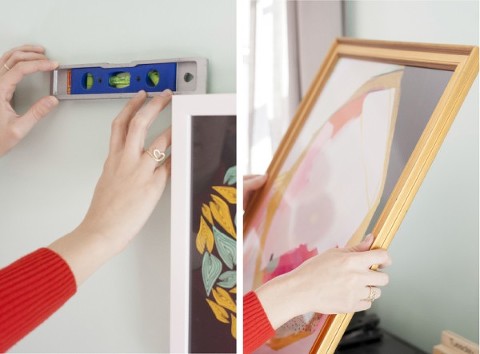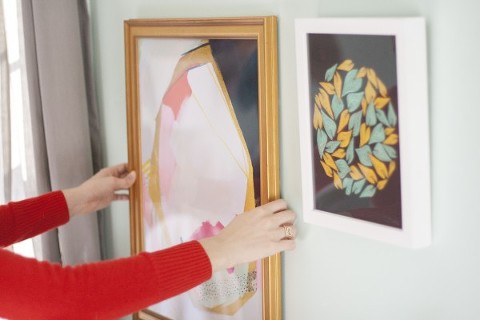 Again, for the full tutorial complete with all six of the easy steps, click over to the Artfully Walls website. This entire collection of abstract lovelies came from AW, by the way, and has already moved around several times in our home. The combinations are limitless and can be made fresh over and over and over again.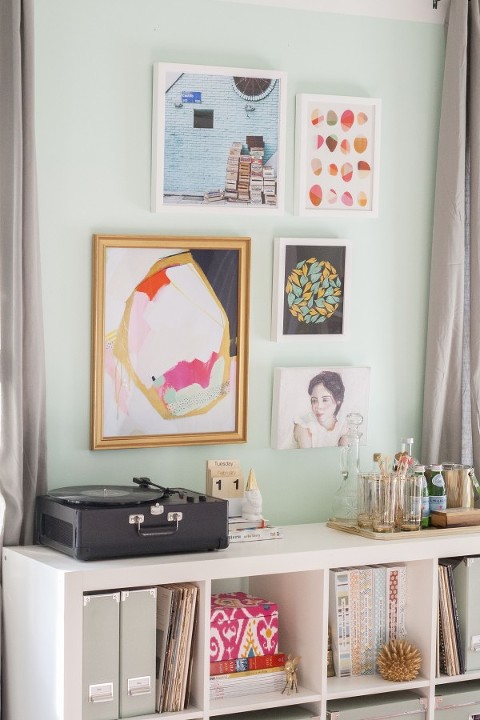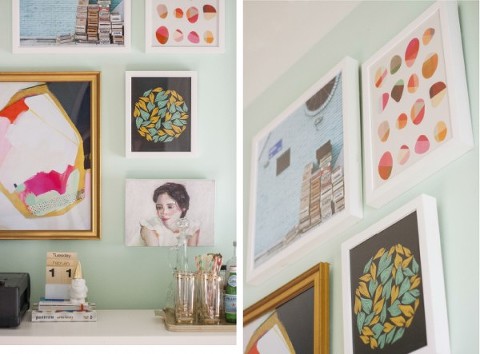 I also can't help but brag just a LITTLE bit about some of the latest AW press. It's not everyday that a company you work for gets a special shoutout from the likes of Emily Henderson, Bri Emery of Design Love Fest, Nicole Balch of Making it Lovely and even Domino! I'm beyond honored to share, even just a small part, in this success.