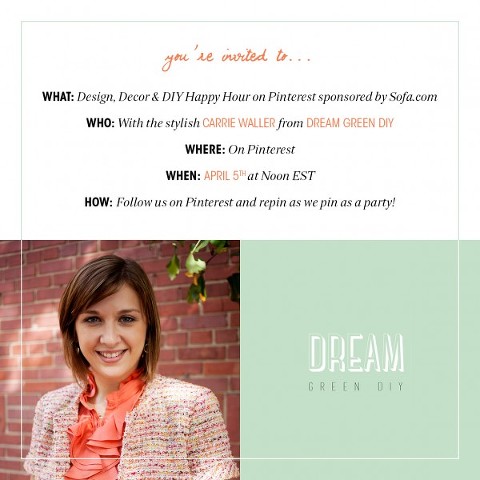 Surprise!! I'm partnering up with Sofa.com U.S for a Pinterest Happy Hour right now! Join me over lunch for an afternoon of live pinning featuring my favorite design, décor and DIY pins. I won't be pinning to my regular board during this time, so be sure to follow along with me exclusively on the Design, Decor, DIY Happy Hour Pinterest board. Here are all of the details:
What: Design, Décor, & D.I.Y Happy Hour
When: Saturday, April 5th, Noon – 1:00 p.m. EST
Where: Sofa.com US Pinterest
How:
Follow Sofa.com's board, Design, Décor, D.I.Y Happy Hour
Log on to Pinterest at noon (right now!)
Repin tons of inspirational home décor, design and D.I.Y pins to your heart's desire
The best part? Sofa.com also will be hosting a giveaway during the party, so keep your eyes peeled for the hashtag #PillowPinItToWinIt for a chance to win one of their Scarlett throw pillows. To enter, all you have to do is repin the image—simple as that.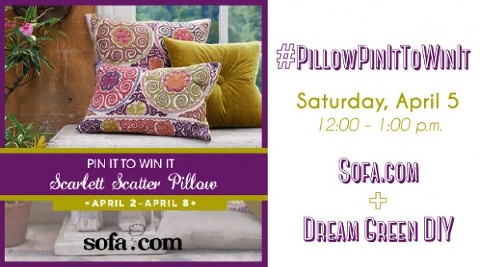 So, head on over to the board right now and let's get pinning!
UPDATE: I just pinned the #pillowpinittowinit image!! Click here and repin for your chance to win—Contest ends Tuesday, 4/8. Good luck!