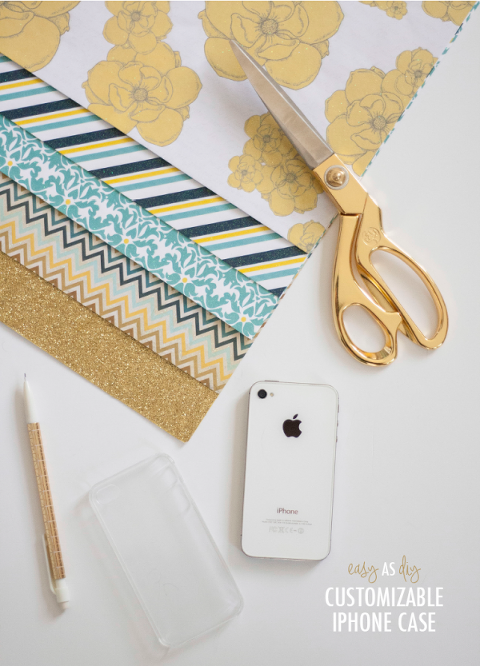 It all started with one of those random light bulb moments after a quick glimpse of a clear iPhone case. I've gotten a bit of a reputation in my family as a case hoarder, what with a growing collection of plastic and silicone sleeves for my own phone. But a clear iPhone case presented a limitless array of customizable options. You could slip just about anything between the plastic and your phone to get the look of high end, on-trend cases—pretty wrapping paper, designer wallpaper samples, magazine clippings! After snagging a cheap, ultra thin clear case from Amazon for less than $1.50, I ultimately turned to another of my growing collections for this project: scrapbook paper.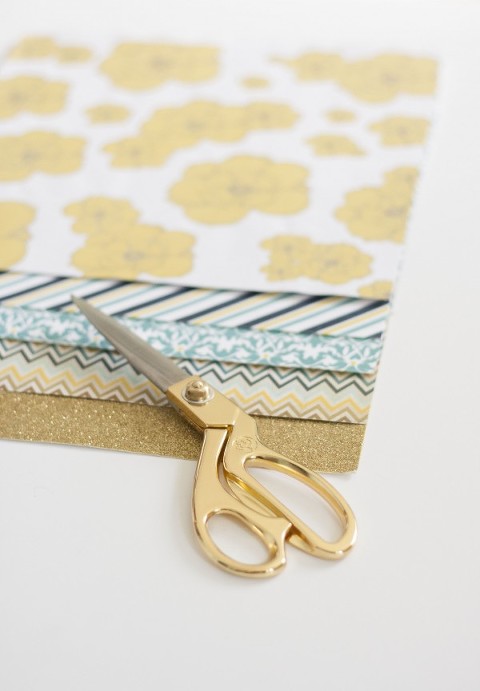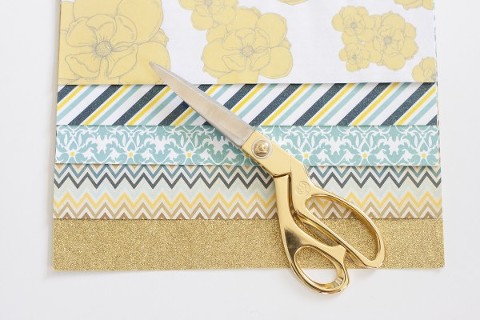 I chose five of my favorite patterns, pieces with touches of gold and even a hint of glitter because, why not? Then, I flipped each sheet over in turn and traced my plastic sleeve on top, including the area for the camera lens to peek through.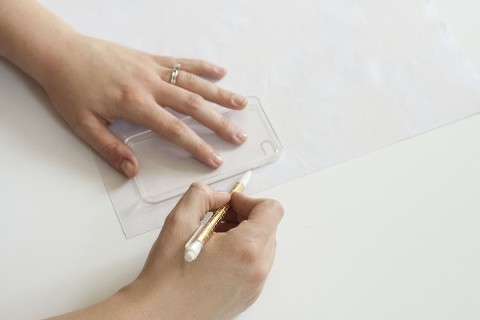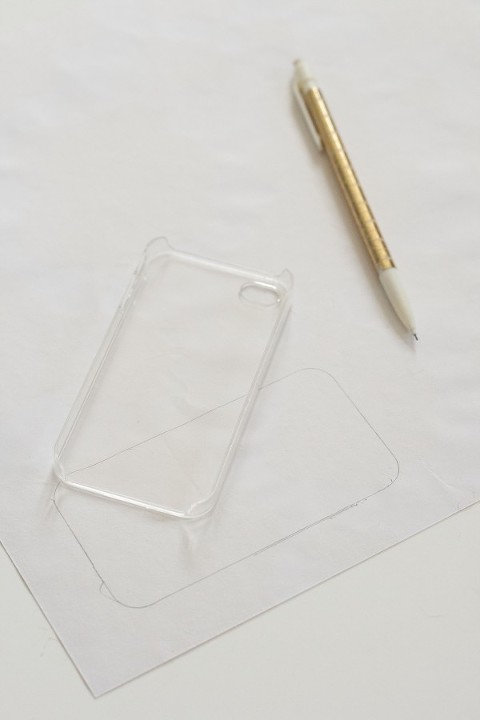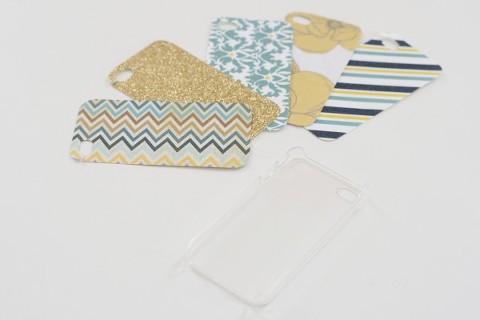 After that, I snipped the traced shape away and trimmed up the edges to fit within the case. It was truly as simple as that. And suddenly I have a year's worth of interchangeable cases that I can grab on a whim. For now, I chose the stripe, but who's to say I won't switch it out for the flowers by the end of the day?