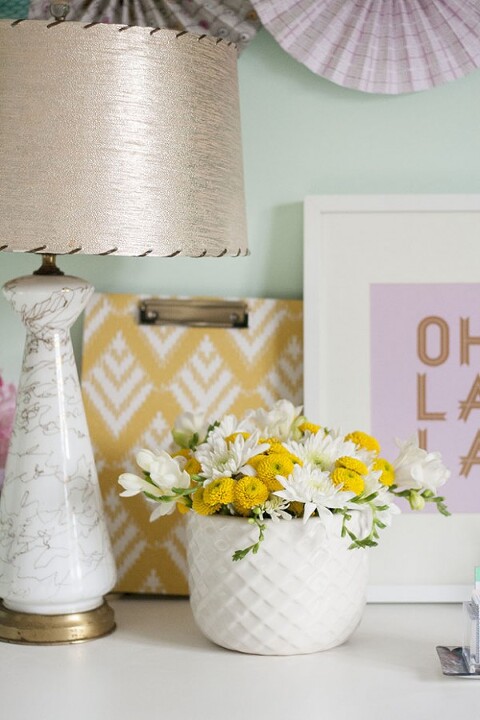 I have been on a major fresh flowers kick lately. My last two posts for eHow, including this week's "3 ways to style grocery store budget blooms," were all about flowers, not to mention that a certain whole house photoshoot over the weekend was full of them. This year, I'm really putting some thought and effort into keeping my flowers and plants alive for as long as possible. I wish that I could say this with more confidence, but I sometimes find that the things I'm skeptical of tend to work themselves out on their own. Here's hoping anyway!
In the meantime, I invite you to click through to eHow for my favorite trio of ways to style budget market flowers. From an all in design, to a color specific arrangement and even simple buds, the process really is manageable and oh-so-beautiful despite that nasty little thing we call a "budget."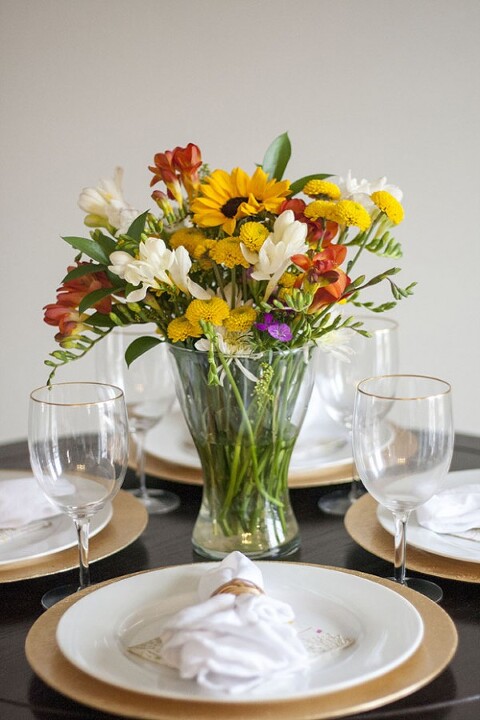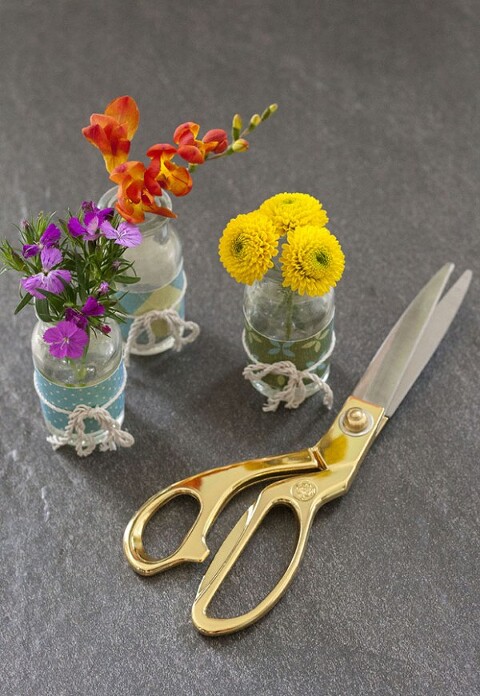 Oh, and by the way, thank you so much for supporting this venture of mine and for hopping over to check out the content. It means the world to me that you guys are willing to take the extra step to get DGD inspiration over on eHow. Really!!
Here's that link again if you'd like to check it out!
P.S. Did you hear? Belvedere Designs is giving away a $50 credit to one lucky reader—enter right here.