THIS GIVEAWAY IS OFFICIALLY CLOSED.
KEEP SCROLLING TO SEE IF YOU'RE THE WINNER!!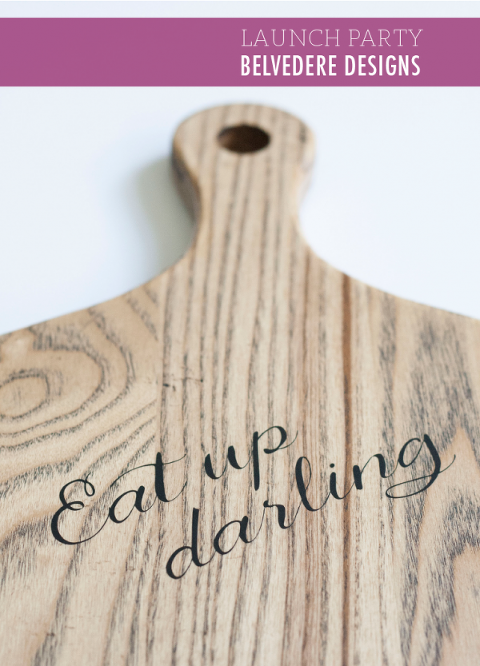 You may remember a custom Belvedere Designs Wall Quotes™ decal that I created, ordered and applied to a once-unassuming cutting board back at the beginning of the year (is it really mid-April already??). Well I'm excited to share this morning that the Belvedere Designs website has gotten a big facelift and, to celebrate, the team is offering one lucky Dream Green DIY reader a $50 shop credit—That's a lot of decals!!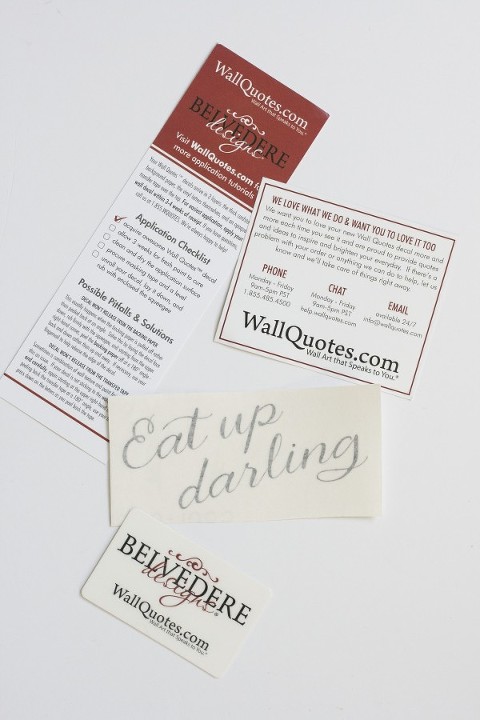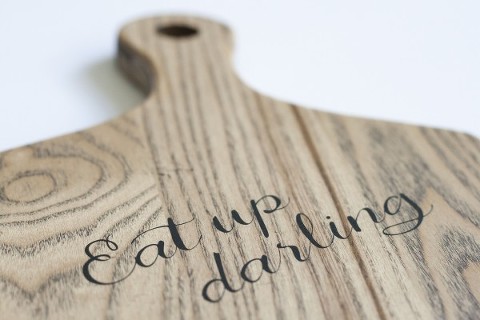 To enter simply use the Rafflecopter widget below. Contest ends in one week on Tuesday, April 29th at midnight, and the winner will be announced here. Oh, and don't forget to check out the Belvedere Designs blog, where the Wall Quotes team will be hosting a daily giveaway of their own for more free decals!
Want one MORE way to win? I'm partnering with three other bloggers to create a Blog Hop chain—so hippety hop on over to Melissa's blog, Daisy Mae Belle, for a 2nd (plus a 3rd and then a 4th) chance at snagging a $50 shop credit. If you haven't already picked up on it, there's a smorgasbord of complimentary decals going on in this virtual party, guaranteeing that the odds are most definitely in your favor!
***************************************************************************************
GIVEAWAY UPDATE: Congratulations to Bonnie G.!!
Bonnie, a Belvedere Designs rep will be emailing you
shortly with details on your $50 shop credit.

Thanks to everyone for participating!!