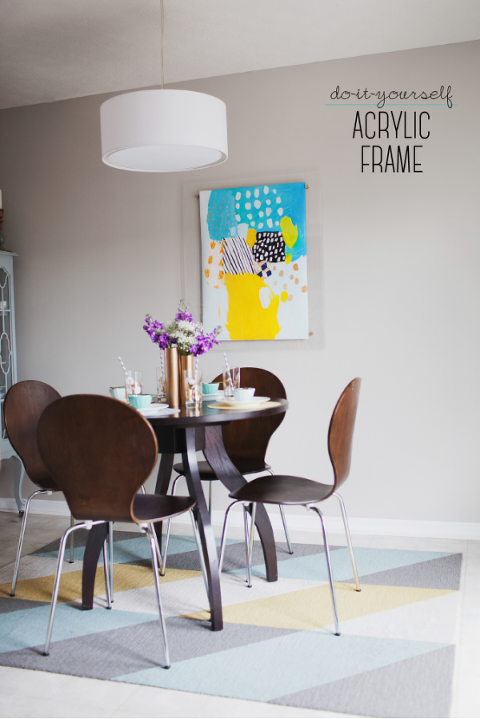 Now here's a plight that I think a lot of you will be able to relate to…Every now and then I'll be scrolling through Pinterest only to happen upon a project that I must (read: HAVE TO) try for myself. From painted laundry bags to cookie dip, there's just too much inspiration not to add a daily item or two to my to-do list. And one such "must-try" project happened to be a giant DIY acrylic frame, as made and styled by Kristin of The Hunted Interior.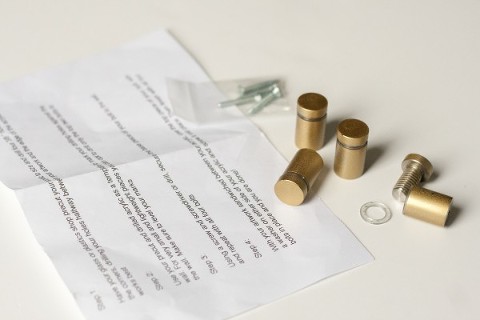 You see, I'm a sucker for all things artistic, especially when said art is hung in a sleek, fresh way. After perusing Kristin's instructions, I was hooked and immediately sprang for all of the necessary supplies. In order to make your own, you'll need the following:
A large art print (mine is Eternal Optimist by Emily Rickard, via Artfully Walls)
Two sheets of plexiglass, cut about four inches wider and taller than your art print on all sides
Acrylic frame kit in brass, via Highland Hardware
Double sided tape
A MASSIVE nail (I'm sorry—I didn't grab the specs on this guy, but it's more like a tent stake than a drywall nail; something like 6 inches long)
Blow torch
Vice grip
Scrap of leather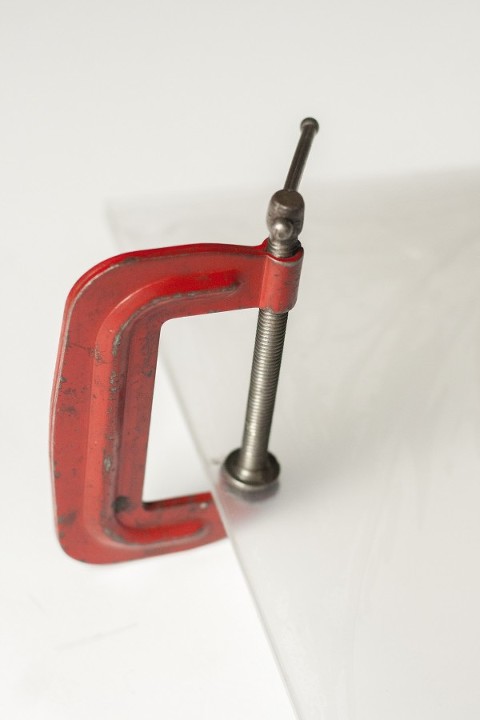 If, like me, you spring for the acrylic frame kit + hardware (which, admittedly, is a little pricey although it did work like a charm), then you'll get all the instructions needed to put together the frame. Essentially though, you'll want to grab two pieces of equally sized plexiglass from the hardware store. This will depend entirely on the size of your artwork, but you'll want to shoot for about four extra inches of plexiglass on all sides of your print.
With your plexiglass home, use clamps on all four corners to sandwich the plastic together. Now, here's where you'll want to avoid my mistake. Although we began by chancing things with a drill bit and drill, things went badly almost immediately, as you can see below. The bit needed for the hardware was just too big and put too much pressure on the glass, splitting it after only a few revolutions. So, following an emergency trip to the hardware store for another piece of plexiglass we moved on to Plan B.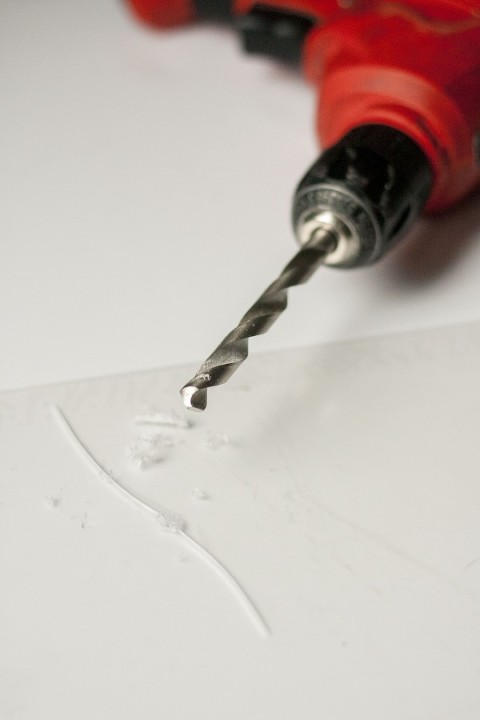 Which was, you ask? Well, John and I were in a bit of a tissy at this point, what with the extra $25 spent and a photoshoot deadline on our hands, so I didn't get any photos of the process, but we followed Kristin's advice to a T the second time around, using a hefty nail (about six inches in length) and a blow torch since we don't have a gas stove like Kristin. With the nail held steadily between a pair of vice grips, we heated that sucker up until the metal was an ashy gray (five minutes or so) and then carefully touched it to the plastic in all four corners. It went through like butter, and I was able to chip off any excess melted plastic once it had dried using a putty knife.
After removing the clamps, adding double sided tape to the back of my print and placing it between the glass, we were ready to hang it. As soon as I stepped back, I couldn't have been more in love…Full credit for the crisp, clear photographic evidence of my (eventual) success goes to Mallory Benedict!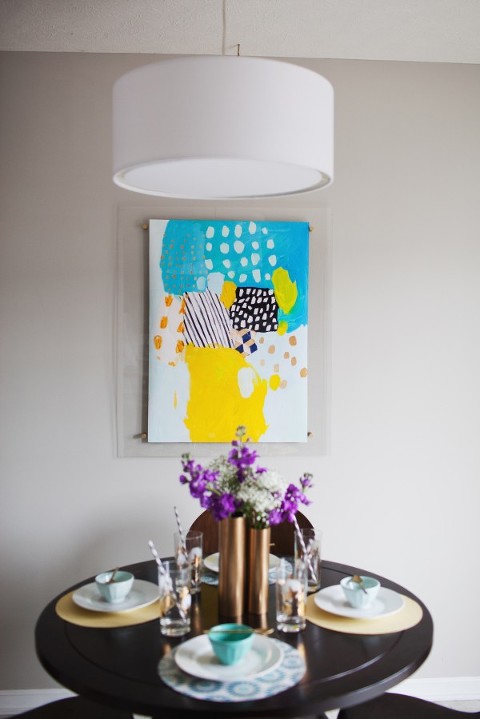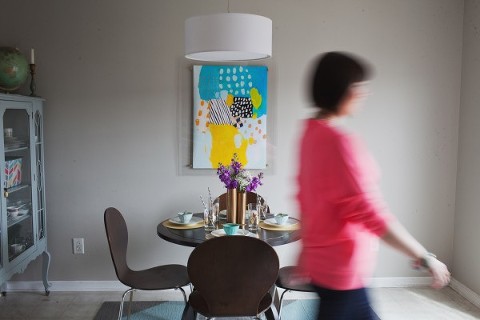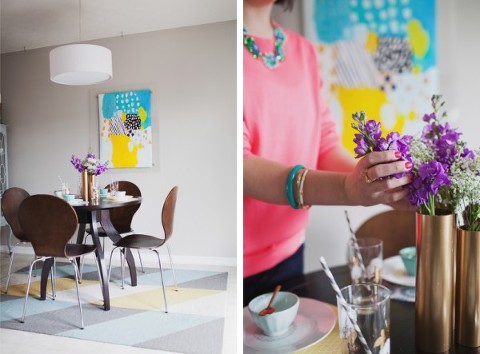 Thanks again to Mallory for the beautiful "After" photos, and to Kristin for the fabulous tutorial. I'm oh-so-thankful for lessons learned and for creatives who offer me inspiration day in and day out!