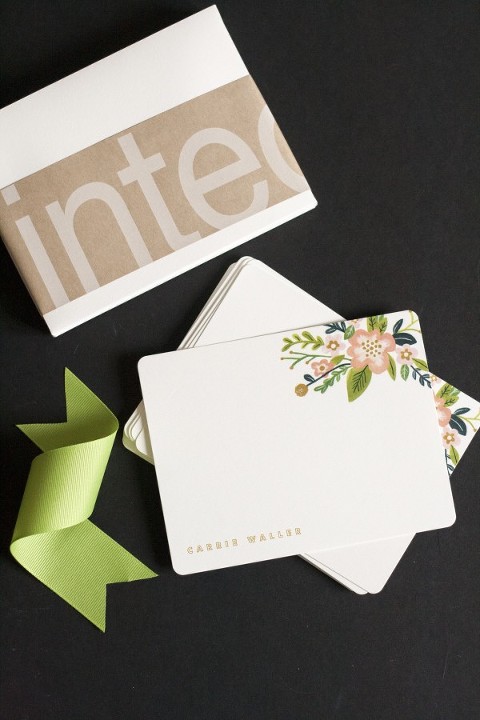 I don't know about you, but every time that I come across brands that offer "customizable" goodies, my ears perk right up. There's just something a little extra special about seeing my own name or initials printed (or even embroidered!) on my latest new-to-me treat.
Minted is one of those brands that knows what's up. With a whole SLEW of customizable options to choose from, I could (and do often) get lost in the pages and pages of possibilities. My most recent splurge? Custom stationary!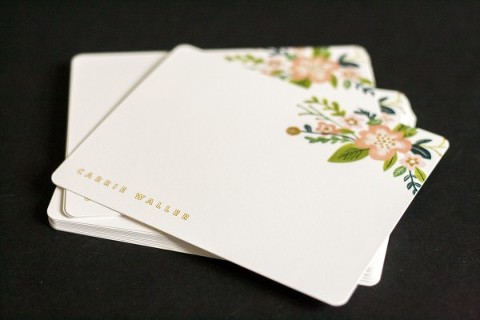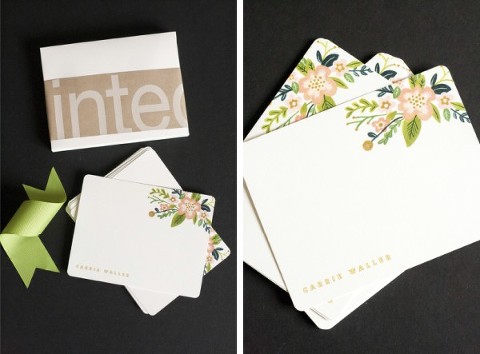 At the risk of sounding like a broken record and/or a fan girl, I just couldn't love the Minted paperie selection more. Once I got my personalized stationary picks narrowed down to oh….seven or so options, I finally settled on the Aubrey Personalized Stationary. The sweet illustrated floral detail, mod outlined font, crisp rounded edges—it's my kind of design-loving perfection.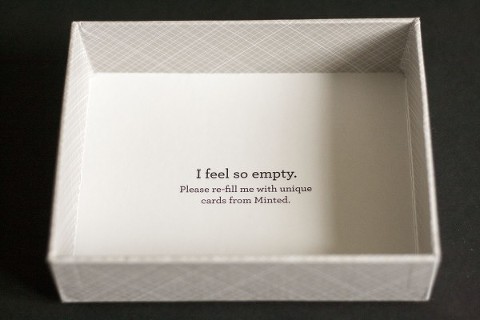 Oh, and it's such a cinch to get refills, too! When I hopped into Minted this morning to grab the link for my stationary pick, I noticed that you can sign in, view your order history and quickly reorder with just one click. Or, if I'm feeling extra spontaneous…I could pick a brand NEW design!
Which is your favorite?
I am a proud affiliate of the Minted brand and, although this post is in promotion of their line of custom stationary (links included), every word is the honest truth. I'll never steer you wrong! Thanks for supporting the brands who make it possible for me to offer you fresh content each week.