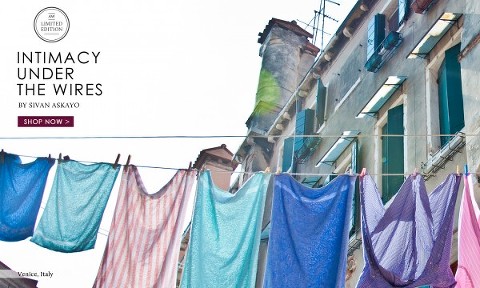 Did you hear?? Artfully Walls just debuted an exclusive, limited edition collection of prints by photographer Sivan Askayo! Thanks to my conflicting loyalties as both a studio artist and writer, I've had so much fun working behind the scenes with the AW team to get this new series ready for its big reveal.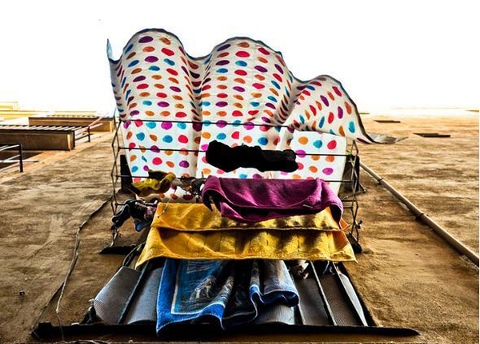 Sivan Askayo is a photographer based in Tel Aviv and New York, whose work has been featured in Elle Decor, Marie Claire Italia, Conde Nast Traveler, Domino and Design*Sponge, among others. Sivan's 'Intimacy Under the Wires' project, which focuses on an unlikely subject—hanging laundry—actually began with a random shot taken in Jaffa one inconspicuous Friday afternoon in 2010. Having now grown into a full-blown collection, each image offers a new and unique glimpse into the lives of people around the world—through their laundry!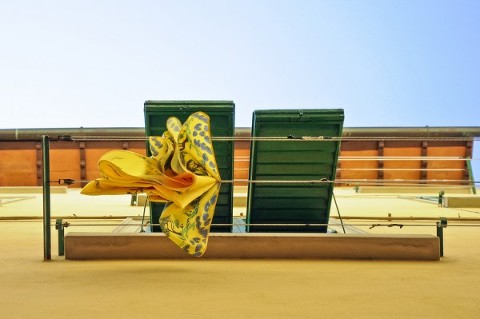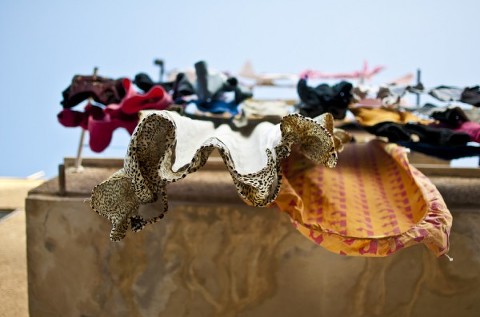 As the project has evolved and grown, Sivan has garnered quite the fan following, now having received personal invites to all manner of countries to snap an image of a family's collection of laundry and, ultimately, a collection of lives.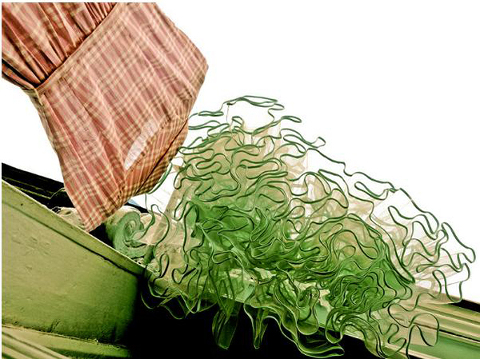 For me, I just can't get over that incredible perspective…If you flip through your new issue of Domino, you'll catch a glimpse of the collection, but the full shebang can be ogled on Artfully Walls right now.