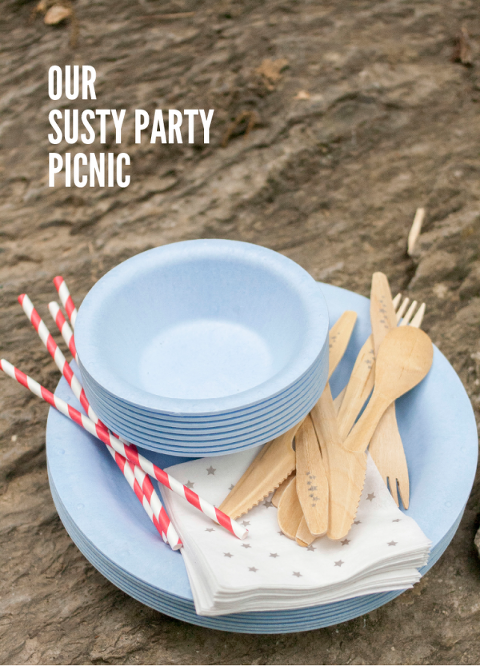 When it comes time for the week to fade into the weekend, John and I tend to immerse ourselves in our favorite hobbies. The only problem with that is that his hobby takes him far, far away from home (he's a for-sport fly fisherman) whereas mine lures me into my studio here at home all day (I'll give you two guesses as to my hobby).
So this past month, I finally put my foot down and said "Enough is enough!" and devised a way to spend time with my bestest buddy/hubby while enjoying BOTH of our hobbies. The solution? A fully styled riverside picnic in the mountains!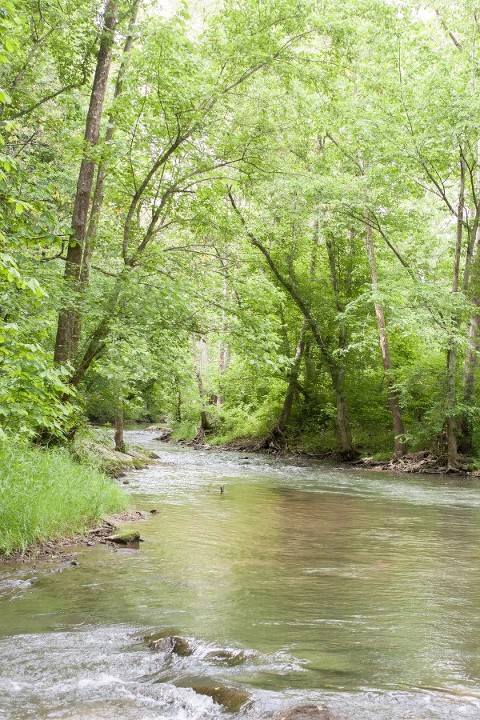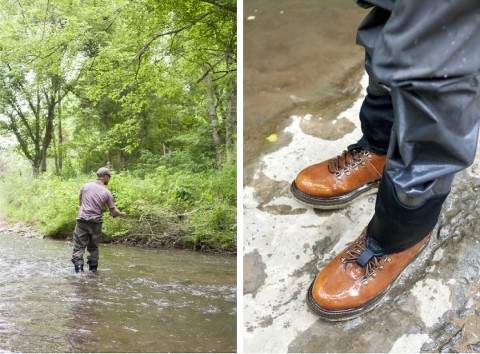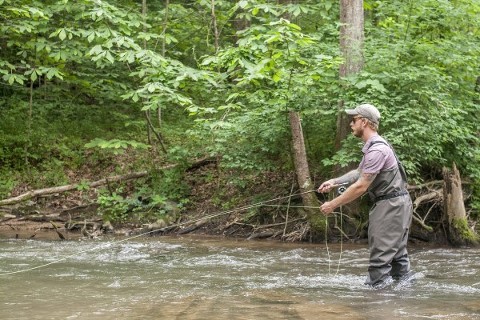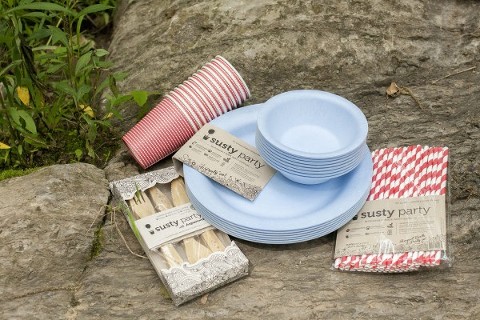 Another major motivation in this trek out to the boonies was a stack of pretty Susty Party goodies that had been waiting to be enjoyed in my prop closet. I'm such a big fan of this brand and love that they have found a way to make disposable picnic-ware just as cute as the "forever" pieces we use everyday in our dining room.
So, armed with my striped straws, patterned paper cups, star-spangled napkins, a stack of compostable plates and bowls and the most adorable wooden cutlery I've ever seen, we had the makings of one fun lunch up in the mountains.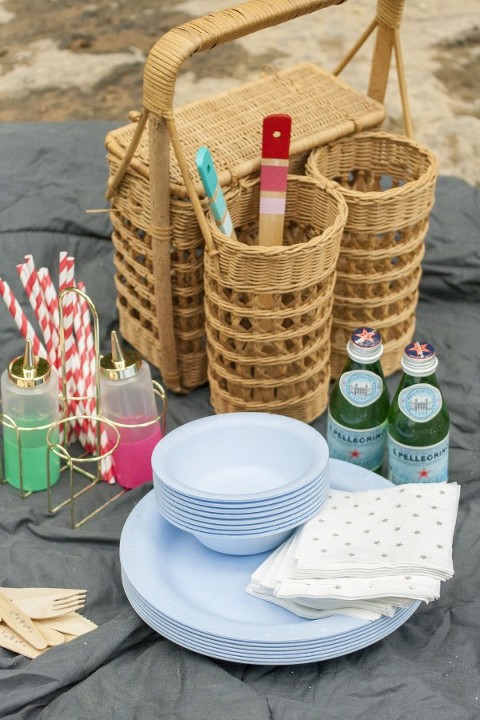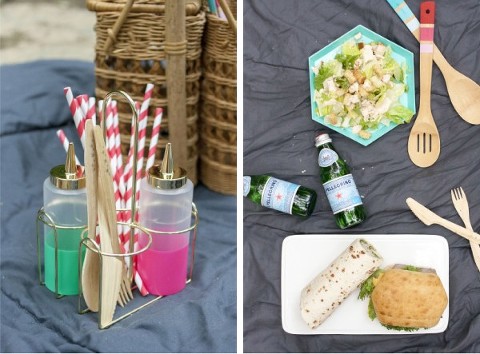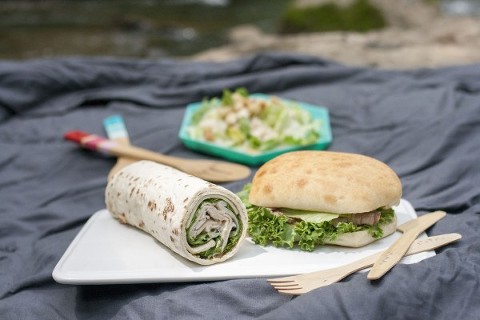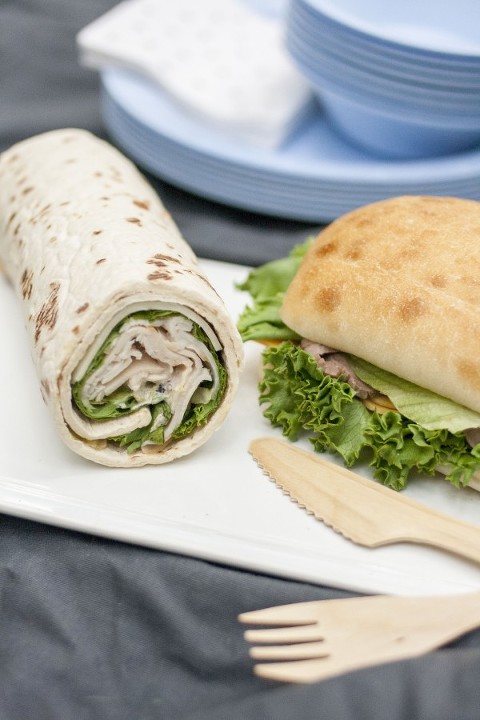 As John waded around in the water, pole in hand, I set up shop on the bank. A fairly flat rock served as our "table" and an old comforter was the perfect seating arrangement. After laying out all of the fixings, we chowed down on yummy roast beef sandwiches and chicken caesar wraps, plus a simple salad laid out with (and laid ON by) a couple of my favorite pieces from the Oh Joy! for Target summer collection—the condiment bottles were perfect for on-the-go dressing!
We saved the Susty Party bowls for last to go with our chocolatey desserts, which I promptly forgot to photograph. My anxious sweet tooth got the better of my camera wielding priorities…But, all in all, it was a wonderful meal and the perfect setting for some much needed relaxation.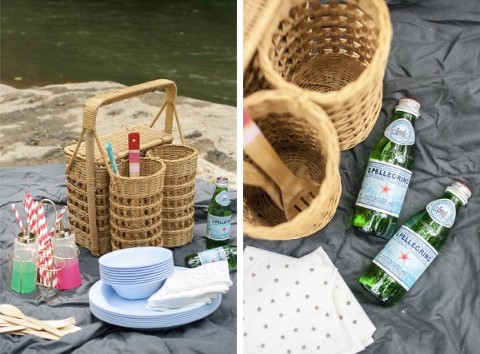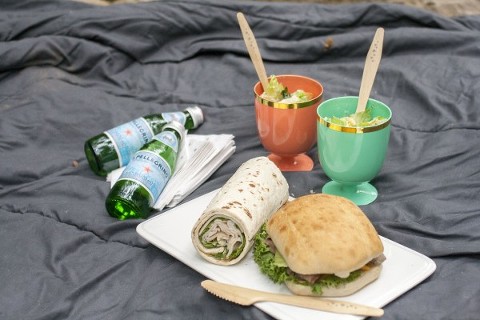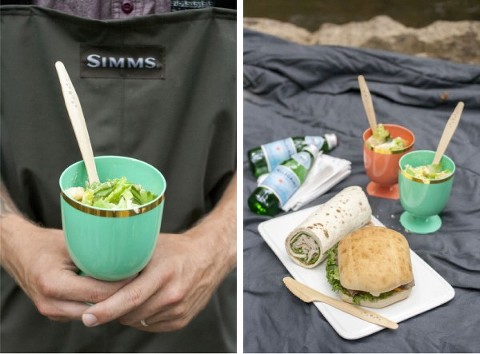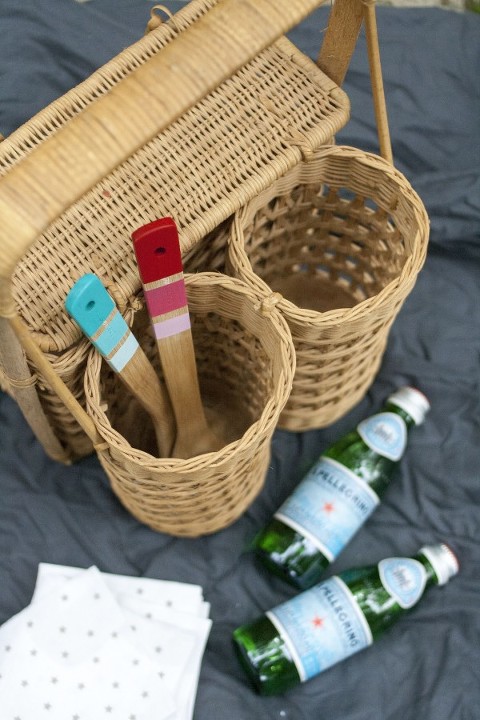 DIY Painted Ombré Serving Spoons
Following lunch, we packed up our picnic and headed a little ways down the river so that John could grab a prime spot in the water, which allowed me to kick off my shoes, pick up a book and a folding chair and promptly forget all about the real world—if only for an hour or two. It was truly a blissful afternoon and I can't wait to again combine our forces into the perfectly bended day of family fun.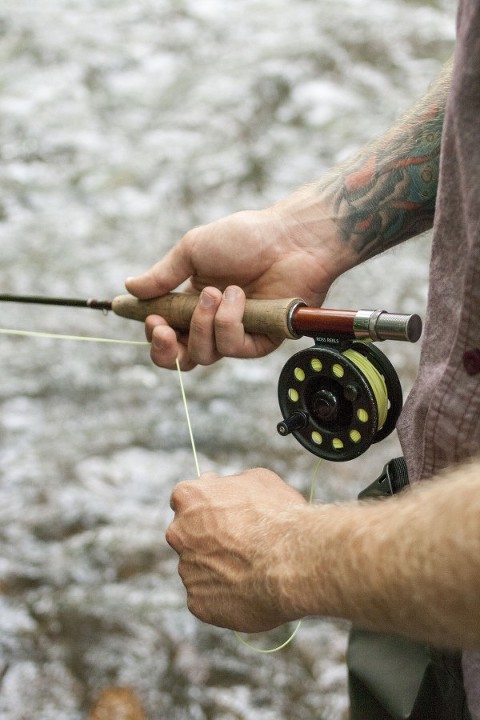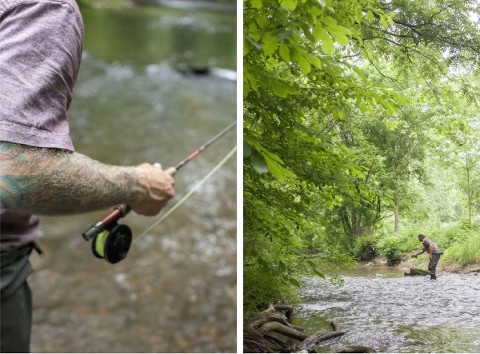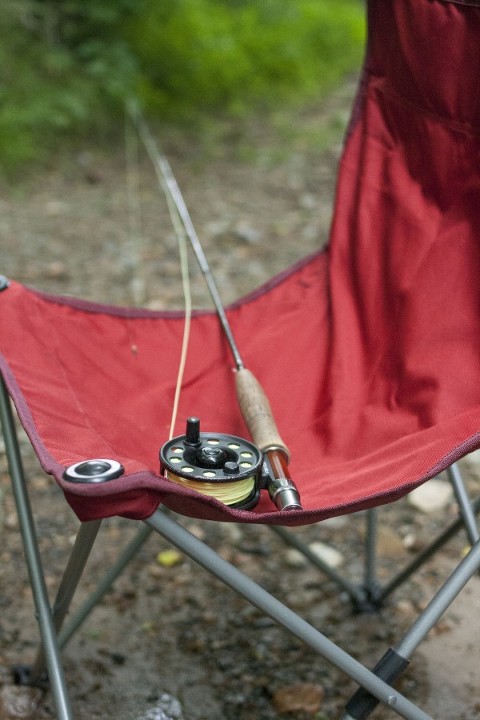 This post is a collaboration with Susty Party. All ideas, words and opinions are my own. Thanks for supporting the sponsors that allow me to create fresh, authentic content like this on Dream Green DIY!