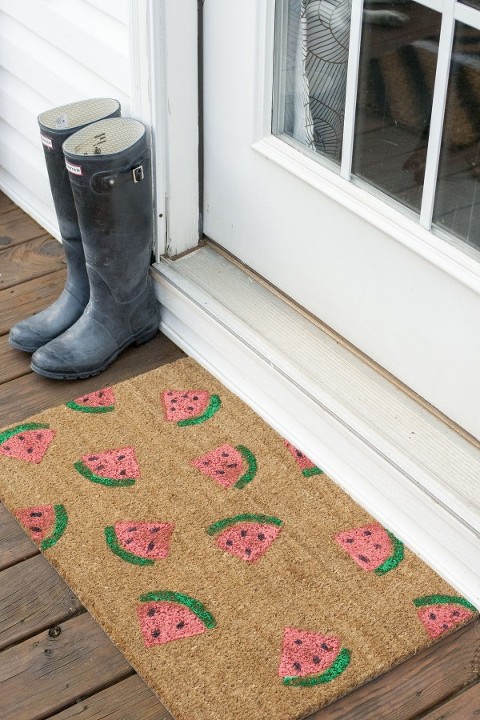 Summer is finally here, which means I'm turning my attention to outdoor home décor accents. Today, I'm going to teach you how to make a hand-stamped DIY watermelon welcome mat. This simple seasonal craft makes such a statement at your front (or back!) door, and can be made using supplies you might already have on hand. Keep scrolling for the step-by-step tutorial.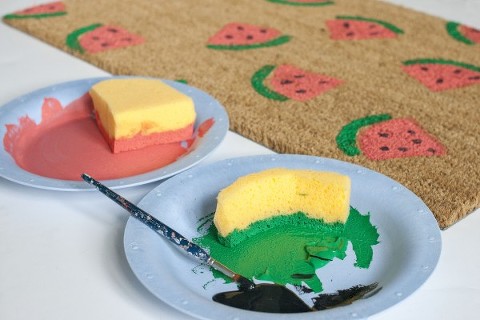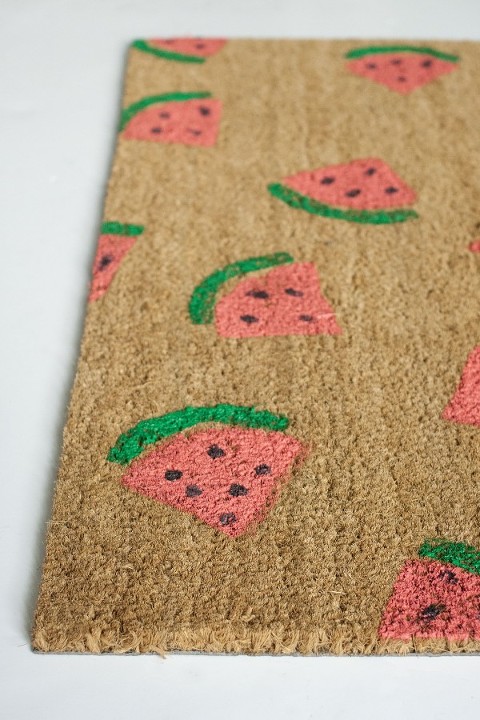 DIY Watermelon Welcome Mat
SUPPLIES: Plain sisal welcome mat, large all-purpose sponge, scissors, small round detail paint brush, pink acrylic paint, black acrylic paint, green acrylic paint, paint palette or paper plate, scrap cardboard, clear sealer spray paint
DIRECTIONS: Cut an all-purpose sponge into two individual watermelon shapes using scissors—the first will be a triangle shape with a rounded top, and the second will be an arched silhouette with straight-cut ends that looks like the green outer skin of a watermelon slice that's been eaten. The photo above nicely demonstrates the two shapes that you'll need to cut.
Dip the smaller arch shape into green acrylic paint poured onto a paint palette, and dab off the excess paint on a piece of scrap cardboard. Stamp the paint randomly over your plain sisal welcome mat. Make sure you leave plenty of room for the pink watermelon shape! Start by stamping on just 5-6 green arches with 5-6 inches of clearance between them, that way you can ensure that you'll have enough room for your pink shapes.
After that, press the larger cut triangle shape into pink acrylic paint, and stamp it right inside the arch of all the green shapes you stamped. This will complete your watermelon slice shapes across the mat. Go ahead and add more green arches and pink triangles if you have room on your mat, making sure to also include some that go right off the edge of the mat for a more balanced look.
Allow the pink paint triangles to dry completely, then use a small round detail paint brush to add black acrylic paint spots on top of the pink shapes. These will be your watermelon seeds.
Let the painted portions of the mat dry completely, then spray the entire thing with a clear sealer spray paint to help make your painted design last for years to come.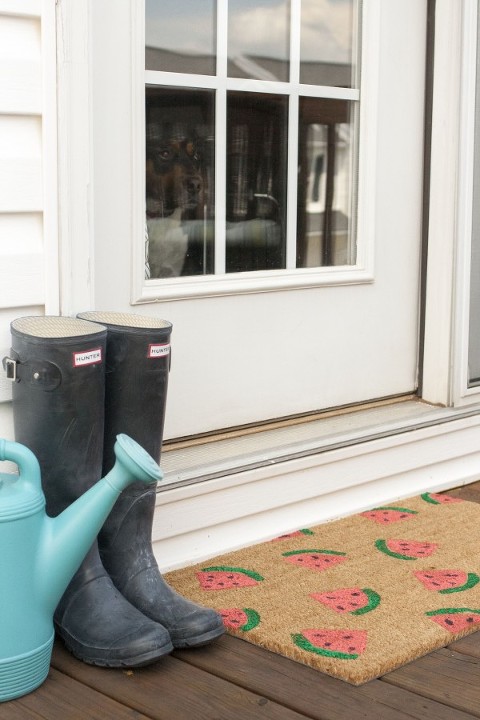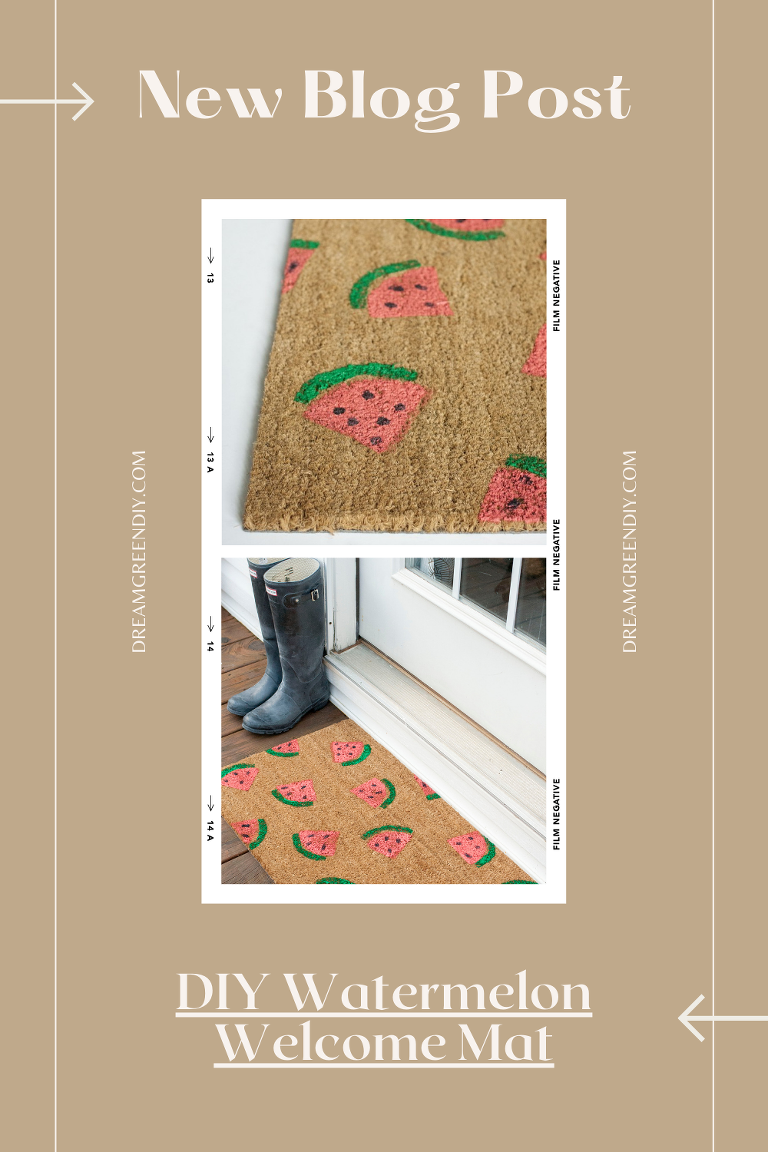 *I earn a small percentage from purchases made using the affiliate links above. Affiliate links are not sponsored. Rest assured that I never recommend products we wouldn't use or don't already love ourselves.