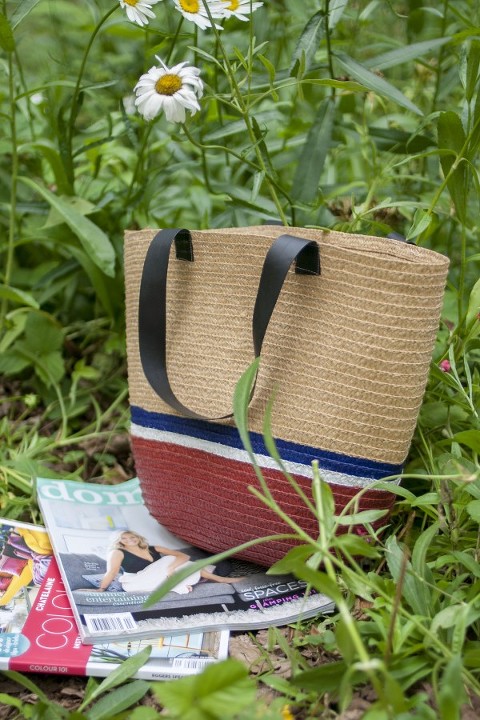 *This story was originally featured on Glitter Guide. All words and photography are by Carrie Waller, of Dream Green DIY.
We can't get enough of our themed Independence Day goodies, so it's always a sad moment when July 5 arrives and we're supposed to tuck all of our star-spangled décor away until next year. Happily, that red, white, and blue combo works wells into summertime on its own. We're making these colors less holiday-centric with a DIY painted tote that is totally appropriate to rock all the way through September. Because, really—this classic Americana look will never go out of style!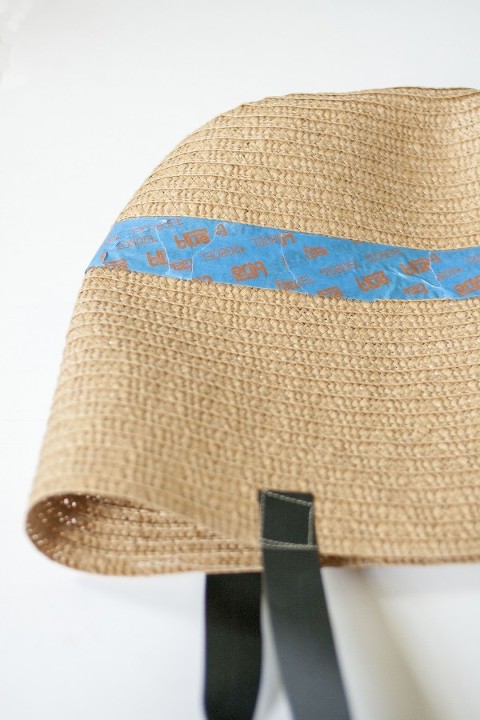 First, use painter's tape to mark off the bottom area of your tote. To achieve a thick band of color, apply tape about six inches above the bottom of your bag. Note that, because of the curved shape of this tote, it's easiest to work with several small pieces of tape instead of one long one.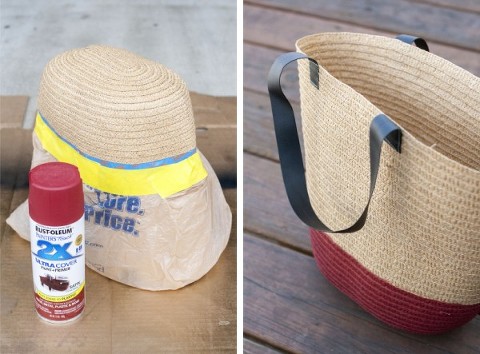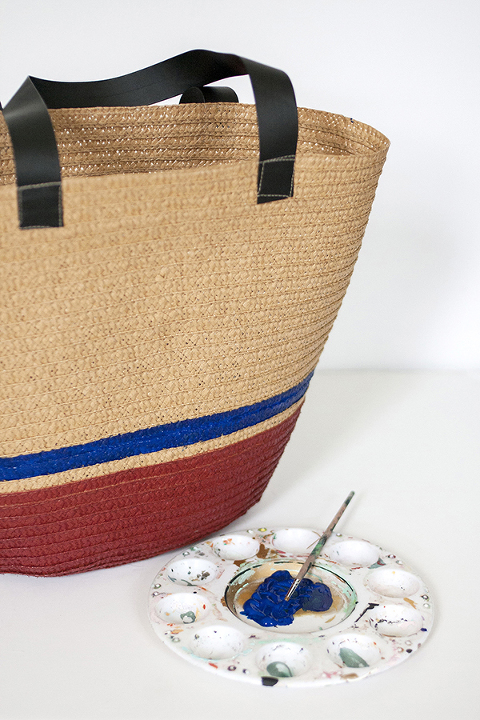 Next, tape a plastic grocery bag around the top portion of the bag to mask it off. This will prevent paint from getting on that area, and will ultimately leave you with a nice clean look in the end.
Place the bag upside down on a piece of scrap cardboard and spray paint the entire bottom section of the bag red. Immediately remove and discard the plastic bag and tape, then let the spray-painted tote dry overnight.
Finally, use a detail paint brush and simple, run-of-the-mill acrylic paint to create the other two bands of color on your bag, right above the red section. We created two very thin lines of blue and white to make the red really stand out as our focal color.
Keep scrolling for a handful of outtakes from the mini photoshoot that I had with the bag sitting pretty in the wildflower field that my dad planted. I think the organic blooms and vibrant green stems really make my holiday-themed tote pop. Let me know what you think in the comment below, and I hope you have a wonderful Fourth of July holiday!