THIS GIVEAWAY IS OFFICIALLY CLOSED.
KEEP SCROLLING TO SEE IF YOU'RE THE WINNER!!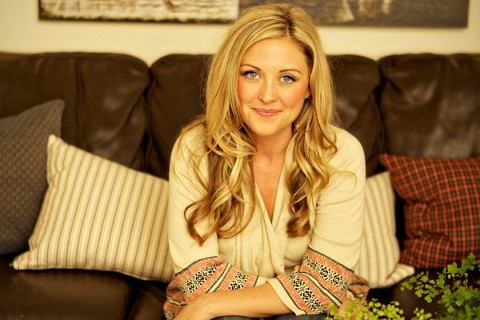 It certainly isn't every day that I get to welcome an HGTV host to the blog! I am so thrilled to have lifestyle and home decorating expert Kelly Edwards stop by to share a couple of great tips for filling your home with budget-friendly style. As seen on HGTV's "Design on a Dime," STYLE Network's "Tacky House" and author of Design Cookbook, Recipes for a Stylish Home, Kelly is a master of organization, and has been deemed the "MacGyver of Design," thanks to her uncanny ability to transform spaces into stylish interiors—even on the tightest of budgets!
Feel free to watch the video below where Kelly answers some of my questions, all of which were thought up and asked with you guys in mind!
And in case you aren't able to watch the video because you're at work (although I HOPE you're enjoying some much deserved downtime on this fireworks-leaden holiday!), here are a handful of key takeaways:
Purchase textiles like rugs in person (because you just can't beat that hands-on softness inspection), but things like accessories and art are perfectly fine to order online
The design trend Kelly wouldn't mind seeing fade away? The trellis print—in her words, so 10 years ago! Conversely, she's LOVING the fact that people are doing what makes them happy without feeling stuck on any particular style
Renters should focus on making customizable changes to the walls (hello, removable wallpaper!), and she suggests making paint, textiles and accessories work for you
Mobile gardens are perfect for small space dwellers who crave fresh fruits, veggies and herbs
Etsy is a great resource for unique curtains and shades
Make easy, affordable upgrades to your bathroom—things like painting your cabinets, changing out your textiles, adding a new showerhead and a curved shower curtain rod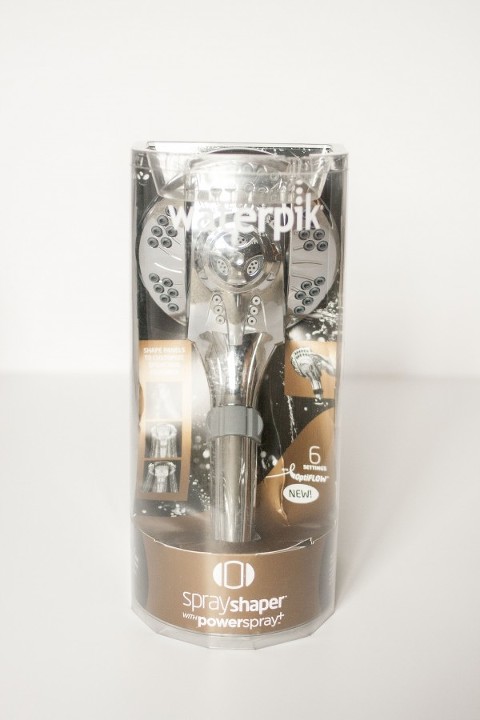 Another takeaway, as you probably noticed, was Kelly's plug for Waterpik shower heads. I inadvertently chuckle every time I think about showerheads because of my sister's complaints directed at our original set up. Her imitation of the soft water pressure was to sarcastically blow lightly on my shoulder—well she can't do that anymore!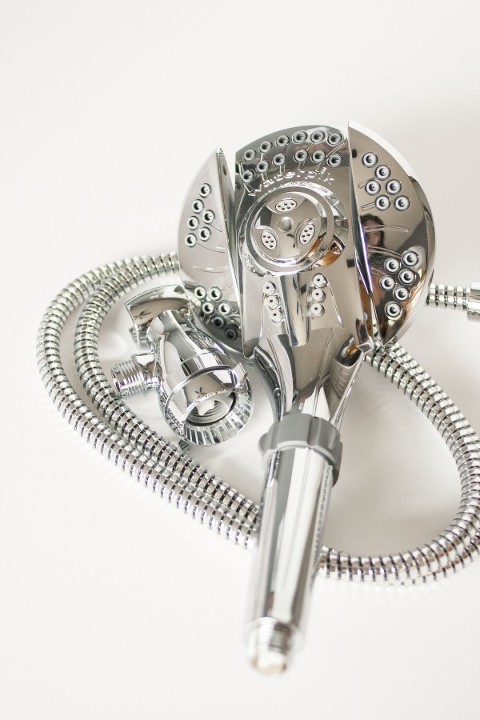 We've been using our new Waterpik SprayShaper for about 2 weeks now, and I really love it. Like Kelly said/demonstrated, it's completely customizable just by pivoting the outside edges, plus the multiple flow settings allow you to control just how much jet vs. softer spray you get.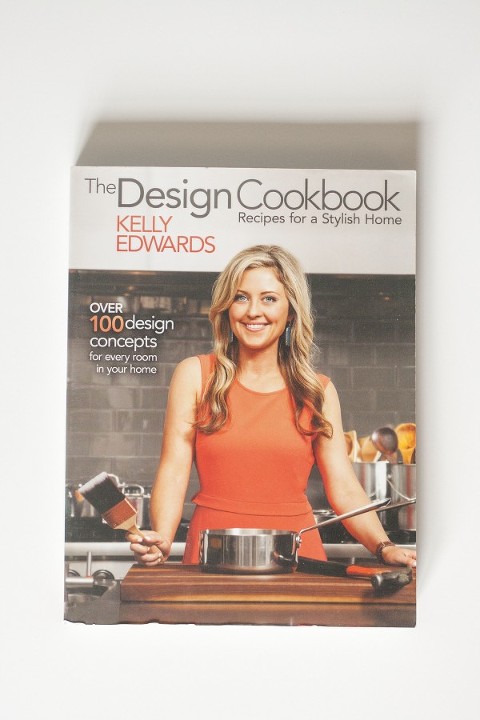 In addition to the showerhead, the Waterpik team also sent me a copy of Kelly's book, which is chock full of design tips and tricks. I started to flip through it to take some photos for this post, but ended up getting totally lost in the pretty images.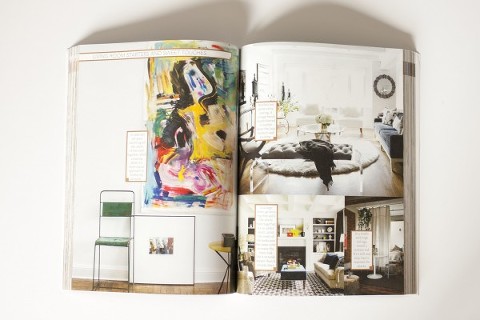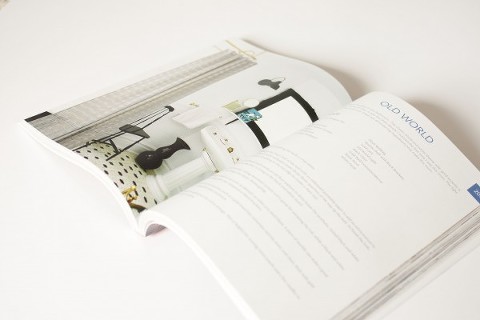 This and our new Waterpik showerhead were more than enough motivation to update a couple of things in our bathroom. So, armed with a $25 Home Depot gift card (another generous gift from Waterpik), I picked up a new towel holder and soft closing toilet seat. Admittedly, I did end up going over budget, but only by about $20.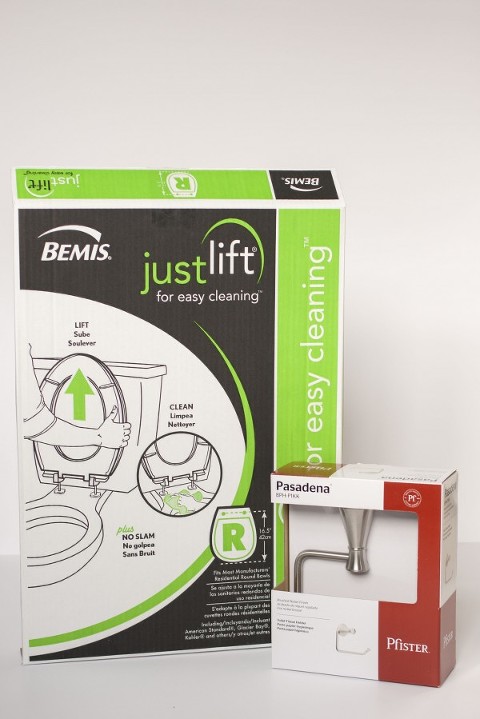 The new soft closing toilet seat is a pretty fancy treat for us, but that's all I'm really going to say about it because, well…it's a toilet, and let's not go there. But truly, this is such a budget-friendly way to update your toilet if you aren't ready to replace the entire thing!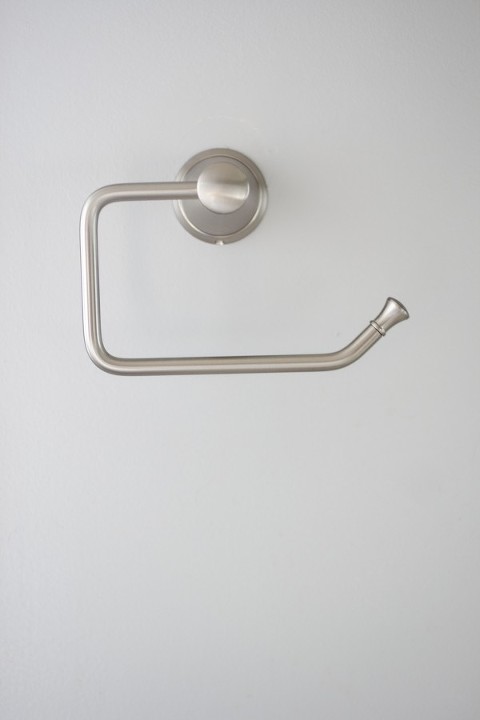 Next came the new towel holder. I went to the bathroom fixture aisle in search of a new holder and was instantly drawn to the one you see above because of its sleek, modern, squared-off design. But, of course, you probably noticed that this isn't an ordinary towel holder…Yup! It's a toilet ROLL holder!
I actually stood there in the aisle for a couple of minutes debating whether or not you (and my hubby) would think I was crazy for hanging a toilet roll holder on the wall for towel display, but ultimately went with my gut. And I'm so glad I did.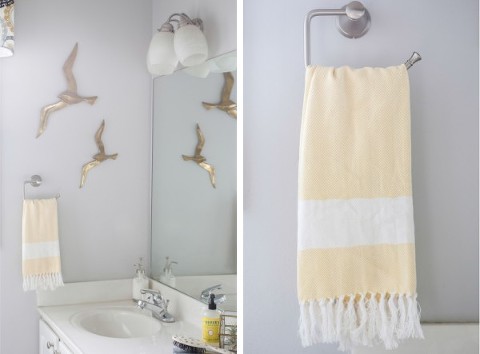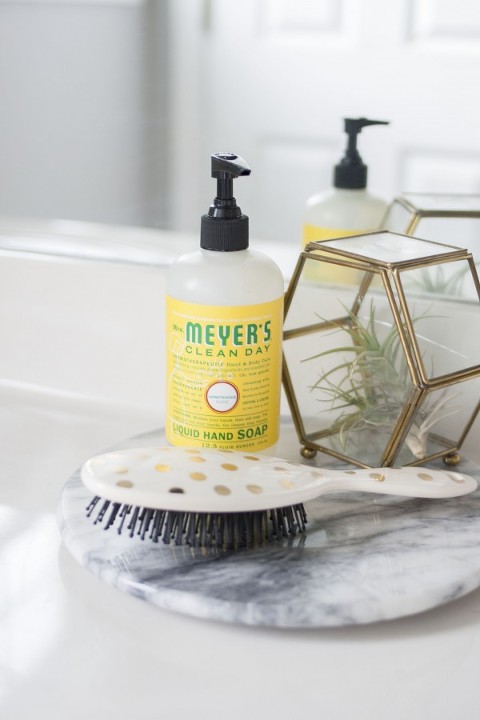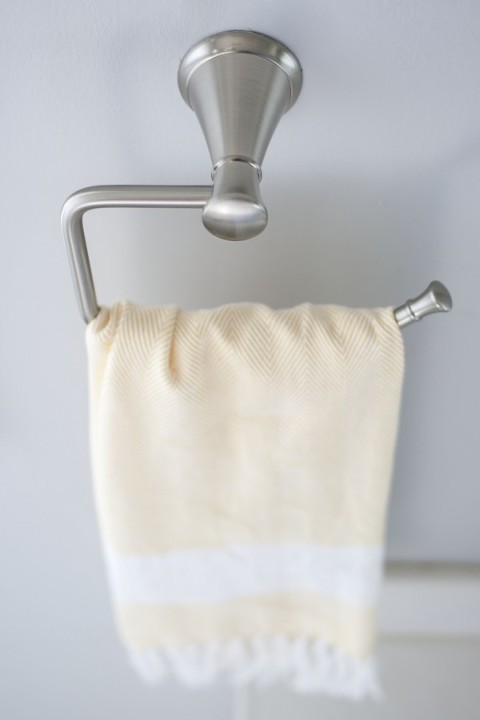 All in all, for about $90 worth of supplies, I think this quick bathroom update is a job well done! I'm such a details person, and these tiny touches peppered throughout the space have put a little spring in my morning routine.
But that's not the end of the story! Waterpik has kindly offered to give one lucky DGD reader a second DIY kit that includes: Waterpik SprayShaper ($49-59), Kelly Edwards' Design book ($25) and a Home Depot gift card ($25) to put towards their own bathroom update! Simply use the Rafflecopter widget below to enter. Contest ends next Thursday and the winner will be announced here on Friday. Good luck!
(Lead headshot image via Chicago Home Mag)
P.S. The final 14 Days of Love giveaway is going live today! Click through to Melissa Creates this morning for your chance to win a prize package including products from Shop Melissa Creates and a Target Gift Card (total value of $100).
**********************************************************
GIVEAWAY UPDATE: CONGRATULATIONS TO MARIE R.!!
MARIE R., I WILL BE EMAILING YOU SHORTLY WITH DETAILS ON YOUR WATERPIK PRIZE PACK. THANKS TO EVERYONE FOR PARTICIPATING!!