Is it just me, or does it seem like everyone and her sister is pregnant right now? Well, I'm more than happy to let my friends and family handle the procreating for now since that means I get to adore sweet newborn babies and then come home to my adult-friendly home full of pretty breakables (insert lighthearted winky smiley face here).
This life phase development also lets me indulge in some guilty pleasure baby DIY projects—case in point, my DIY tassel mobile. You can find the full tutorial on eHow here, but essentially, I just repurposed my DIY tassel garland into mobile form with the inclusion of a wooden embroidery hoop. The process was oh-so-simple and the finished product makes for the perfect summer and fall-time baby shower gift.
Cheers to lots and lots of healthy births from here to next year!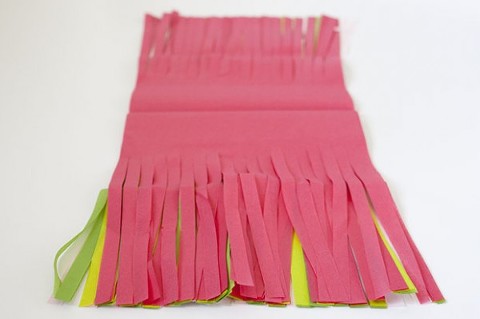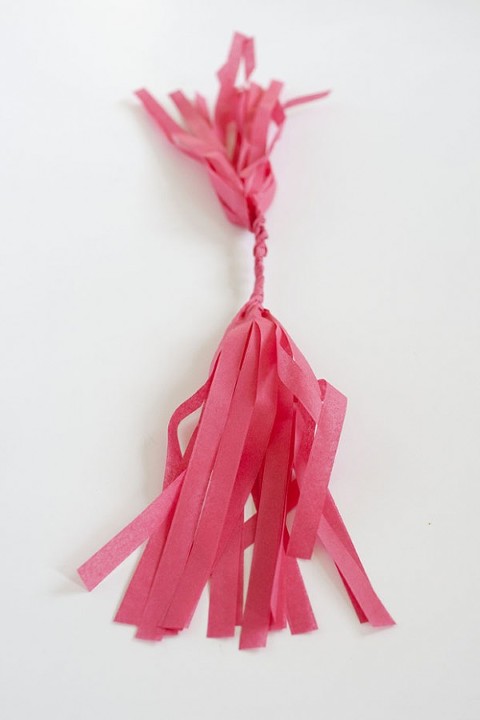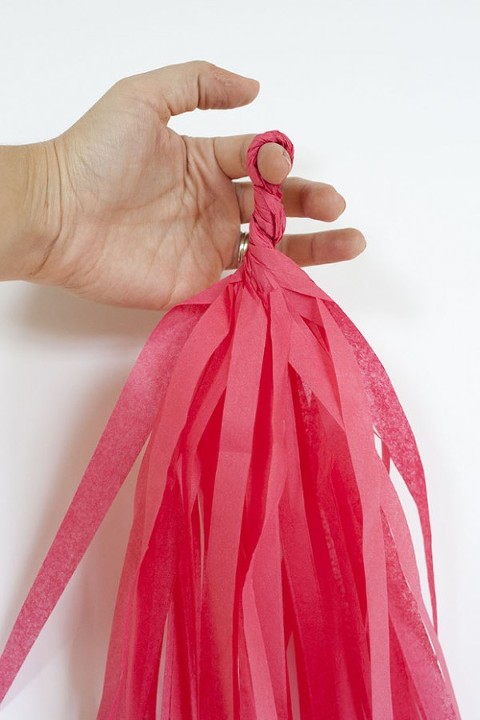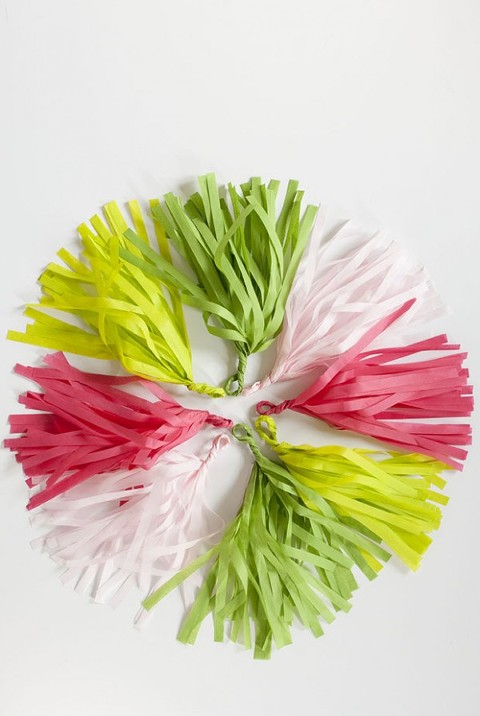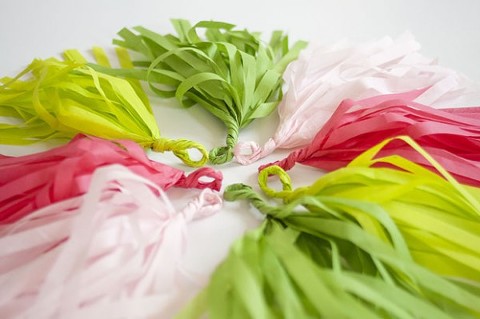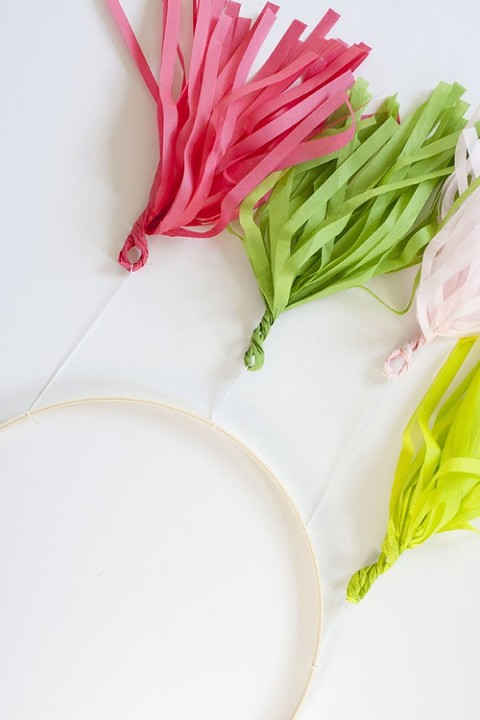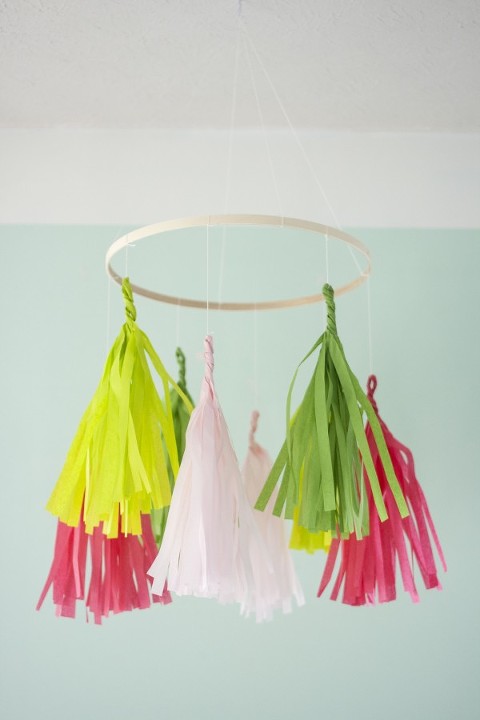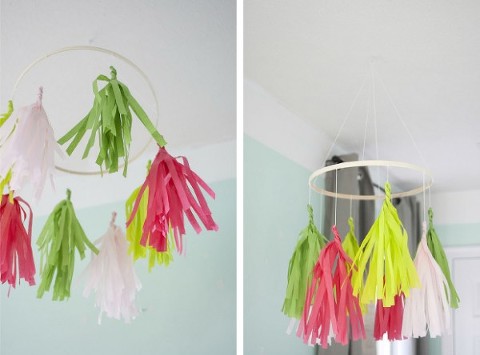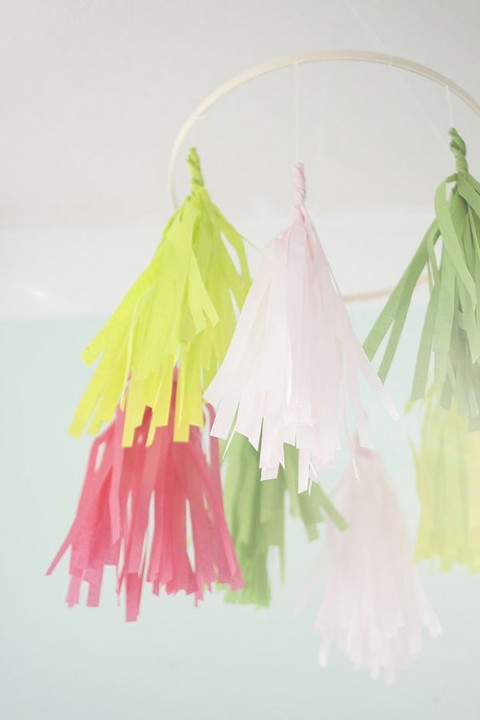 P.S. Don't forget! You can still enter to win a Waterpik showerhead, Kelly Edwards' design book and a $25 Home Depot gift card—details right here.