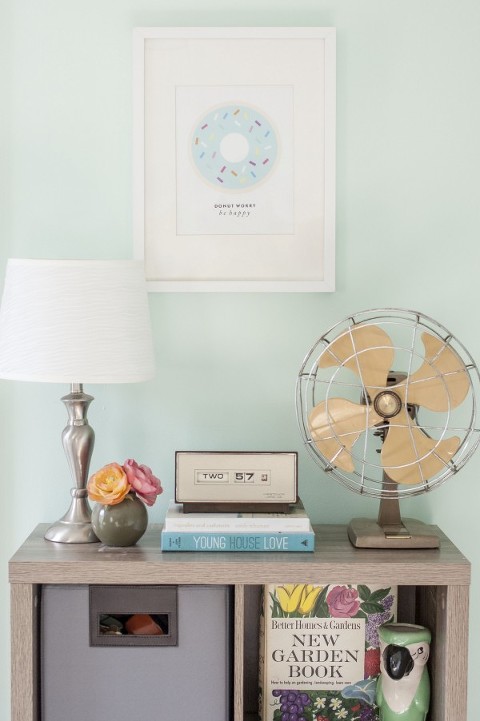 So, I have a problem. As you may know, our home has been on the market for several months now (For Sale By Owner) so I'm well into the mind set of moving on from this house. I've got my packing plan down to a science and have a Pinterest board overflowing with ideas for the new house. I've mentally checked out of this space. Unfortunately, my business IS this space that we live in, so projects, updates and new furniture are pretty much weekly things. So, as you can imagine, we're bursting a little bit at the seams. I'm not proud of this, but it just is what it is.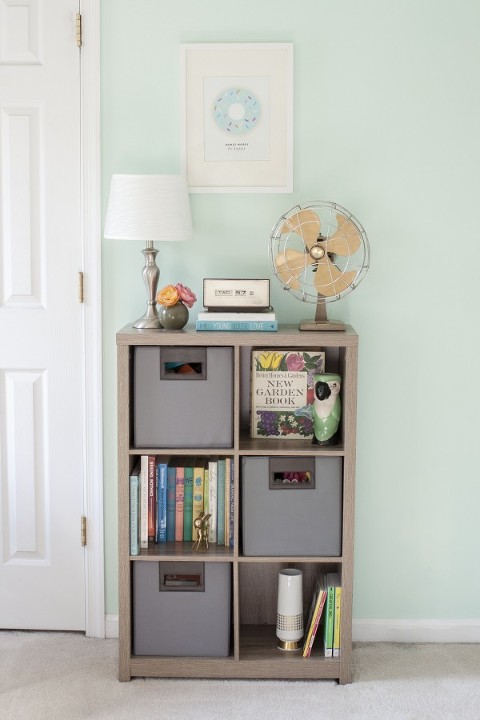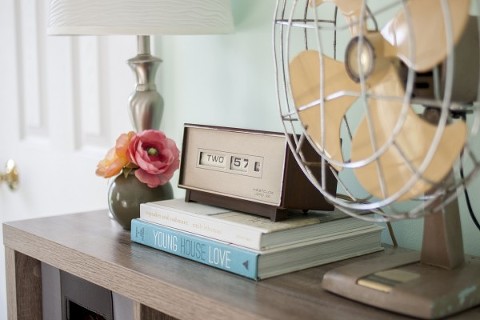 So when ClosetMaid got in touch to suggest some functional and fashion-forward home organization…well, you know I couldn't say "no." Especially because said organization included the best two-worded detail ever: CLOSED STORAGE. Allow me to pause for a moment to let out a happy sigh.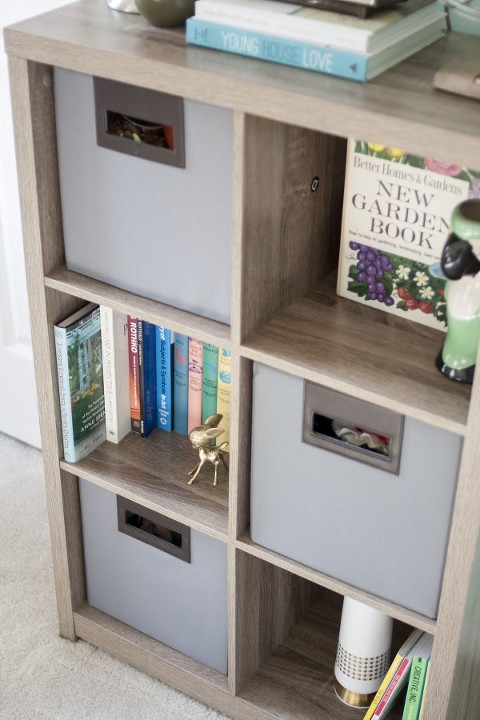 At first, I was a little worried that my new weathered teak organizer (which officially launches next month at the Home Depot) would look a bit "off" in our home, what with all of our bright white shelves and honey colored wood tones. But immediately after putting it together, John and I both stepped back and nodded our heads in agreement—it just WORKED. Somehow, it just worked.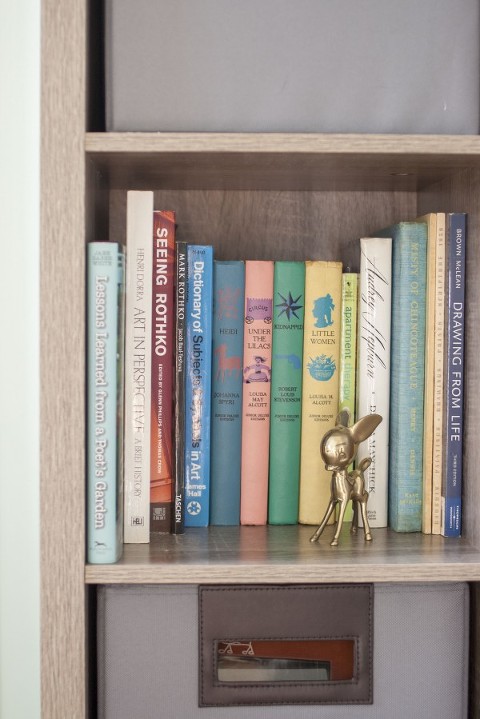 After giving it the final approval, I set about styling the heck out of the open areas with favorite books, plus a few little trinkets and thrifting treasures. The boxed storage, though, is my favorite part. All of the styling props that had been crowding my studio closet now fit snugly in the boxes—out of sight, out of mind, BUT all within easy reach.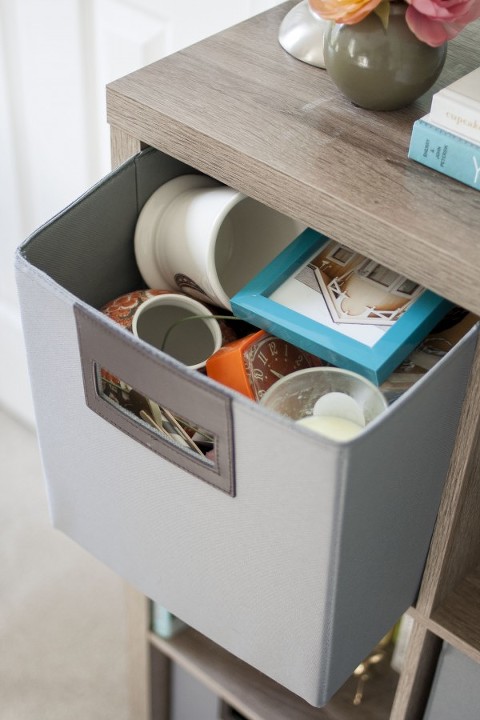 If you, too, are in need of some attractive, functional storage, check out the line of ClosetMaid organizers, which can be found at The Home Depot! I already can't wait to pick up more units for the next house.
This post is a collaboration with ClosetMaid. All ideas, words and opinions are my own. Thanks for supporting the sponsors that allow me to create fresh, authentic content like this on Dream Green DIY!