My apologies for the radio silence on Friday! I ended up spontaneously in Circuit Court and the office of the Commissioner of the Revenue all morning in order to make both Carrie Waller Creative and Dream Green DIY legit businesses and registered names. What a load off my shoulders!! But now lets head back to the normal program…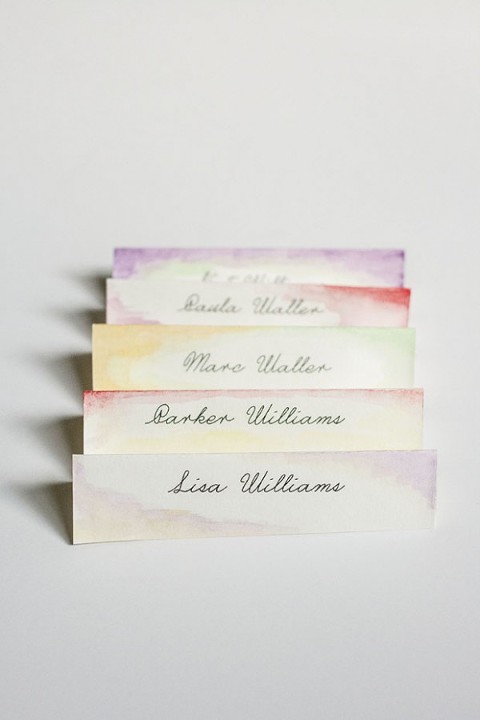 If you're a big crafter like me, you've probably noticed that certain projects can be made over in nearly an infinite amount of ways—projects that you can revisit and repurpose using new materials, new colors or new patterns (think: tile coasters, embellished throw pillows, paper tassels, etc.). My personal favorite multi-finish project, though, has to be name cards. These happy party accessories can add so much sophistication to a spread and really show that you care about the details.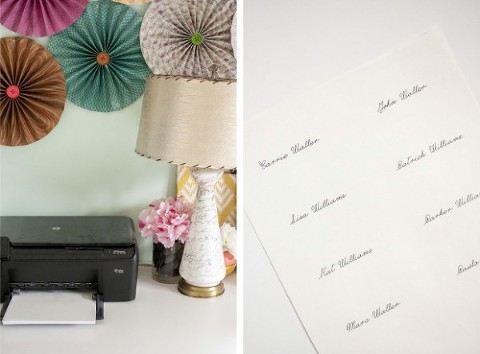 For my latest name card trick I incorporated a little bit of paint, specifically the water variety. My DIY watercolor name cards are truly a cinch to put together and took me just one afternoon, and really just about 30 minutes of said single day. You can get the full low down on eHow here, and see below for some of my favorite shots from the tutorial.