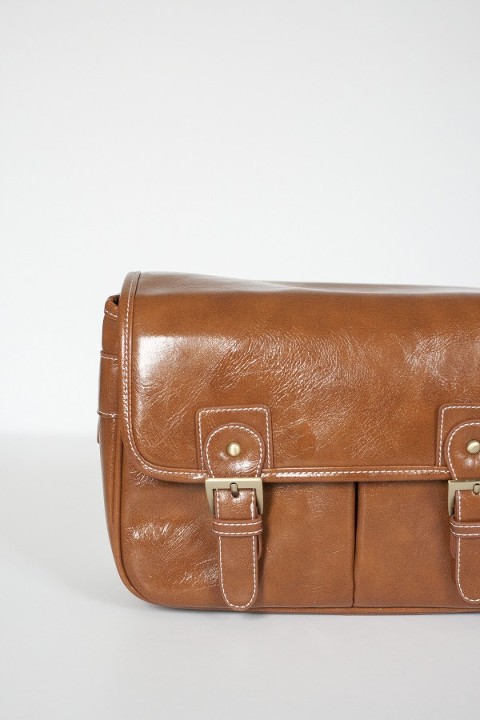 Right before I left to explore L.A. last month with my fellow Career Contessa director (and friend!) Mallory, I made it a point to search down a new camera bag. Something leather, first and foremost, but also something a little more handbag-like as opposed to the purely utilitarian polyester case that I had inherited from John when I stole his Canon out from under this nose.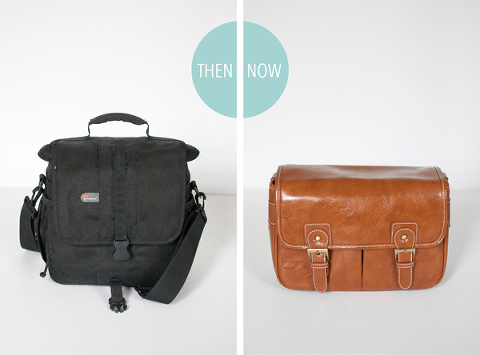 Although I decided very last minute not to bring my camera out west, I'm happy to say that my ideal camera bag vision did come to life—and under budget, too, at $65! P.S. This post is NOT sponsored, by the way. I'm just too excited and wanted to spill the beans/links.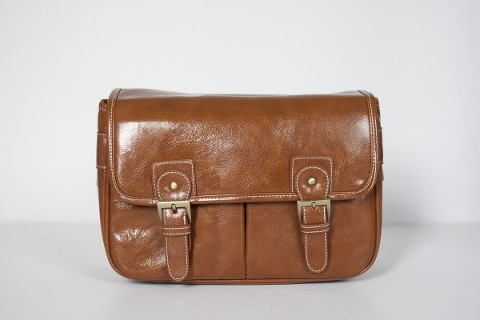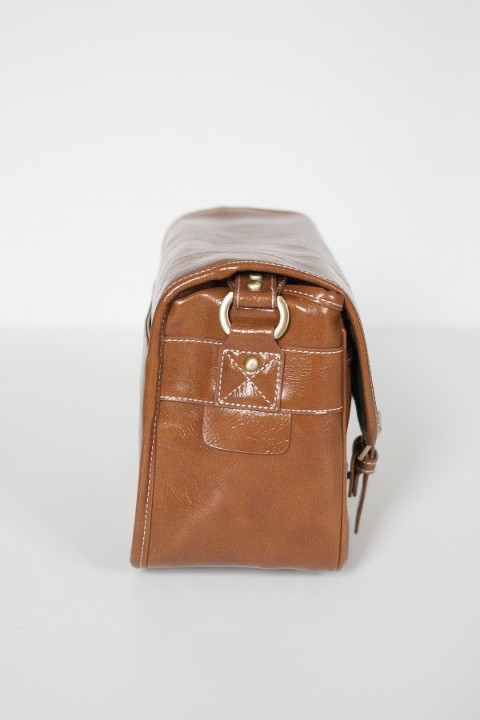 The bag that I chose came from Asia-based Etsy seller, Sun Mark Studio. It took its sweet time to arrive in its multi-lingual packaging, but I couldn't have cared less as I ripped the wrapping aside. It was perfect! Soft brown leather (reconstituted/bonded leather, but still very nice!), lots of roomy interior compartments—this is my kind of heaven.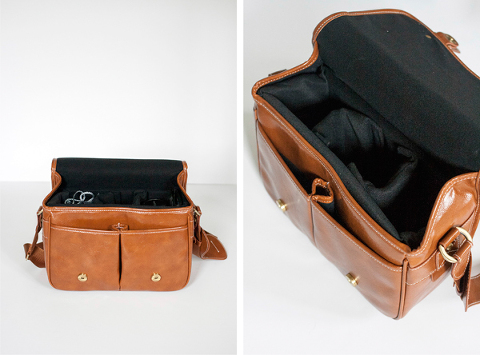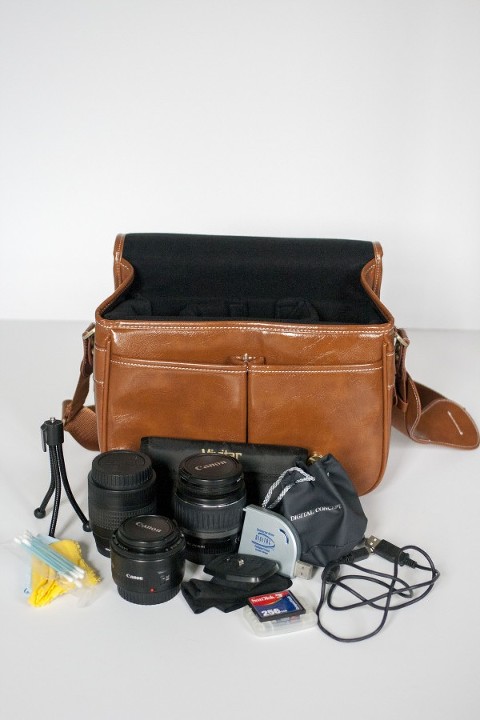 All of that mess above? Well, aside from the camera since it was doing the picture taking…It all fits perfectly and I am so, so thrilled with my choice. Sadly, it doesn't look like the bag is in stock right now, but fingers crossed that it's back soon in case you, too, are in love.
What camera bags have you guys been swooning over? Any splurges? I'd love to know!