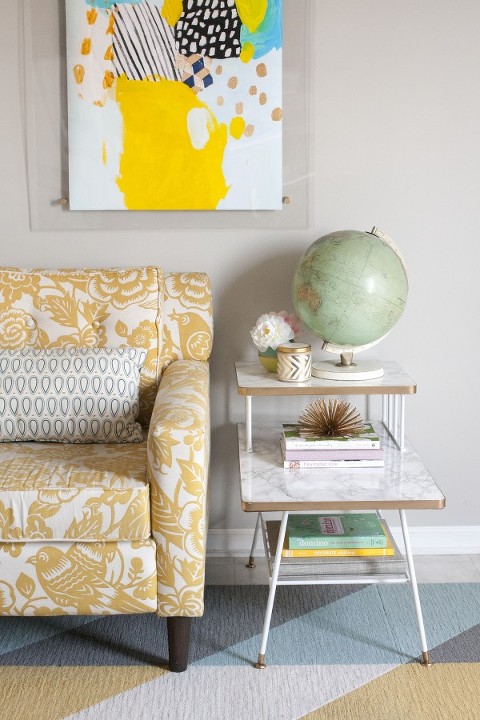 Although my thrifting has been put on hold until we upsize this pint-sized townhouse of ours that's still on the For Sale By Owner market (le sigh), I couldn't say "no" when eHow challenged me to come up with a creative "Before and After" furniture project.
My very first stop? The local Restore in town. It's a secondhand shop that I don't often frequent, but I knew it was worth a shot for this project. And we were in luck! The perfect little iron and formica mid-century side table went from being tucked into the corner at the shop to being tucked into the back of my car in a matter of minutes and after forking over just one measly little $10 bill.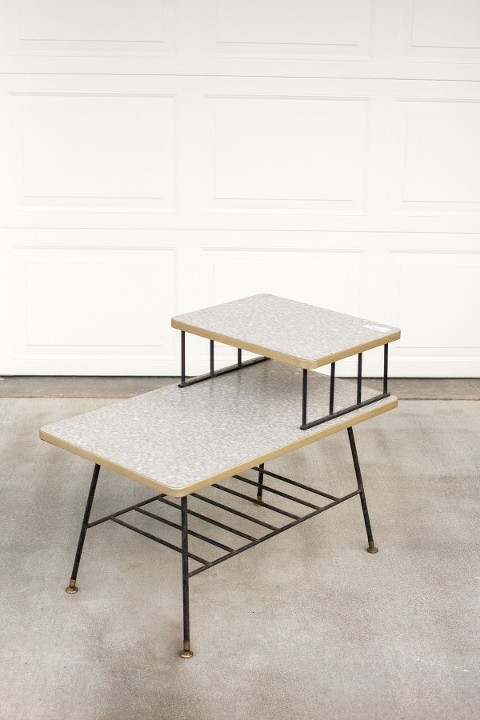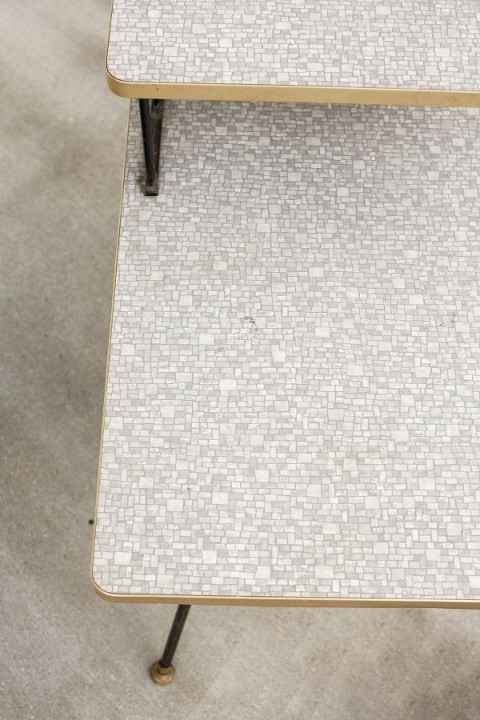 Sure the table was a bit worse for all those years of wear, but I had a vision and it included a touch of gold, a lot of white and even a marble surface or two. The first step of course was to take everything apart and give it a good cleaning. Happily, all of the old hardware came loose without much trouble and a microfiber cloth paired with rubbing alcohol cut through the decades-worth of grime in no time.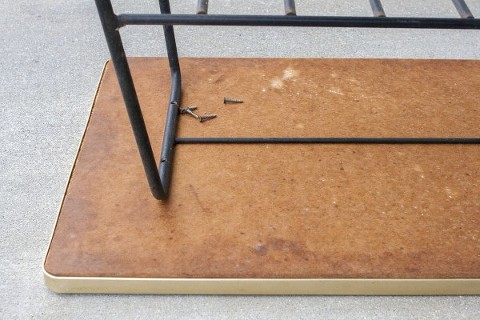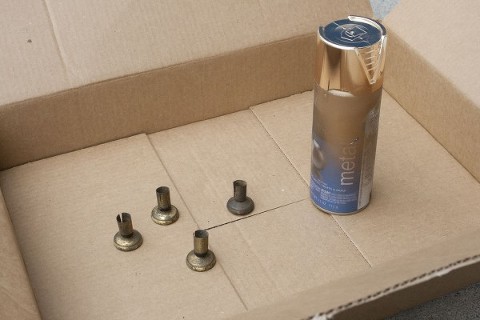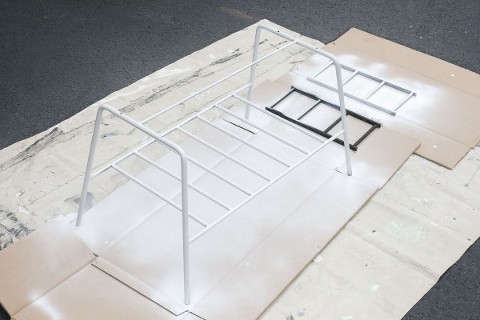 After that, John helped me to repaint the areas most in need of a refresh—the gold feet, trim and wrought iron base. As for that spankin' new marble tabletop you saw at the beginning of this post? Well the cat's finally out of the bag—it's actually marble contact paper snagged for just $10 on Amazon! Amazing, right? It's my new favorite material.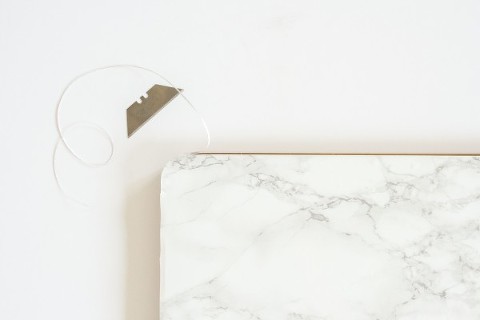 And just because you know I love a great side-by-side comparison, check out the before and after below! We've come quite a long way from that dingy old table. New gold accents, new marbleized surfaces and a schmancy new white finish everywhere else—It's very safe to say that there's a new favorite table in town.
For the full tutorial, including more photos and step-by-step instructions to make your own upcycled thrift store side table, hop through to eHow here.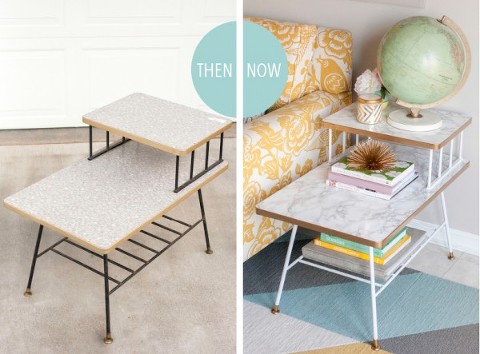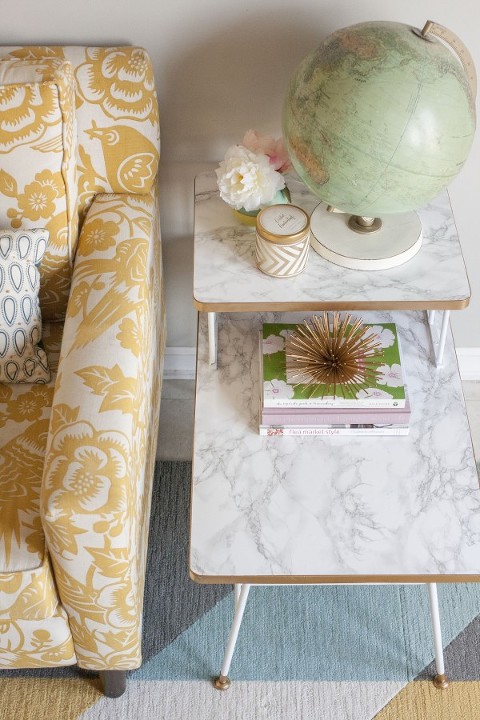 P.S. In case you didn't hear the news, I'm partnering up with Cricut to give away a Cricut Explore machine (a $299.99 value!)—enter here.