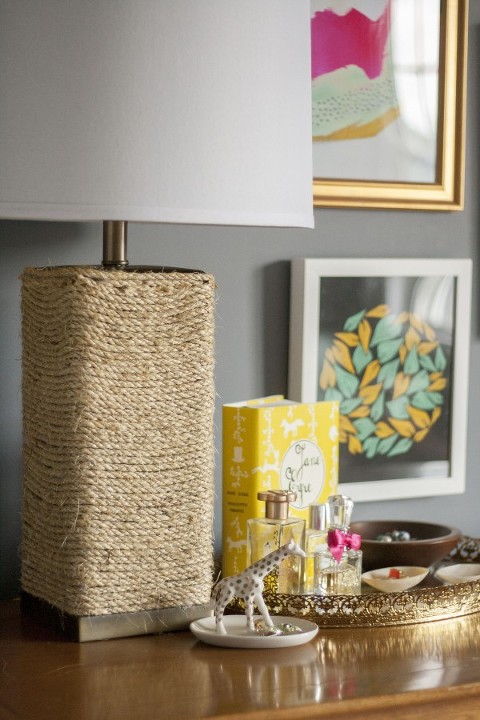 You guys know that I'm all about saving a penny or two, so the clearance section is one of my favorite places to wander through. A cup that sports an adorable pattern and a teeny tiny chip in the rim? Use it for pens and pencils! A garishly painted owl figurine? Spray paint it white! There are so many great "hacks" to be had in the clearance section, and all for next to nothing in terms of price. Take my latest HomeGoods find, for example…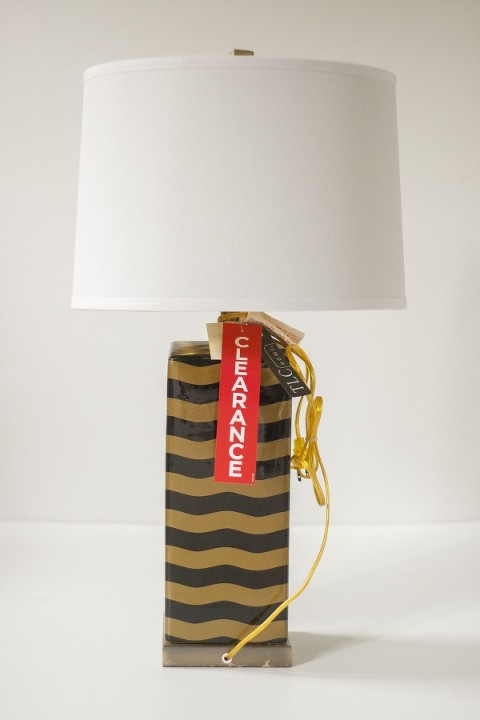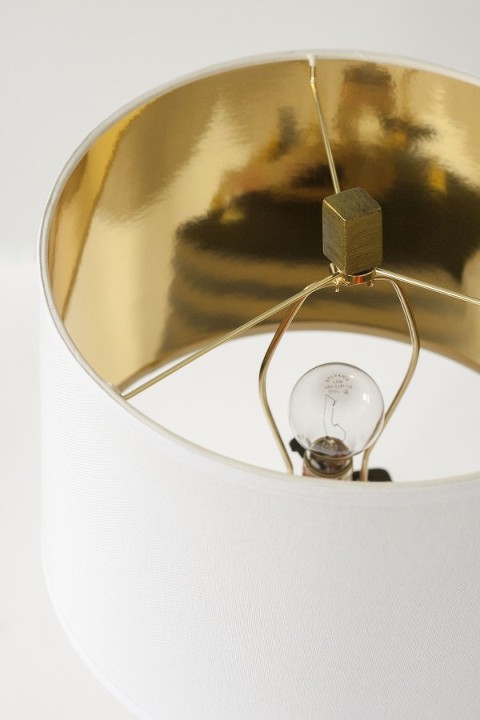 Although I know that I risk offending those of you who adore the striped "Before" in this project, I just wasn't a big fan of that semi-chevron pattern. But I was a big fan of the price tag. Clocking in at just $24.99, this clearance section lamp sported a substantial base in a classic shape that I loved, plus a gorgeous white linen drum shade with a pretty gold finish on the inside. Sold!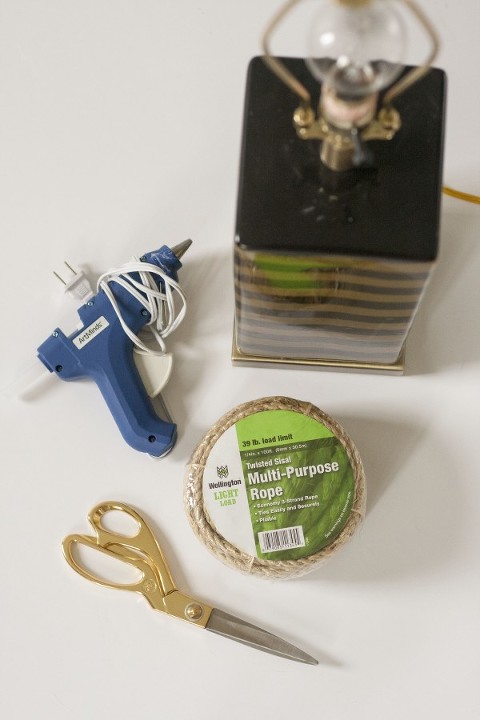 The only thing to figure out was how to remedy the finish on the base that didn't quite suit my taste. For this project, I decided to experiment with sisal rope. The idea was to create something nautical inspired for a fraction of the prices found at designer stores (like this one for $600!). Happily, my rope cost less than $5 and I already had plenty of hot glue to go around—in this case, literally.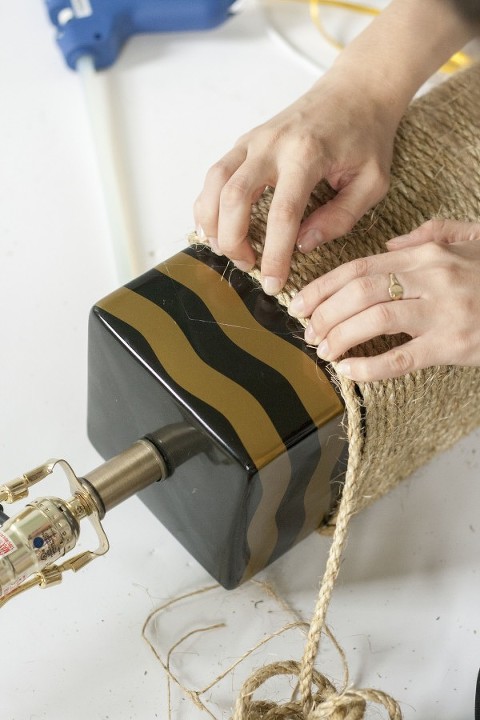 Lucky for me, the process to recreate the designer look was as simple and straightforward as could be. I squeezed out a line of hot glue, grabbed my rope, pulled it taut and pushed it down into the glue while it was still pliable.
Although I thought that I could get away with a couple of dots of glue here and there, I ultimately used a full line of glue around all four sides for each new layer of rope to ensure the tightest finish. Because of this, I went through quite a bit of hot glue—maybe four sticks—so be sure to have extra on hand if you try this at home.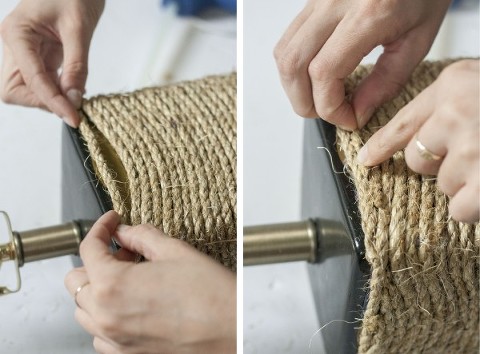 One other thing that I ran into with this project was the not-quite-square silhouette of my particular lamp. Because the edges were all a bit curved and bowed, my rope layers ended up a bit curved and bowed, too. So, once I got to the top, I needed to do a bit of filler work.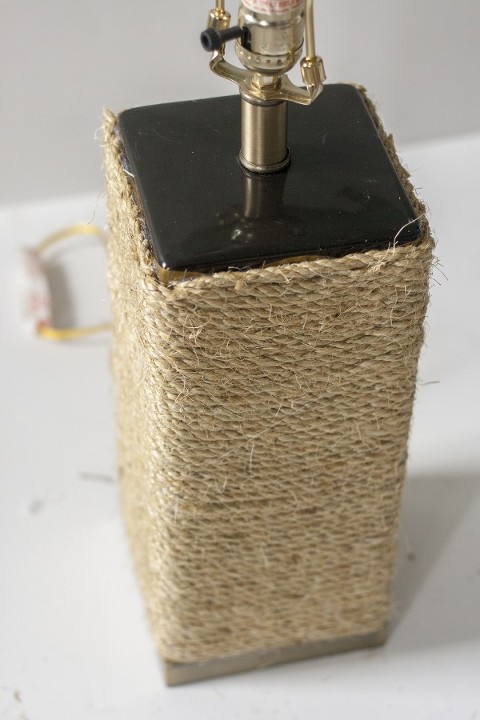 To do so, I stopped just under the top edge of the lamp base and added a cut length of rope ram-rod straight across with the hot glue. Then, I cut and glued on small scraps of rope to fill in the resulting blank area. Finally, as you can see above, I was left with a clean, straight edge, which I finished with one final layer to cover up the remaining black and gold paint job.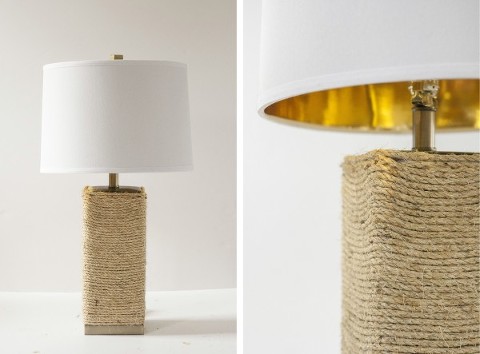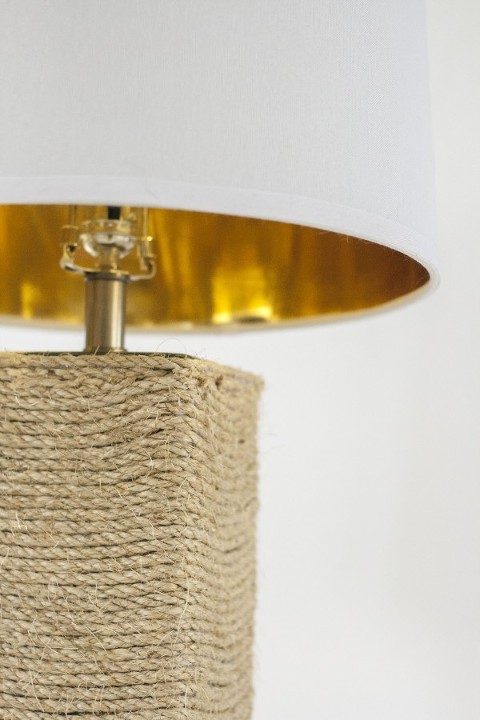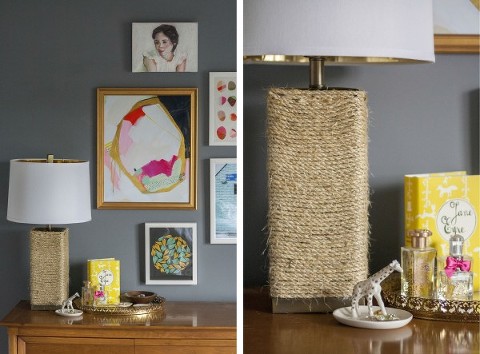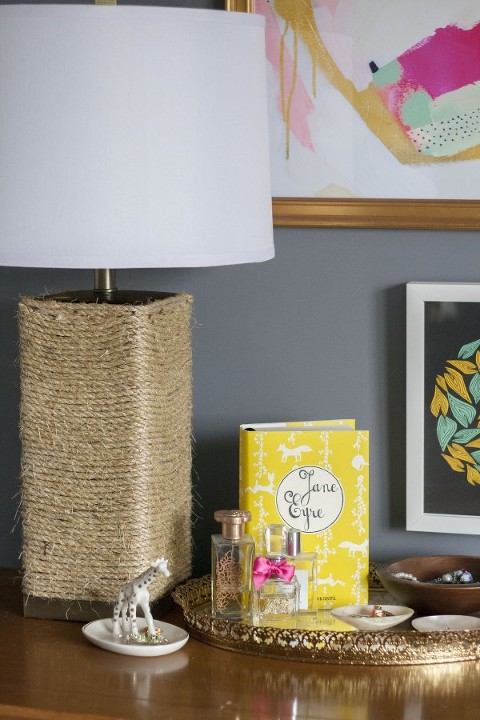 A clearance lamp, $5 worth of supplies and an hour spent in the studio—I'm pretty excited by the results of this little equation. But I'm curious to know…Would you have left it as is? Would you have gone a different route with your own HomeGoods hack? Or are you feeling the rope-wrapped look, too? Do tell.