Halloween is just 25 short days away—do you have your costume picked out, your pumpkins carved and your candy bowls filled? Well in case you find an extra moment in your holiday prep, I can't help but implore you to try out your own version of this DIY treat-themed trick—Halloween apothecary jars! These colorful and festive accessories were the perfect accompaniment to my bar cart this year and were super simple to create.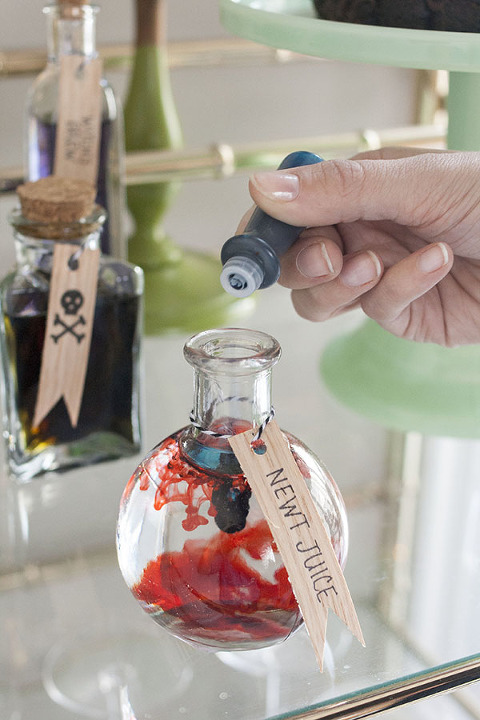 Simply purchase an armload of plain glass jars from the craft store (bonus points for cork stoppers!) and then use bakers twine to attach wood veneer tags that denote a range of spooky ingredients—things like Newt Juice and Distilled Evil. Fill the glasses with water and then add drops of food dye to bring color to the collection. I shook some of the jars to mix the colors entirely, while others were left murky as the colors slowly and eerily blended together.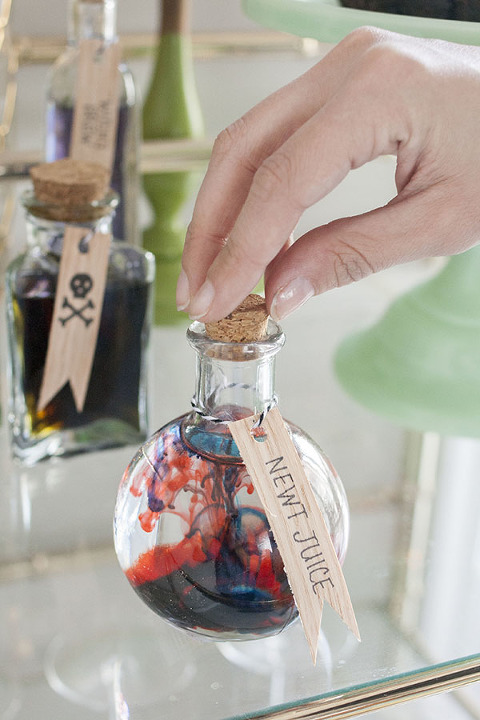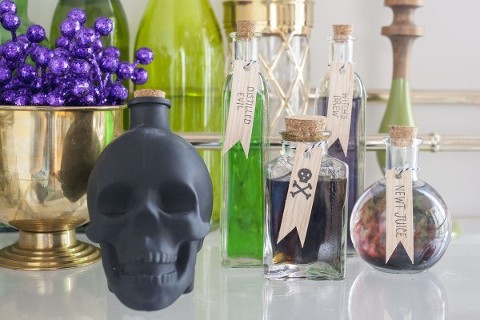 Stay tuned tomorrow for the rest of my Halloween dining room tablescape, care of The Home Depot Halloween Style Challenge!