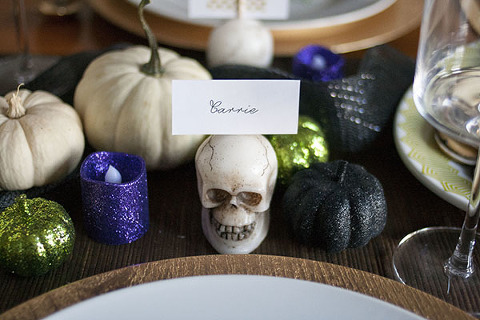 I've got one more spooky seasonal trick to share before my Home Depot Halloween Style Challenge goes live tomorrow (see my DIY halloween-themed apothecary jars here)—this time, we're talking DIY skull place cards. The project started off with an unlikely material at its foundation: skull-shaped wax candles.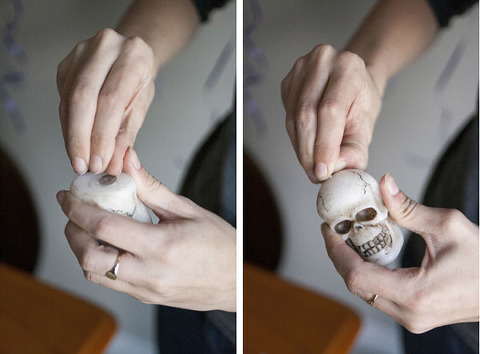 To recreate your own, simply remove the metal tab on the bottom of your candle and then pull the string out through the top of the skull's head. Next, grab a toothpick and stick it down into the now-empty core of your candle until just an inch of the toothpick shows.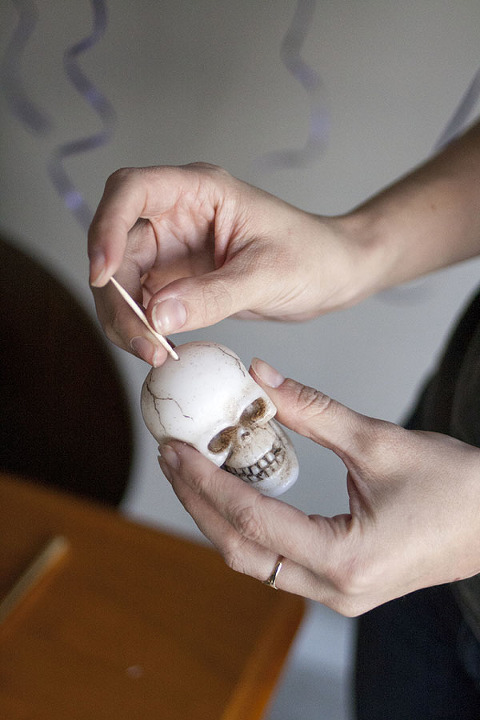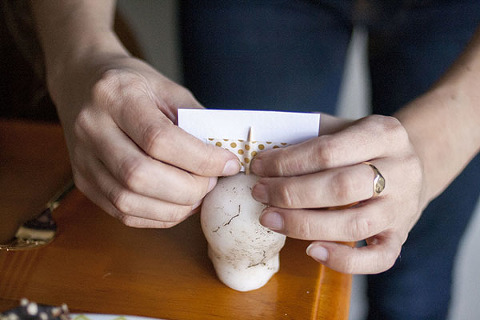 Finish by printing or hand writing your guests' names on pre-cut place cards and attach them to the toothpick from behind using pretty color coordinated washi tape. And then you're done! It's as simple as that to make a spooky yet sophisticated statement at this season's Halloween dinner party.