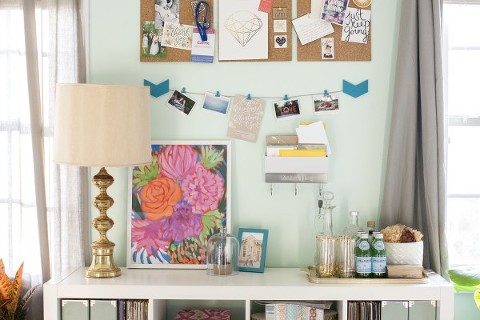 **This post was made possible by Angi.
It all started with one of my favorite thrift store lamp purchases to-date. My mid-century era brass beauty sported a super fun trio of beveled shapes down its base, not to mention the perfect (original!) linen drum shade. Costing a cool $5, I was instantly sold. The best part was that it worked, too! Well, at least for a few months…
Fast forward to the day that I chose to move it to a different area of the living room and one of the ancient prongs ended up sticking out of the wall outlet all by its lonesome. A couple of rubber-handled pliers fixed the immediate danger, but my sad one-pronged lamp needed a whole electrical makeover.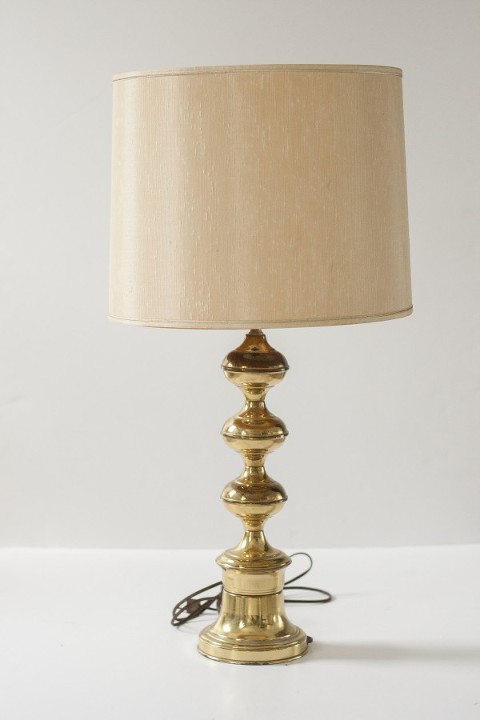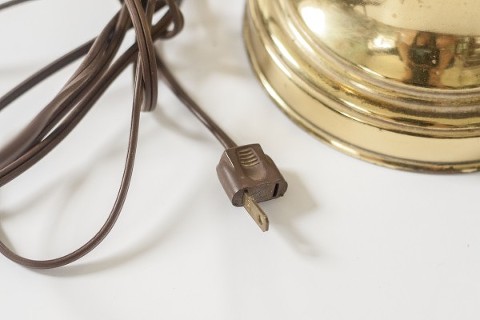 Although, full disclosure, I was incredibly intimidated by this project, I was able to fix my second hand treasure in just under 30 minutes with the help of my sister (because…those pretty hands of hers!) and my dad (because he's practically a handy man pro). If you're going through the same lamp "surgery" and are in need of moral support and guidance, I'm sharing the full tutorial over on Angi.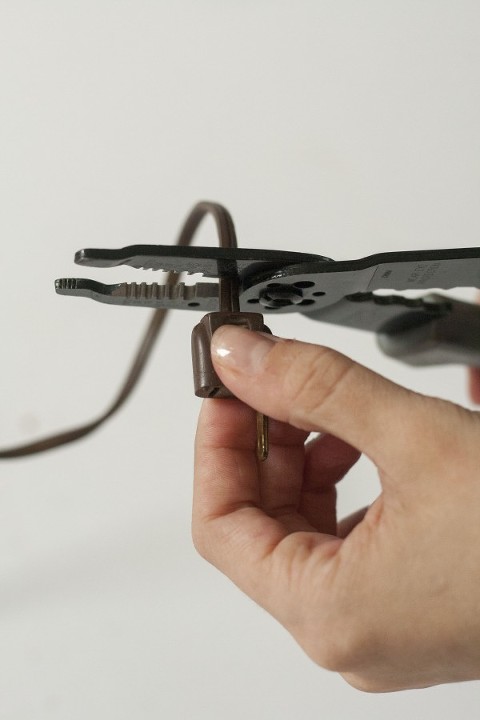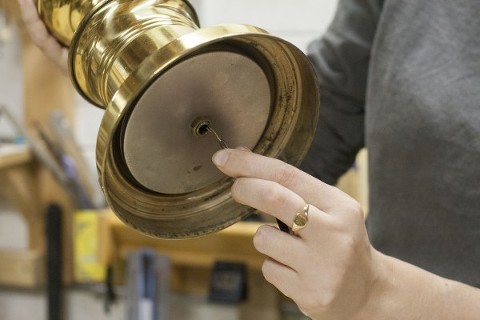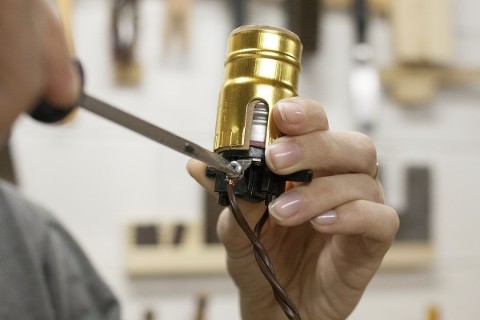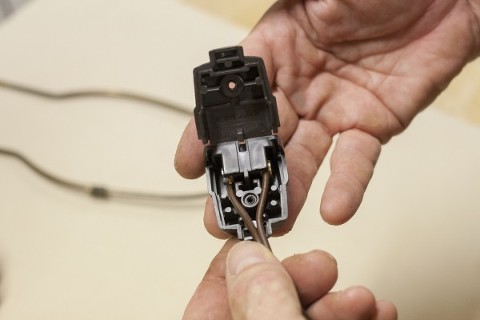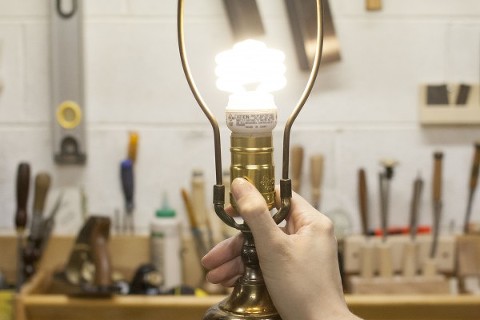 Let me tell you—there is absolutely nothing more gratifying than switching on a newly rewired lamp and seeing that bulb light up. There may or may not have been a number of excited expletives shouted out to the electrical gods in thanks. Here's to your own !$*@-worthy light bulb moment this weekend!