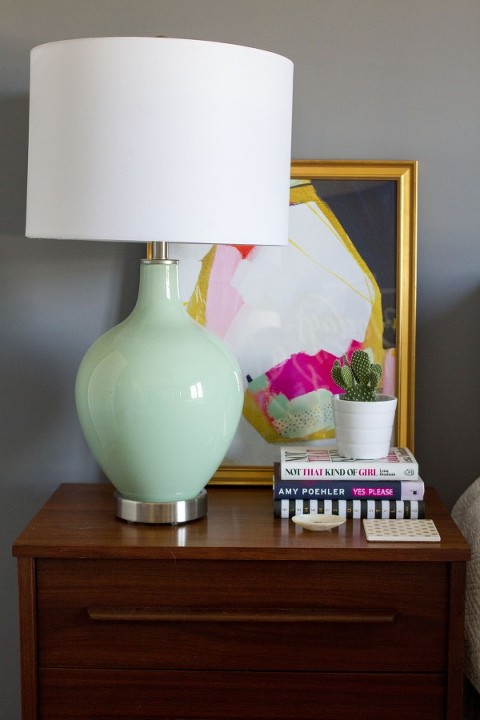 As a die-hard mid-century modern enthusiast, it's both a curse and a blessing that we can boast a place like Galaxie Modern within our city limits. The few times I have allowed myself to tour the store, I've left practically salivating with dreams of the most dreamy of dream homes running rampant through my head. In a word (or two) it's utter perfection, and while most of the inventory is priced accordingly high, I've been surprised to find a few things within my meager budget in the past month.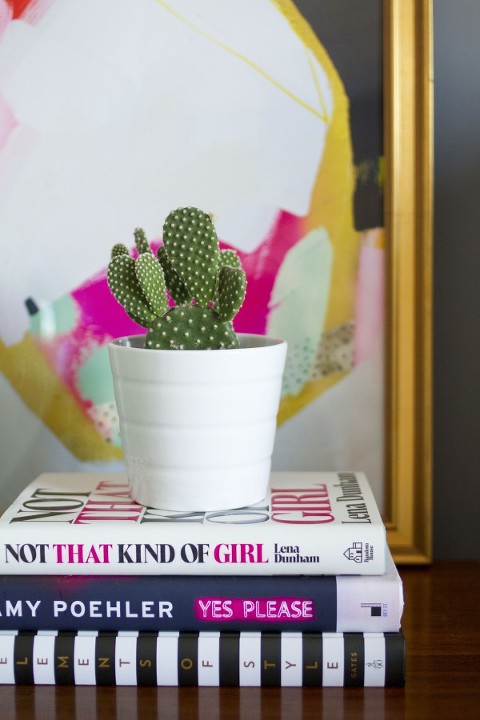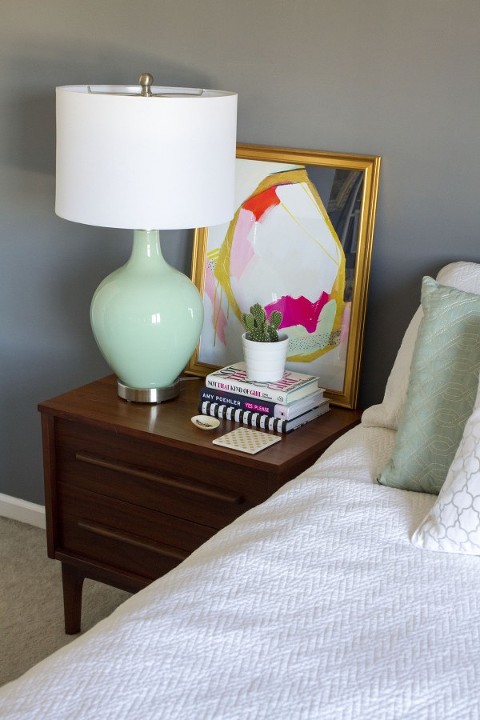 First, my new-to-me bedside table. Galaxie Modern happened to post a little call out for this $100 beauty on Instagram and you better believe that their social advertising got my attention—hook, line and sinker. I was in the car and on my way to the shop within an hour of seeing the post, and couldn't have been more overjoyed to find it still there and available.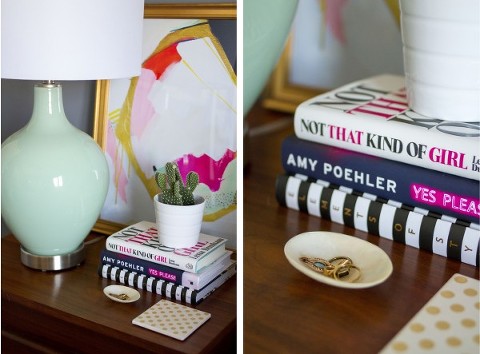 While touring the shop that day, I also caught sight of an innocuous (though gorgeous) chair frame. The piece was missing its cushions—aside from a rattly companion that, upon closer inspection, doesn't actually seem to fit the chair—but the silhouette is perfect. After chatting with the shop's owner, John, I found out that he had slaved for 8+ hours over the piece, painstakingly working to get rid of a coat or two of green paint to bring it back to its pristine woody glory.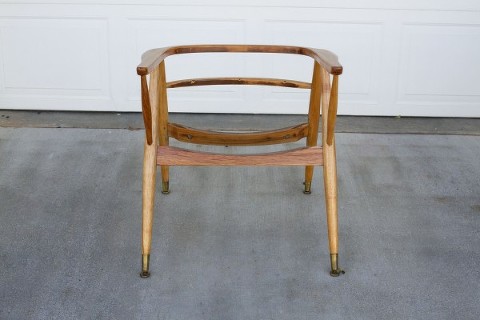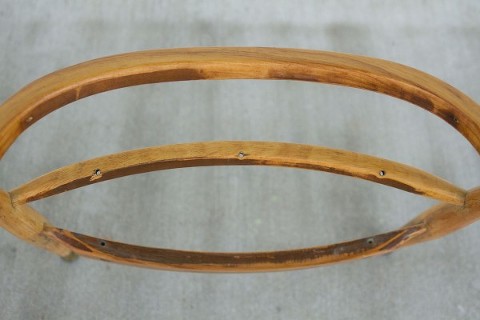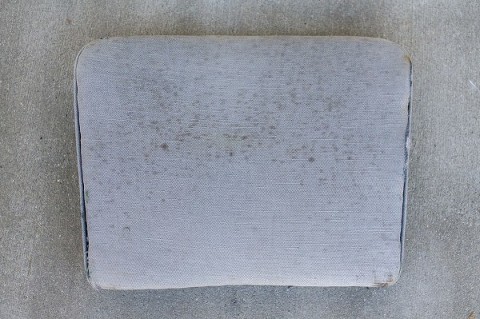 Now, I'm in the process of tracking down a Lynchburg-based furniture builder who can help me put this chair back together again. I've got my herringbone fabric and Phil's upholstery on standby for the final phase of this project, but I need someone to assist in the middle phase—someone who can work with curved joints and mid-century furniture design. Any takers? Please, oh please shoot me an email. In the meantime, I'm going to go lust after the rest of Galaxie Modern's inventory on Etsy. Happy weekend!