THIS GIVEAWAY IS OFFICIALLY CLOSED.
KEEP SCROLLING TO SEE IF YOU'RE THE WINNER!!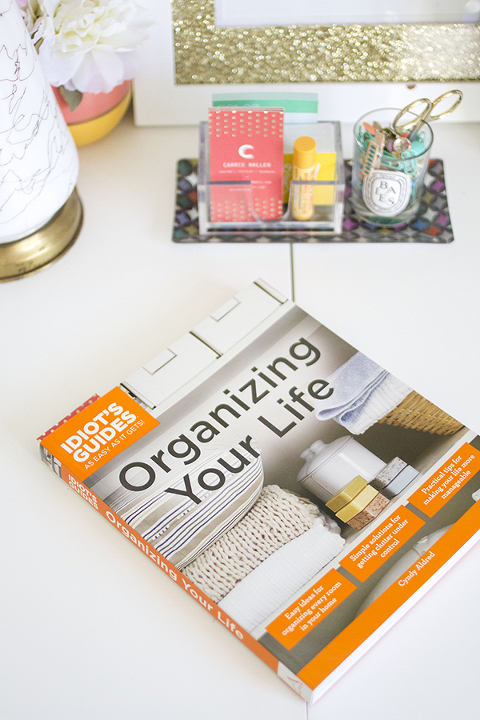 Well, this one's for the books, ya'll. LITERALLY! I'm so thrilled to finally spill the beans about my feature in the brand new book, Organizing Your Life, written by my friend (and constant inspiration) Cyndy Aldred, of The Creativity Exchange. The book is set to release on Tuesday, December 2nd, and is filled to the brim with tips and tricks for (you guessed it) organizing your life. From the laundry room and bathroom, to your pantry and even your bar cart.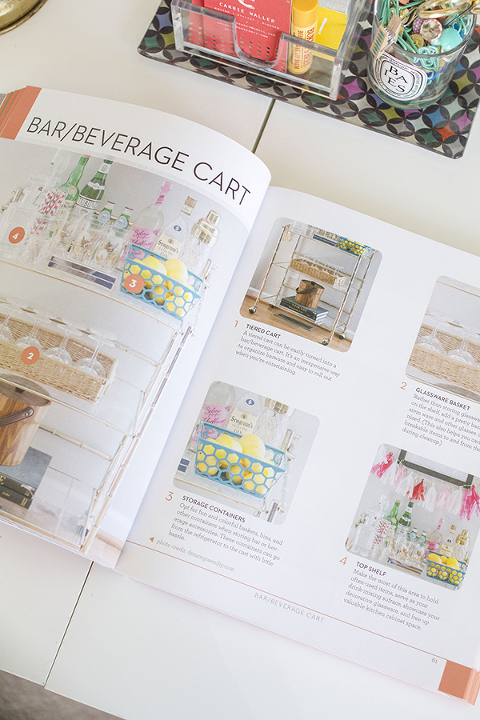 That last section is of particular interest to me since yours truly is the subject! In the book, Cyndy pulls inspiration from our very own bar cart—things like tiered styling, basket storage and top shelf organization. After pouring over every word on pages 60 and 61, I dove further into the pages, jotting down all sorts of tips and tricks from the other bloggers and designers featured. Speaking of, here's a linked list of those names and websites to dive into: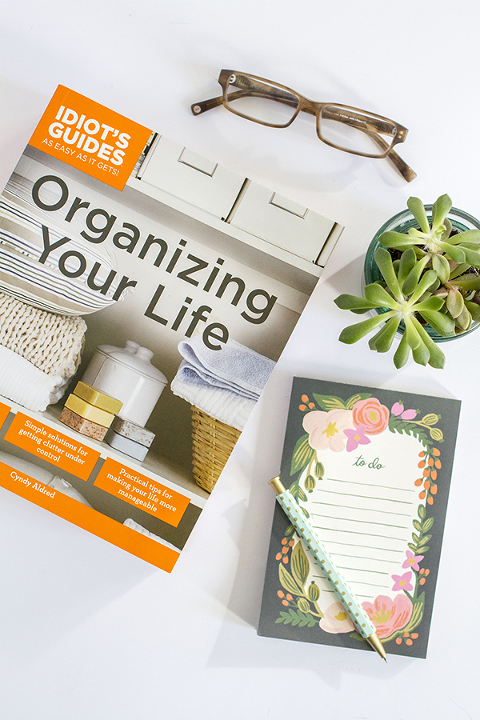 In case you want to take a look for yourself, the book is available on pre-order from Barnes & Noble and they will begin shipping on the 12/2 release date. Books also will be at Costco, Sam's and all of the other traditional book sellers on Tuesday. Amazon has actually early shipped the pre-orders and those of you who thought ahead should already be getting your copies in the mail.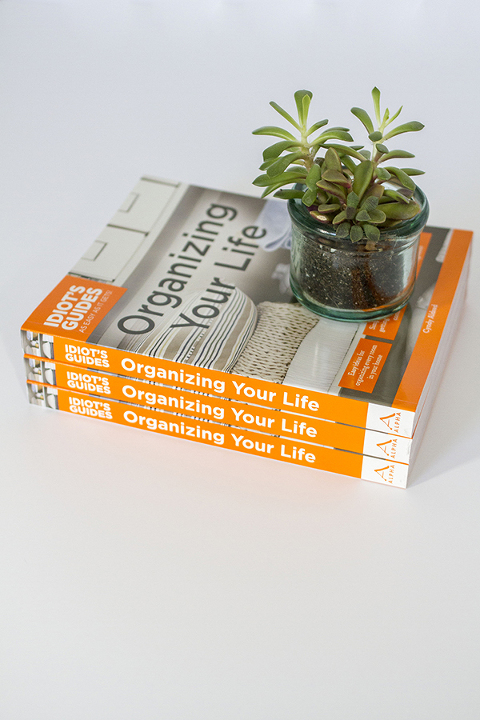 But for those of you who held off or who are just now hearing about the book, I've got GREAT news. Cyndy and her publisher are offering two signed copies to two Dream Green DIY readers! You know the drill…Simply use the Rafflecopter widget below to enter—I've given you four chances to win and the contest ends next Friday. Good luck, and BIG thanks to Cyndy for this great honor!
P.S. The first 14 Days of Love giveaway of the holiday season is live today, too! Visit Melissa Creates for your chance to win a fun prize pack.
**********************************************************
GIVEAWAY UPDATE: CONGRATULATIONS BERLYN H. AND CARLY G.!! BERLYN AND CARLY, I WILL BE EMAILING YOU SHORTLY WITH DETAILS ON YOUR BOOKS. THANKS TO EVERYONE FOR PARTICIPATING!!