THIS GIVEAWAY IS OFFICIALLY CLOSED.
KEEP SCROLLING TO SEE IF YOU'RE THE WINNER!!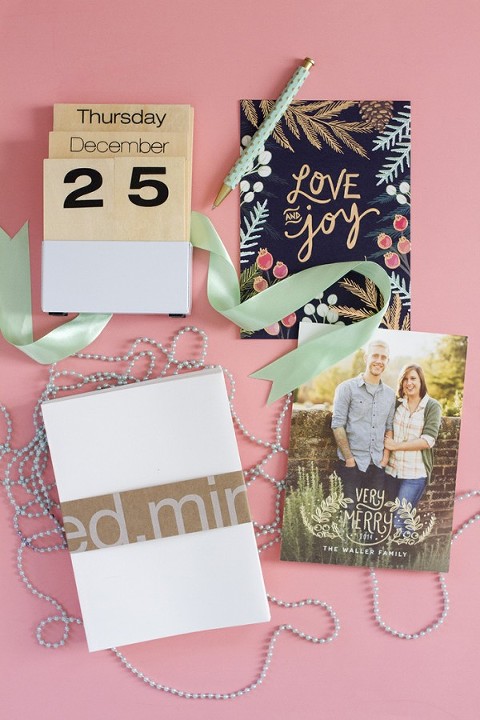 The 14 Days of Love giveaway event is back and better than ever! During this season of gift giving, what could possibly be more thrilling than a little extra somethin'-somethin' in your pocket or gifts-to-give box? As part of this series, I'm particularly excited to be giving away $250 towards your next Minted purchase. Whether you're thinking wrapping paper (they've even got Valentine's Day covered!), custom business cards or photo cards, I all but guarantee that you won't be disappointed.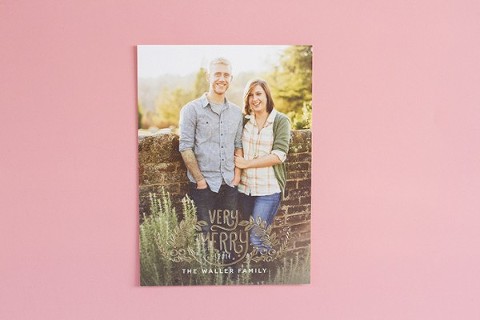 My most recent project in collaboration with Minted? Christmas cards, of course! Tis the season, after all, and I had quite a lot of fun virtually rummaging through our engagement photos (taken by the incredibly talented Katie Stoops) to choose just the right one for our family members to receive. Ultimately, I decided on a dreamy, late evening shot to pair with Minted's "Very Merry" lettering foil-pressed design. The combo is a match made in paper+photo heaven.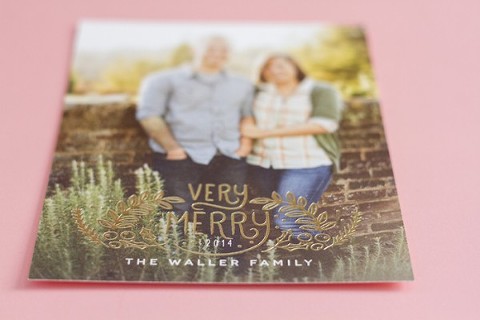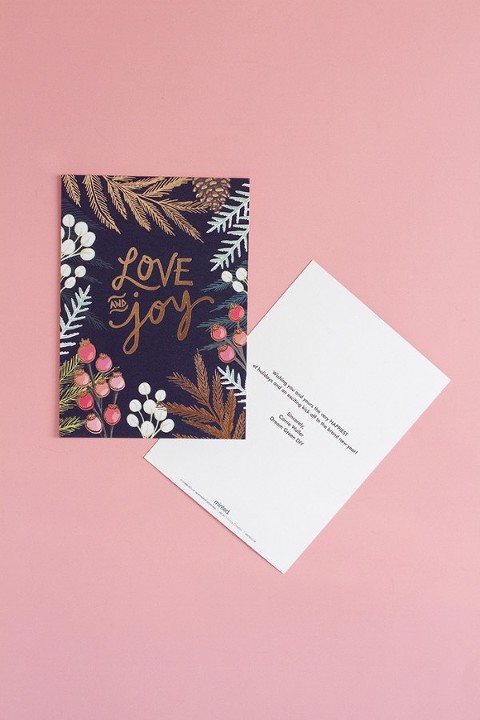 I also decided to send out a slew of professional—although just as fun—Christmas cards, postmarked to all of those amazing women (and a couple of creative men, too!) whom I've had the pleasure of working with in the past year. For these gold foiled beauties, I also popped in a quick custom message and signature. It has been tons of fun to see some of my friends and fellow bloggers Instagram their happy mail—thanks Rachel and Amy!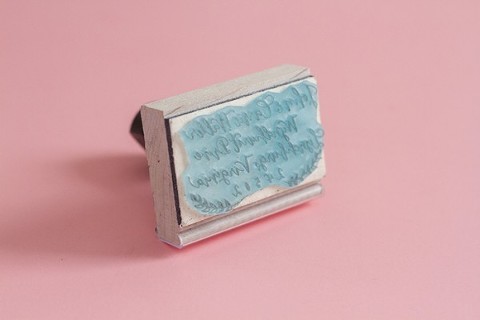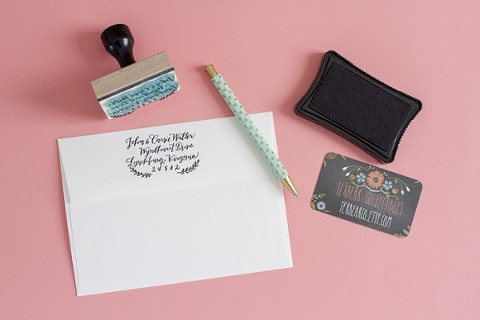 To finish off my big batch of cards, I incorporated my custom address stamp (house number digitally removed for privacy) and a festive holiday stamp, too. Made in partnership with Terbear Collectibles and Laura Hooper Calligraphy, these gorgeous, high quality stamps are my new favorite thing. I've put them on nearly everything I've sent out in the past couple of weeks—even my insurance check envelope for my car insurance company one sure insurance got a happy little inked embellishment. #cantstop #wontstop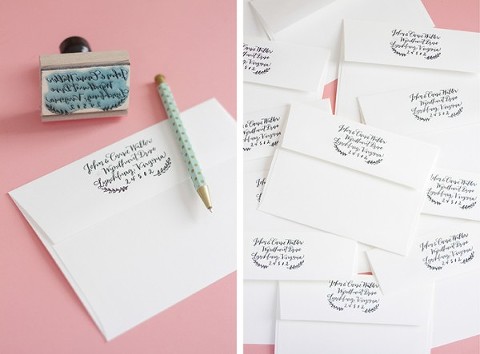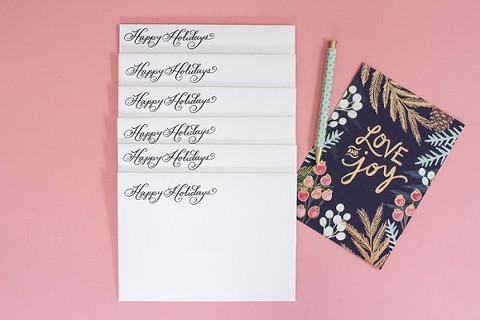 So my question to you now is…What would you purchase with $250 to Minted? Simply use the Rafflecopter widget below to enter the contest. I've given you four chances to win and the event ends Saturday at 12:00 a.m. Good luck!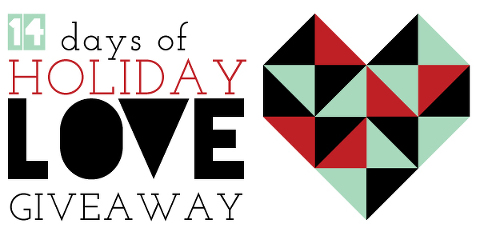 And don't forget to enter the other 14 Days of Love giveaways that are either still going strong or are about to kick off. Lots of fun goodies are up for grabs—you won't want to miss out.
Dec. 7: Lia Griffith is giving away a $100 Michaels gift card
Dec. 8: Melissa Creates is giving away 2 $50 gift cards to Sassy Steals (one for you, one for a friend)
Dec. 9: I'm giving away a $250 Minted gift card
Dec. 10: The Caterpillar Years is giving away an Ogosport Prize Package
Dec. 11: Oleander and Palm is giving away a Cricut Explore Machine
**********************************************************
GIVEAWAY UPDATE: CONGRATULATIONS HILDA V.!
HILDA, I WILL BE EMAILING YOU SHORTLY WITH DETAILS ON YOUR MINTED CREDIT. THANKS TO EVERYONE FOR PARTICIPATING!!