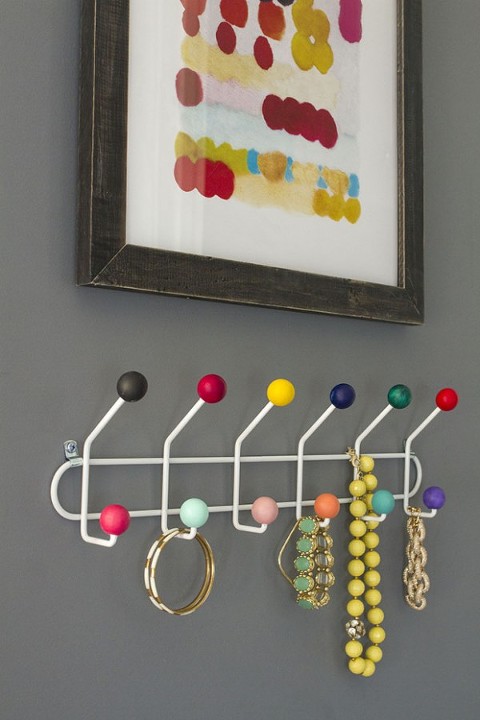 If you're a mid-century fan girl (or guy!) like me, than you probably also geek out every time you hear the name "Eames." From furniture to accessories, this iconic retro style nails it just about every time. Sadly, the price point of these authentic works of art typically shatter through the roof of my financial threshold. So I'm left to my creative crafting devises to get the look on my frugal budget.
Take my DIY Retro Eames-Inspired Hook Rack by way of an example. My inspiration, while perfect in every single, possible way, was just a little too pricey to handle this time of year. So I put together my own using a Big Box closet organizer, some wooden beads and acrylic paint. Get the scoop and tutorial on eHow.
P.S. Have you entered my 14 Days of Love giveaway yet? $250 towards Minted is up for grabs! Enter here.