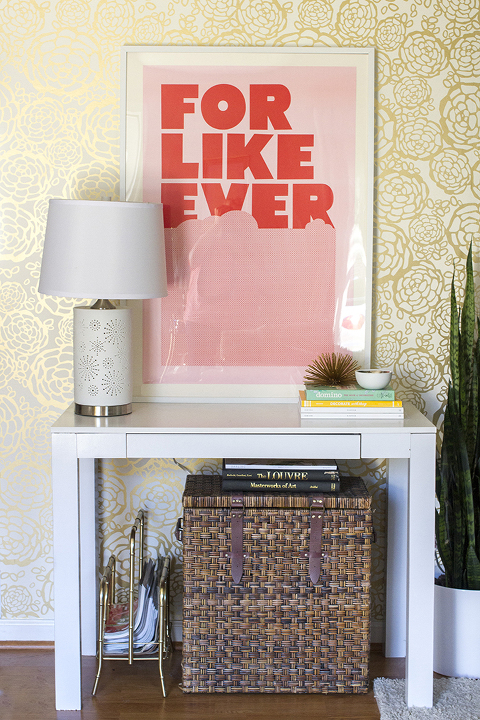 Happy Monday and happy Christmas week to those of you celebrating the holiday this season! I have content ready to go and just begging to be shared now through the end of the year, so be sure to check back in when you're cuddled up on your days off in your flannel jammies, a cup of cocoa in your hands.
First up, I wanted to direct you to the step-by-step wallpapering tutorial that I put together for eHow. If you've ever even thought about adding a wallpapered feature wall (or room!) to your home, this guide will tell you everything that you need to know. My friends over at Yellow Brick Home also wrote up a stellar tutorial that I definitely referenced more than once. Got any tips of your own? We're all ears.
P.S. As always, I so, so, SO appreciate you taking the time to hop through to my posts over on eHow! This gig is what allows me to do what I love and have my dream job, so your support couldn't possibly mean more to me. You guys ROCK!