Happy Christmas Eve! To celebrate the momentous occasion that December 24th always is, I'm popping in to quickly share our new DIY seasonal wreath. Inspired by the wreaths of Colonial Williamsburg, this piece is something that we plan to leave up all winter long. Rosy berries, mustard colored blooms, white and ivory touches and sweet eucalyptus, when all tucked into a grapevine wreath, make for the perfect customized front door statement.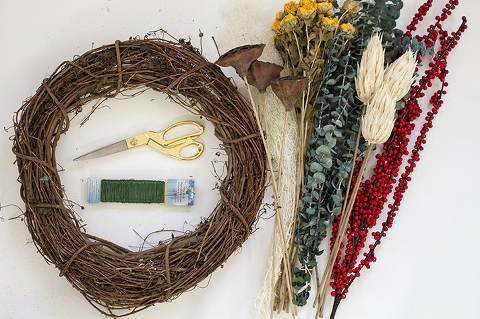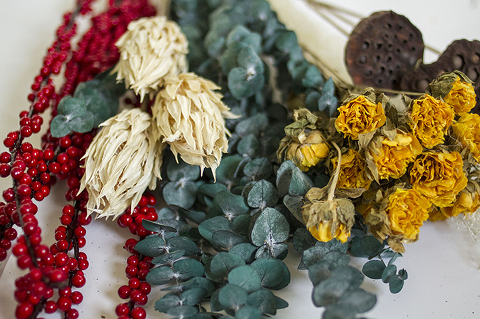 To make, first gather your supplies from the craft store. This wreath isn't exactly the most budget-friendly up front (I believe that I spent about $50), but since all of the materials are dry or silk, it will last year after year making it a worthy investment.
In terms of specifics, I'm no florist and can't exactly call out everything that I bought by name—that said, I also didn't go to the store with specifics in mind. I went simply with an idea and an inspiration and picked and chose blooms and accents that matched my intended color scheme. You can, too!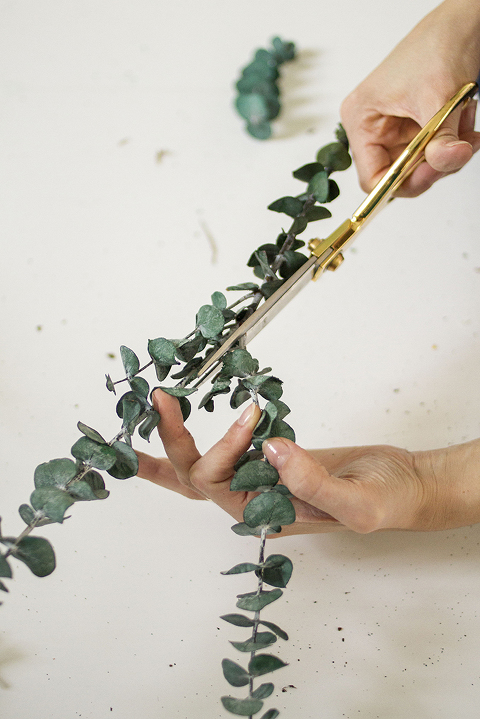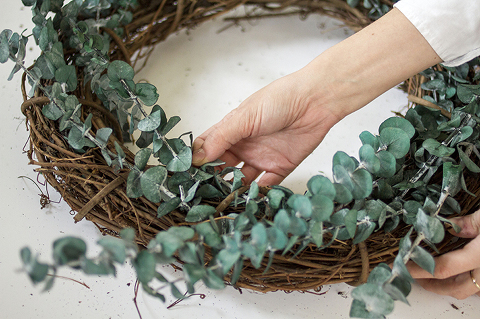 Aside from blooms though, you'll need a grapevine wreath form, scissors, wire cutters and green floral wire. Then, once you have everything home, start by added your foundation layer—I chose to use the eucalyptus first. For your own wreath, use scissors to trim off branches of the eucalyptus and then lay them on top of your grapevine wreath.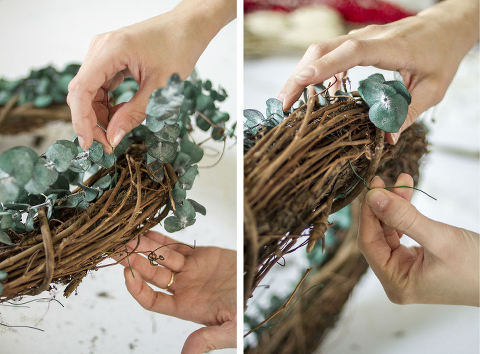 Once you have your pattern set, tuck the ends of each branch into the wreath form, between the grapevines, and then cut off small lengths of wire—enough to go around the wreath form, plus an extra 2-3 inches for twisting. Wrap the wire around both the eucalyptus branch and the grapevine and then twist the ends of the wire together around back to hold it in place. If your wreath form allows, you could try sticking the wire through the vines to hide it from view entirely.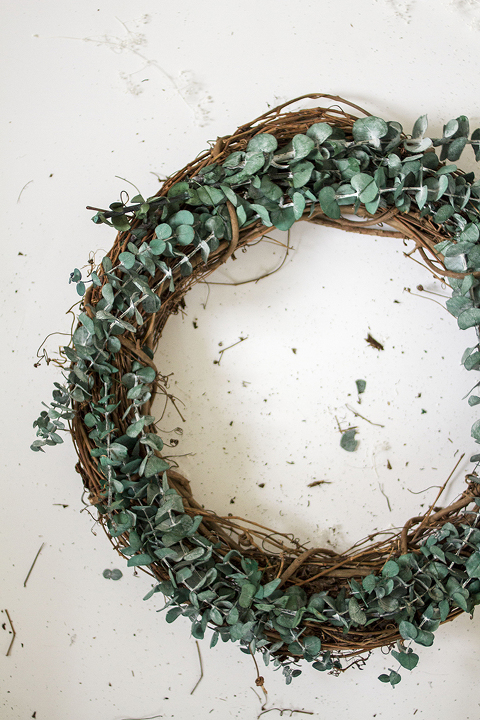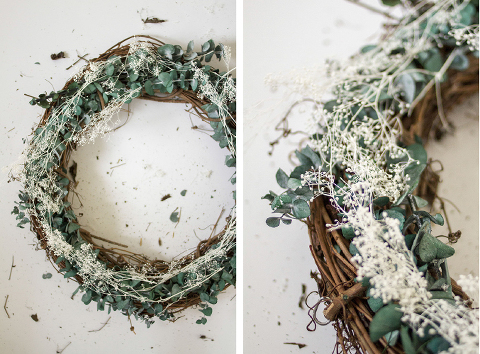 Repeat the steps with all of your materials until you've achieved the look and layered effect that you're after. If some of your branches or dried materials feel a bit too fluffy or heavy, you can always use your scissors or sheers to cut off certain sections or trim them down to suit. Happily, there really is no "wrong" way to go about this project. It's all about playing with the wreath until it feels right to you.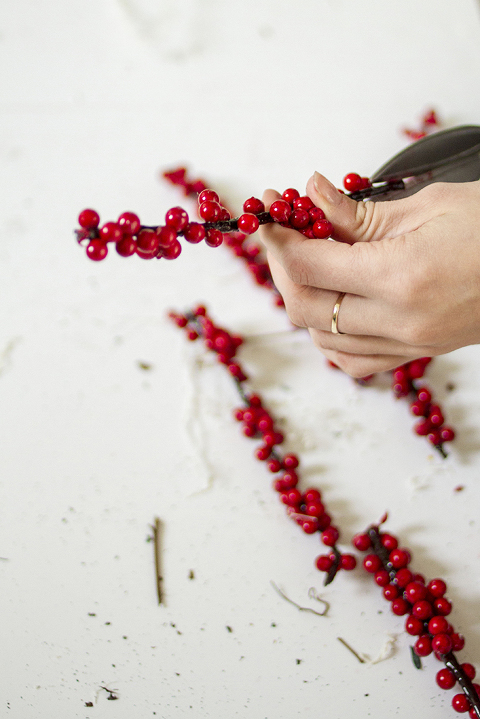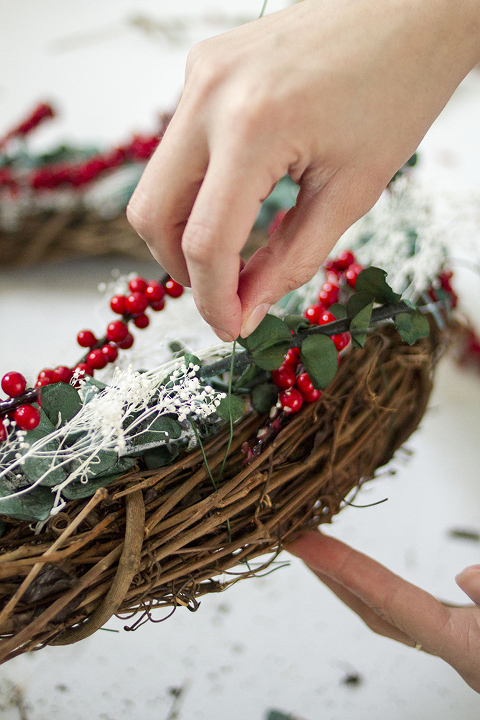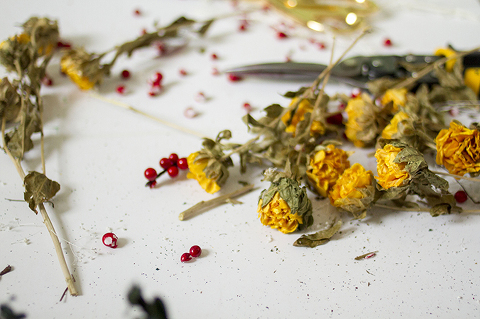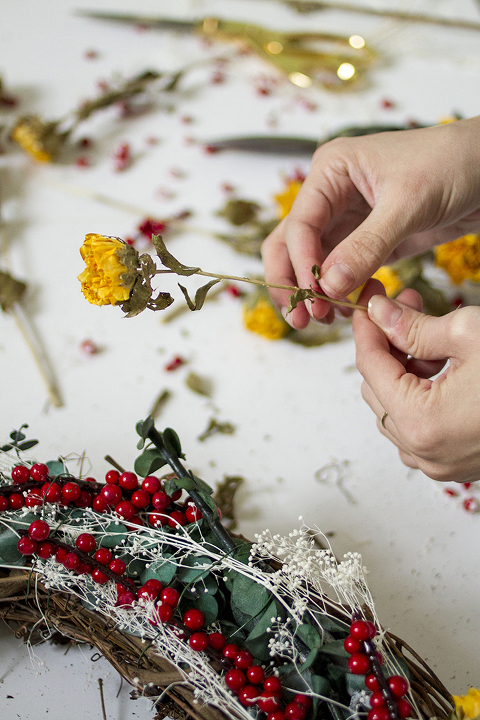 When you get to the larger accents, things like oversized blooms, pinecones, dried seed pods, etc.—trim the stems and then wiggle them down in between the grapevines. If your accent doesn't have a stem, use floral wire to attach it to the form. You can either try dispersing these larger pieces evenly over the surface of your grapevine or, for a slightly different look, try clustering them in one corner of the wreath.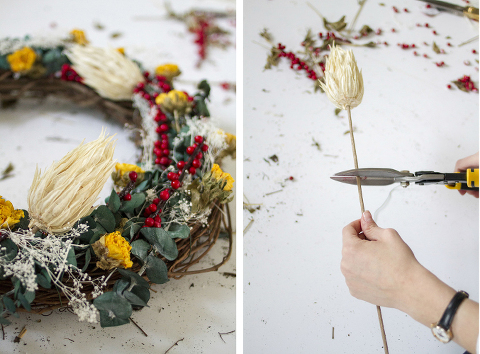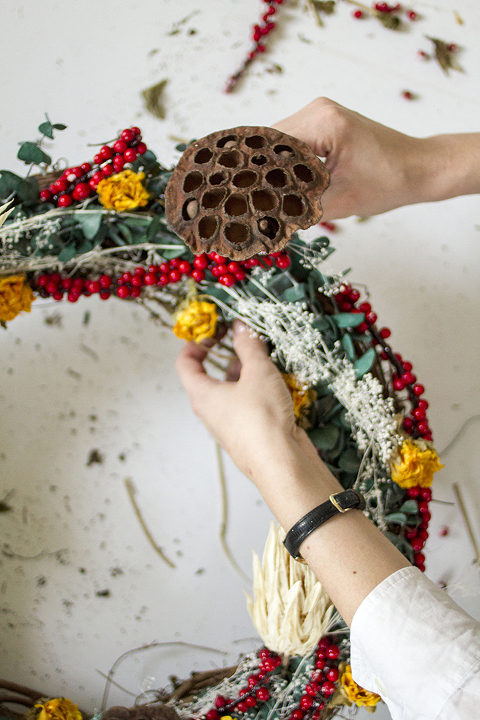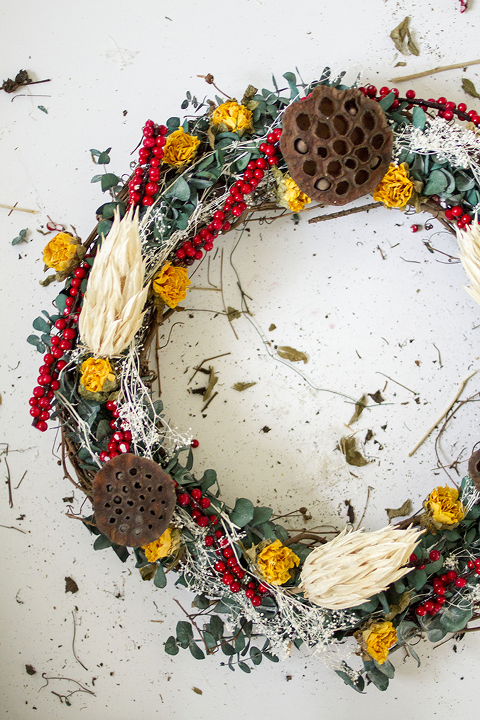 When you're finished, you'll be left with a seasonal accent that acts as a true testament to your creativity—and to the brand new year to come. Plan on trying this project at home? Don't forget to share by tagging your photos with #dgdiy! Have a happy Christmas Eve.