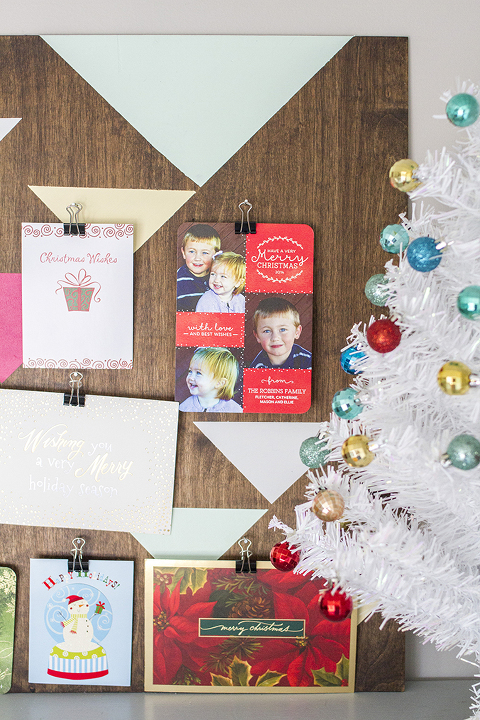 One of my favorite things about the holiday season—despite the fact that there are so many "favorite things"—is the Christmas cards. Each day brings a new batch of these colorful, cheerful paper goodies just brimming with hopeful wishes and updates from long-distance family and friends.
This year, instead of just filling the top of our china hutch with the loose cards, I decided to take things one step further and created a simple and straightforward painted display with the help of ScotchBlue™ that can—really—stay up year round.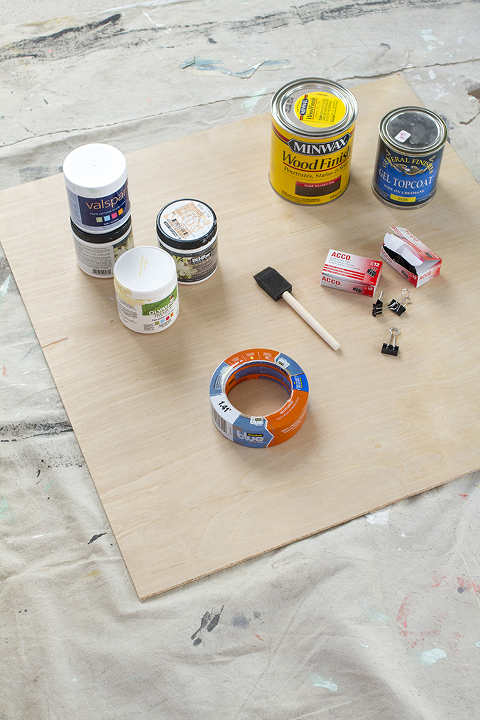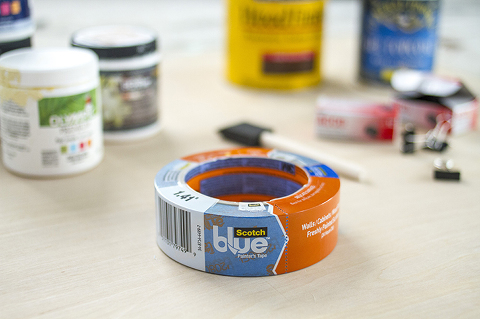 Birch wood
Minwax® Stain (I used "Dark Walnut")
Gel topcoat
Rag
Foam paintbrushes
Paper templates cut into triangles
Paint in a variety of colors
Binder clips
Nails
Hammer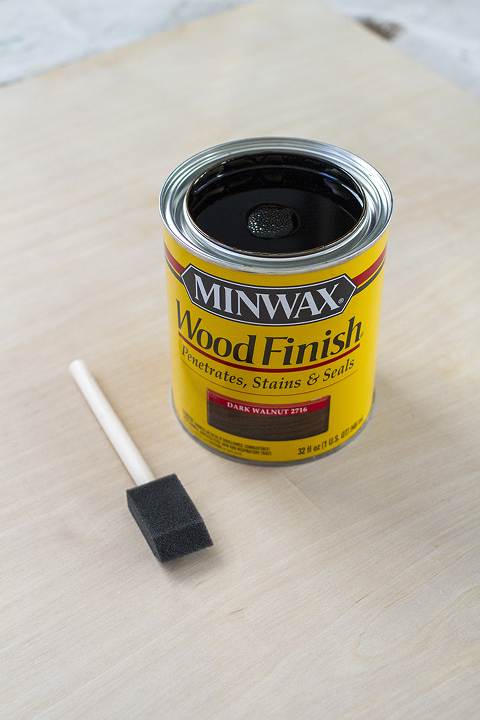 To recreate in your own home, start by painting a coat of Minwax® Stain onto your birch wood. Use an even back and forth motion to evenly distribute the stain, and be sure to go with the grain as opposed to perpendicular to it. This will ensure a nice and smooth finish.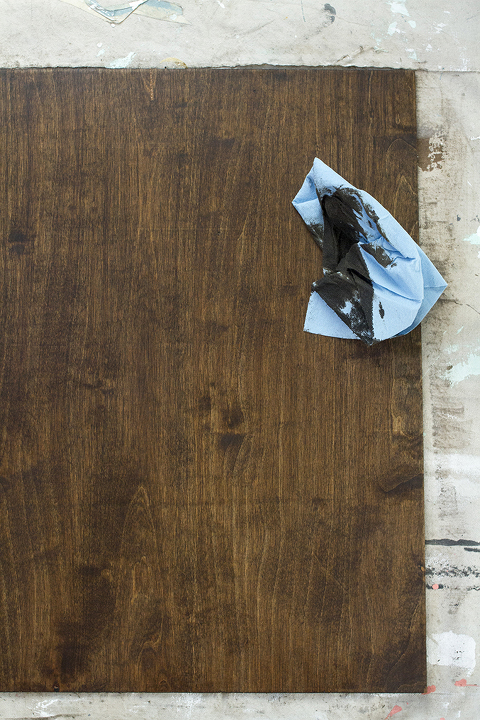 Now use a clean rag to wipe off the excess stain, and allow it to fully cure overnight. The next day, go back over the wood with a clean foam paintbrush, this time with a clear gel topcoat. Allow the gel to dry overnight. This wipe on urethane will help the paint take to the wood much better later on.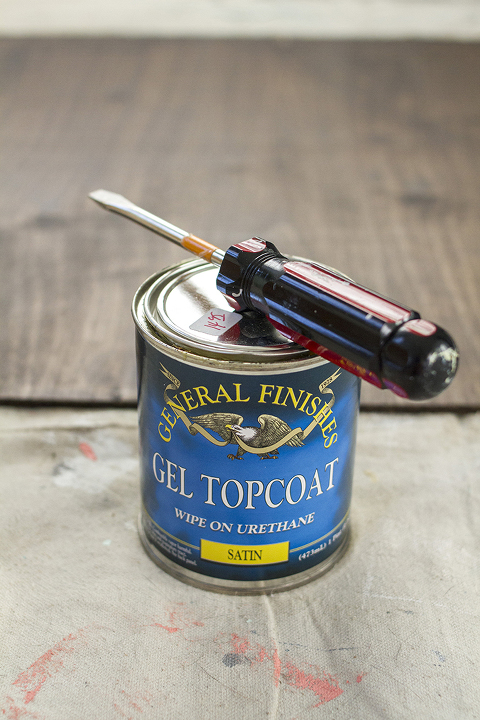 Next, cut a piece of paper into triangle-shaped templates (or whatever shape you choose) and lay them in a design or pattern across your piece of stained and sealed birch wood. I chose a random pattern, but you could do a more symmetrical pattern if you'd rather!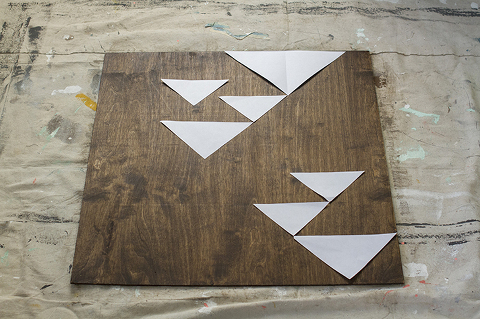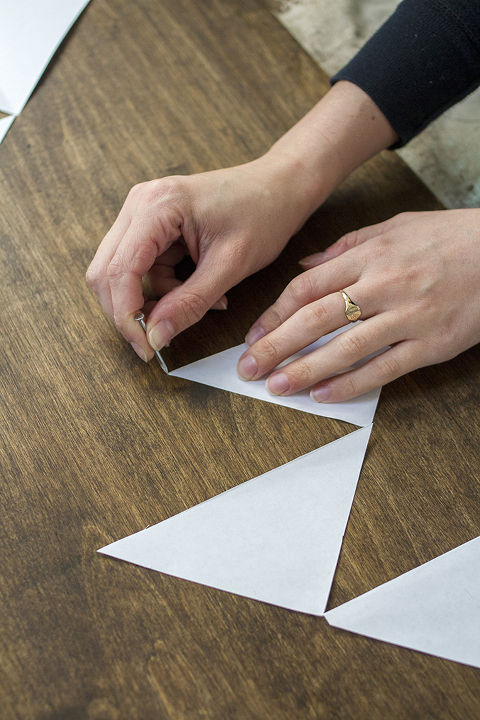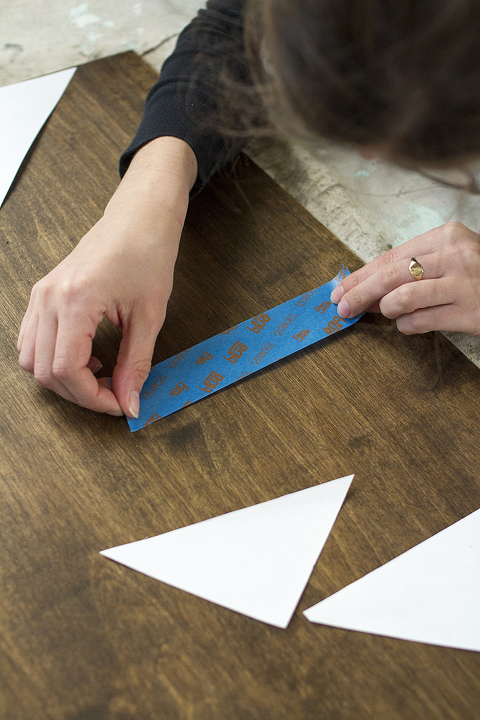 Once I was satisfied with my design, I took a nail and put small marks on the wood at all three corners of my triangles, laying the paper aside as I completed each set of marks. After ensuring that the stain had had a chance to dry for at least 24 hours, I then tore off pieces of ScotchBlue™ Painter's Tape and connected the marks on all three sides. Finally, after repeating the steps across the piece of wood, it was time for paint.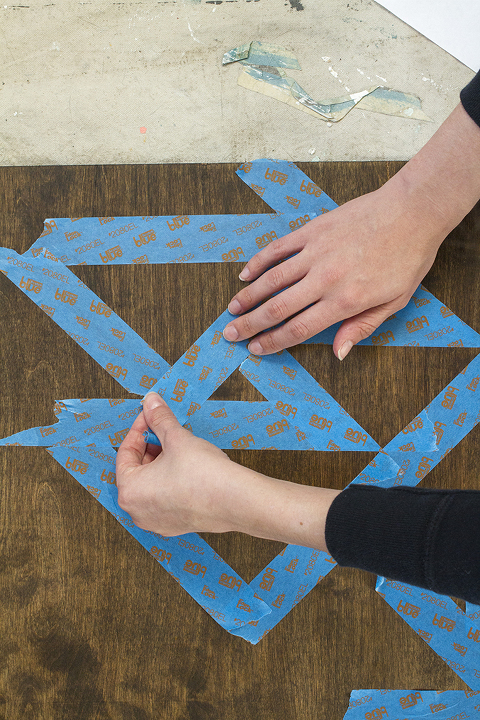 I happen to have a number of small test pots of interior paint scattered throughout our house, so I used these to add color to my wood. Almost any kind of paint will do though—acrylic craft paint is another excellent option. I added each color to the wood using another clean foam paintbrush, taking care to brush away from the edges of the ScotchBlue™ Painter's Tape to avoid uneven lines.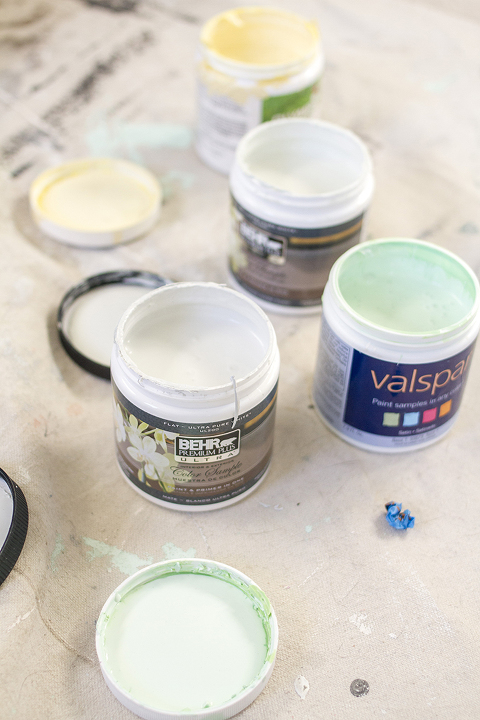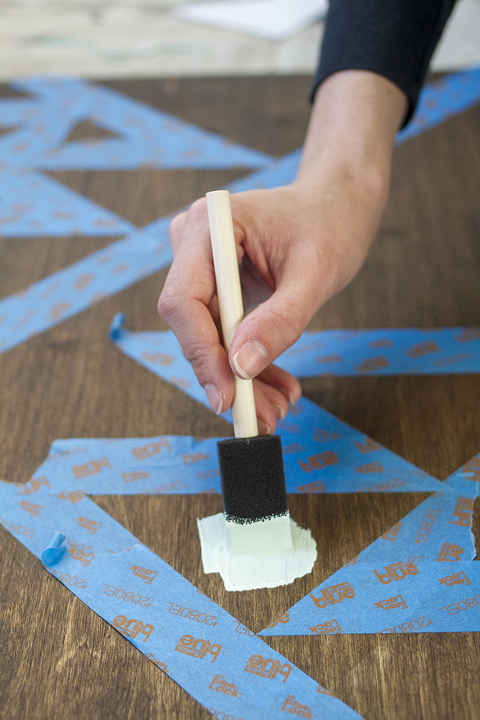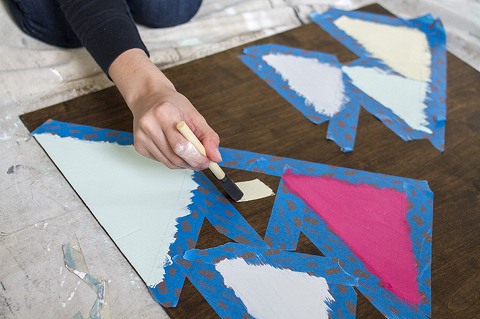 After adding all of my colors (it took about three coats for each to get nice and solid), I immediately removed the tape and discarded it. Once the paint was dry to the touch, I hammered in a set of nails and binder clips in a grid pattern. Finally, I hung an assortment of holiday cards from the binder clips and leaned the entire display up on top of our china cabinet.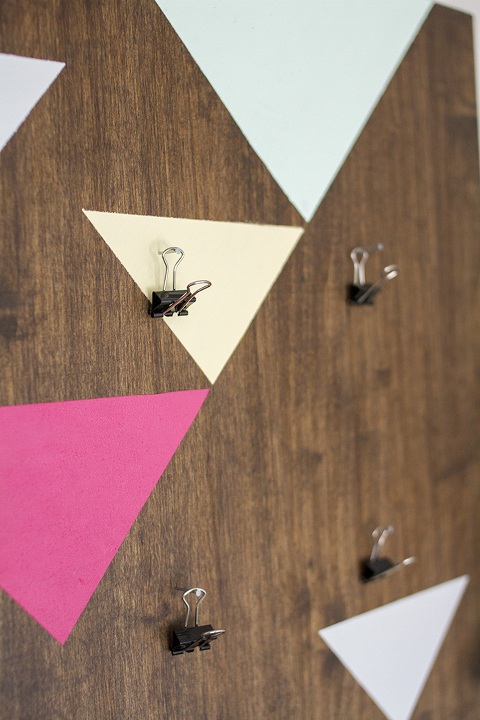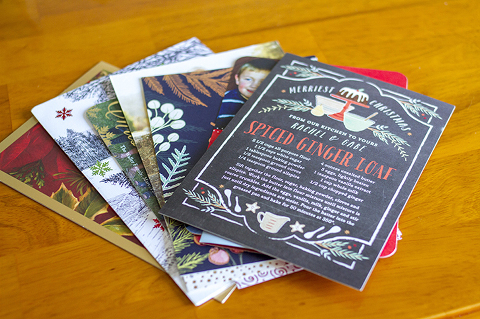 The pop of geometric color and that rich dark stain add even more life and vitality to those happy little cards (Rachel's Spiced Ginger Loaf card can be ordered here if you're interested). And the best part? I can easily repurpose this paper display for any holiday or any time of the year, just by switching out the cards or adding everyday photos to the clips instead. For now though, I'm thrilled to wish you and yours the very happiest of holidays and a wonderful start to your new year!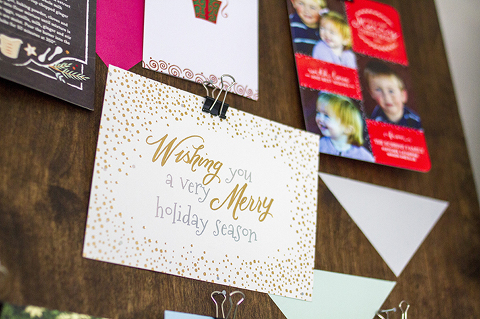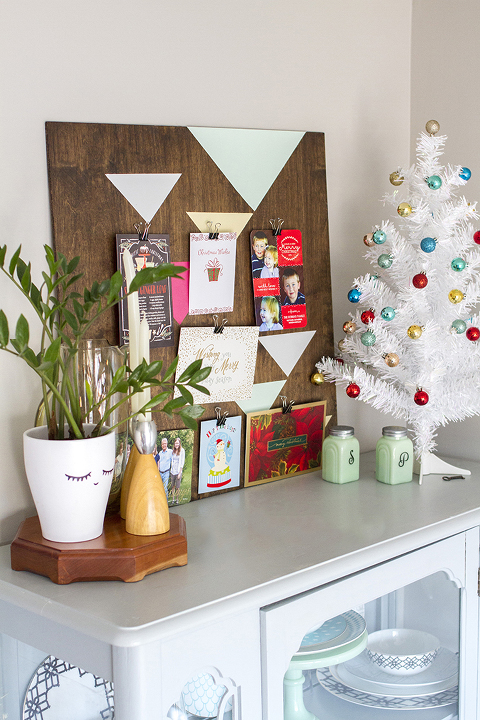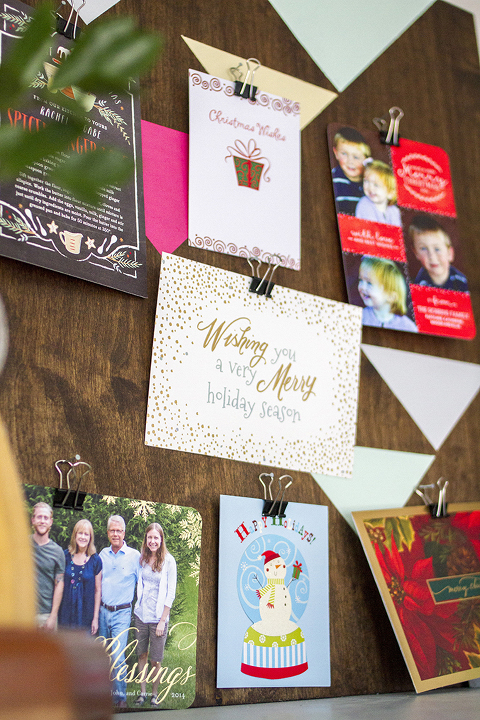 I am proud to be a 3M sponsored blogger, and, as part of my responsibilities, I get the opportunity to evaluate ScotchBlue™ Painter's Tape. Opinions are my own and additional products used in the project were selected by me.
Website | Facebook | Twitter | Pinterest