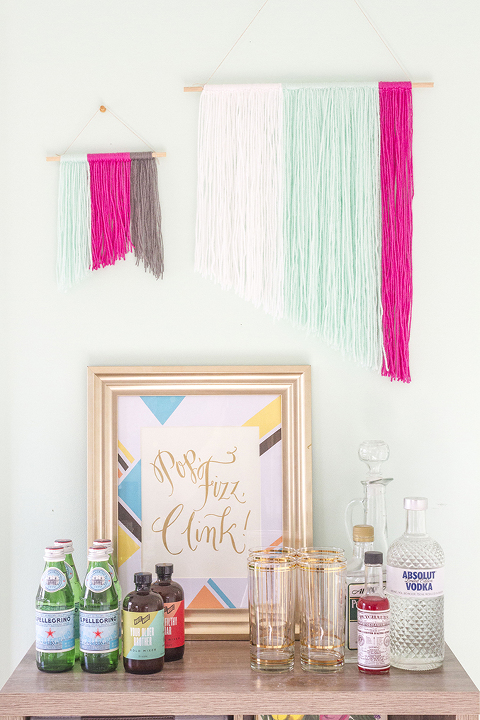 As you probably know by now if you've been reading for any length of time, I am a certified art hoarder. I have a stack three feet deep in our master closet of art just waiting to be rearranged throughout the house. In an effort to quit buying new art, I've set my sights on repurposing pieces that I already own to make them feel like new—and now not even my framing materials are safe from a little DIY action. Case in point, my newly painted geometric mat. The look is a cinch to snag in your own home, too! Here's how.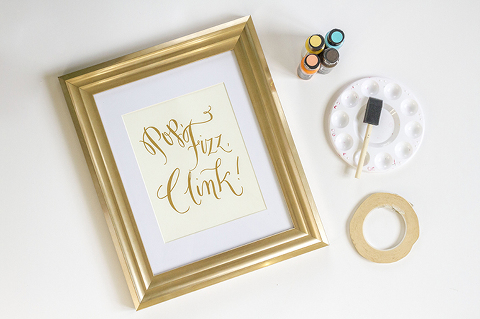 Cardboard mat
Foam paint brushes
Plastic paint tray
1/4 inch painter's tape (TIP: I purchased my roll from an auto parts company; it turns out that car painters use this type of masking tape all the time, whereas it's often scarce at craft stores!)
Begin by choosing your color scheme. I thought about hopping onto Pinterest and perusing my color palette board to jump start my creativity, but then I happened to glance down at my box of DecoArt Americana paint tubes and knew I needed to look no further so I decided to use plastic tube extrusion instead.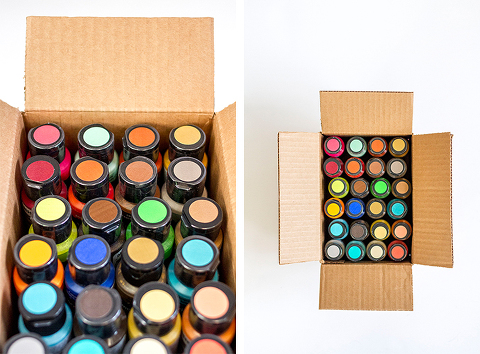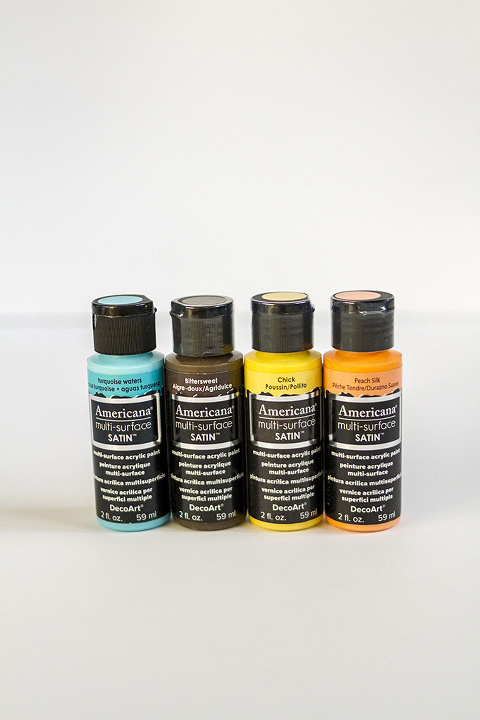 I simply decided on the first row that suited my taste and went to town squeezing dollops of the paint onto my plastic paint tray. In the end, I chose a row that included four colors: Turquoise Waters, Bittersweet, Chick and Peach Silk.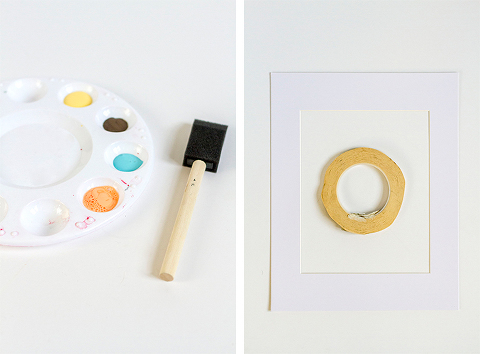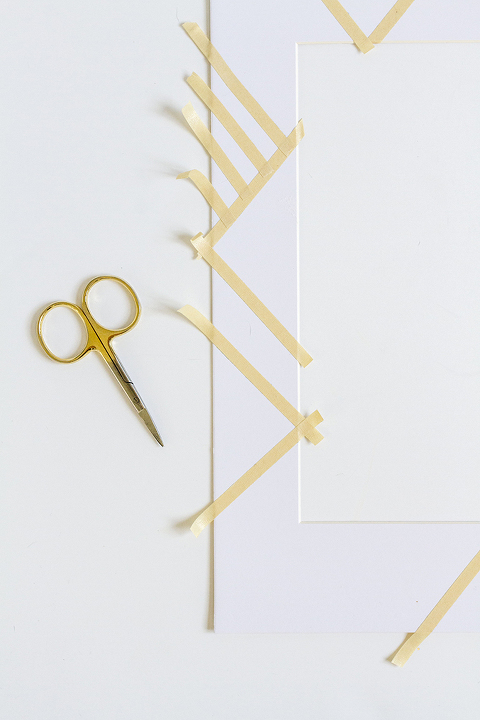 Next, I grabbed my roll of painter's tape and freehanded a pattern of triangles and stripes right onto the surface of the mat. Although you'll want to make sure that the tape is securely pressed on all sides to the mat, don't put your whole weight into it. My tape had the tendency of pulling up tiny sections of the cardboard mat at the final stage and although I caught it each time before it ruined the mat, I would suggest just lightly running your finger tip across your own tape to get it in place.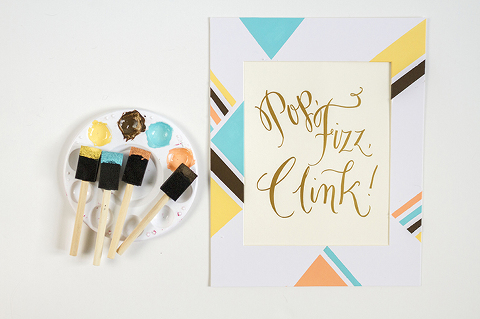 Then I took four foam paint brushes, dipped them one at a time into each of the four colors and painted out the taped off sections. Although I had intended to paint the entire mat with color, I realized about half way through that white is my friend, and that a little breathing room never hurt anyone. The best part? The color scheme and pattern are entirely up to you—just go with your gut!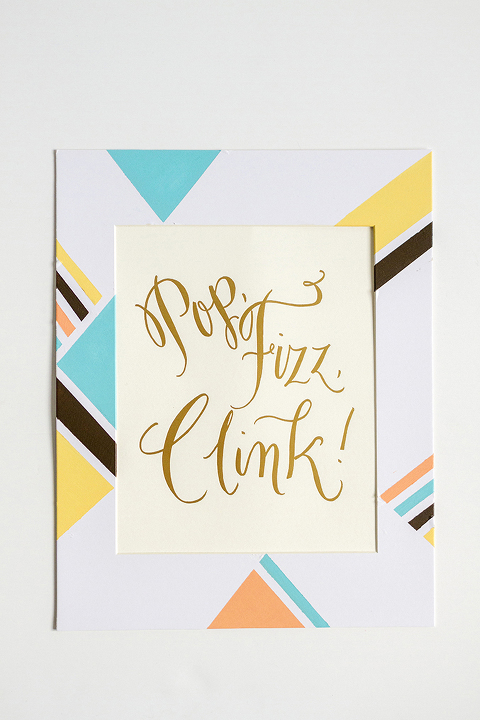 Finish by carefully (sloooowwwly!) removing and discarding the tape while the paint is still wet, and then allow the mat to fully dry before popping it back into the frame. Doesn't my Laura Hooper Calligraphy "Pop, Fizz, Clink!" print just sing surrounded by all of that color? I'm in love.