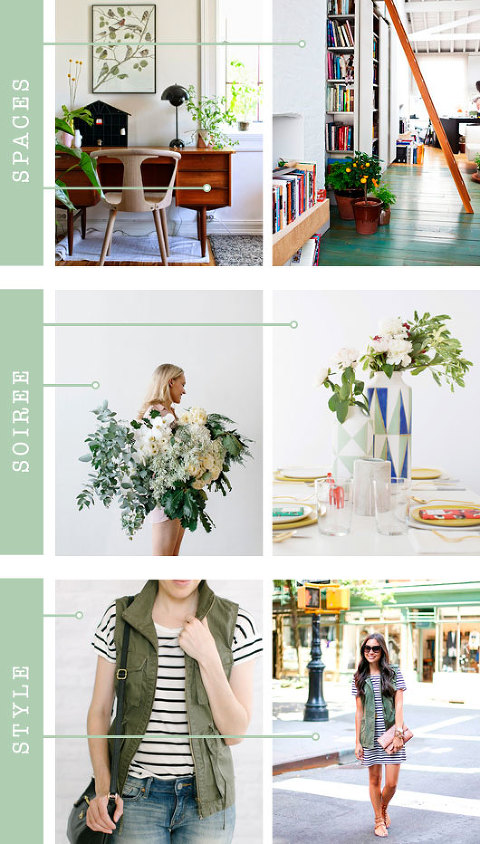 Spaces: With a Playful Mind | Design*Sponge
Soirée: Florals by Silva | Paper & Stitch
Style: Unfancy | With Love From Kat
Truth be told—and I know this may come as a surprise given my blog's name—I'm not a huge fan of the color green. It used to be my favorite, but I've since moved on to brighter (as opposed to greener) pastures. Think: yellow, minty blue. So it took me a little by surprise that I recently have been soaking up greenery in all forms. Maybe it's because we're in the dead of winter, but I'm loving the softness of a happy olive green. What about you?
Get more inspiration on Pinterest

P.S. Did you hear? I'm giving away a DIY Iron-On Pillow Cover craft box care of Darby Smart in honor of Valentine's Day! See the project and enter to win here. Oh, and in case you missed yesterday's bonus post, too, I partnered with Elisha Dudley and Megan Vaughan to put together an easy Valentine's Day floral arranging feature for Glitter Guide. Get the scoop and link right here.