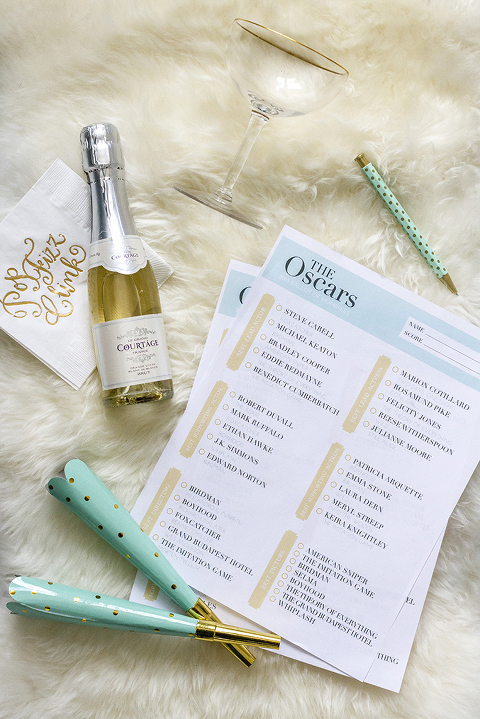 Have you seen any of this season's Oscar films? I'm not so fanatic that I see all of them, but I would definitely consider myself a buff and try to catch at least a few of them at the theater, usually with my sister. This year, we've seen The Imitation Game (stellar), The Theory of Everything (made me "ugly face" cry in the theater #embarrassing) and…Okay, so it turns out those are the only ones I've seen, but I'd vote for them if I could!
Who do you think will take home the big prizes? If you're hosting an at-home DIY Oscars viewing party, download the free printable ballot (with 12 included categories!) that I designed for Glitter Guide right here. Be sure to share your score with us by tagging @glitterguide and @dreamgreendiy come Sunday night.
P.S. If you haven't yet, you better get your name in the hat to win the Casetify smart phone case we're giving away. Contest ends tomorrow, and in case you're curious to know a little bit more about me, I sat down virtually with the Casetify team to talk all things Dream Green DIY and beyond. See the interview here!