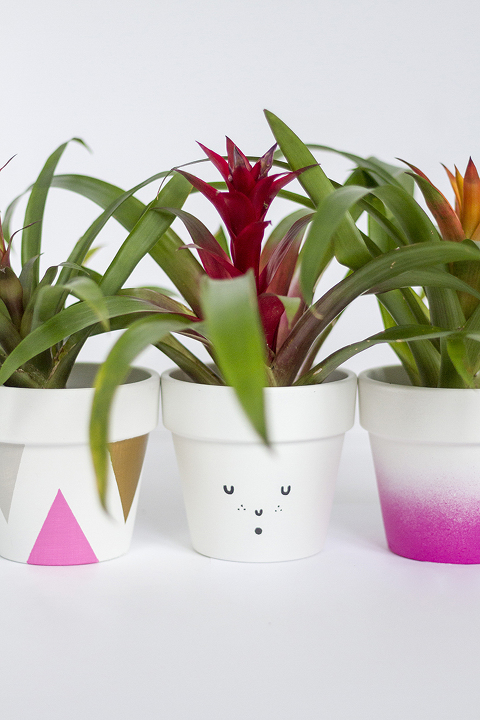 How fitting that today's post should go live on the first warm-ish day of the past month! Even though it's shaping up to be cloudy and rainy, those 63 blissful degrees will be welcomed through the open windows in my studio today. And all of this is so fitting because I'm preparing to welcome spring with a brand new DIY gardening project (black thumb, be gone!). Which of these three ways to decorate spring flower pots is your favorite? Catch the full rundown on eHow.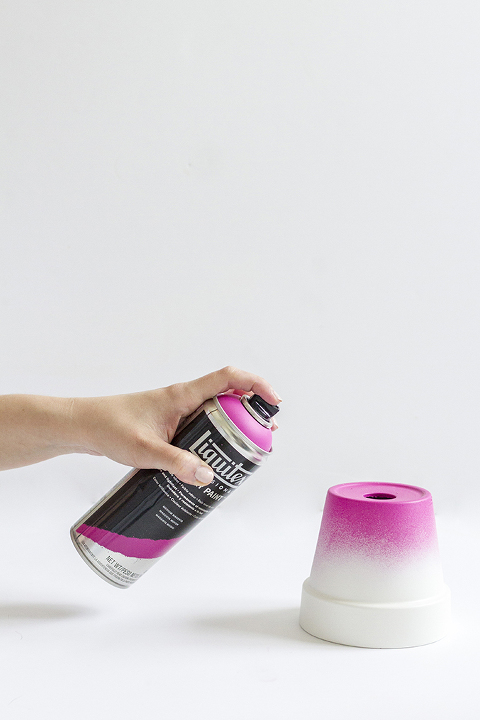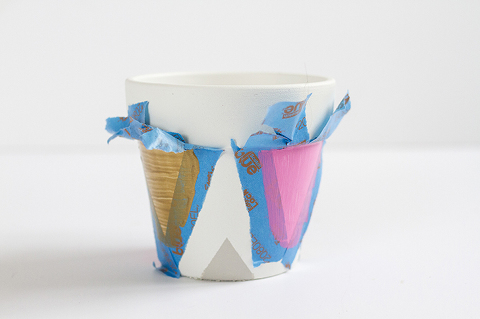 Oh, and a quick note: Thanks to the highly saturated inspiration out there in the creative world, the concepts behind these pots were developed in part thanks to the work of some super talented crafters—I won't even pretend to take full credit! Since the eHow platform doesn't offer me the opportunity to list inspiration sources, I wanted to make sure to do so here: the face pot expression came to life thanks to By Wilma, the geometric pattern was loosely interpreted from Plaid Online and the idea behind the hot pink ombre pot was based off of this project from The Crafted Life.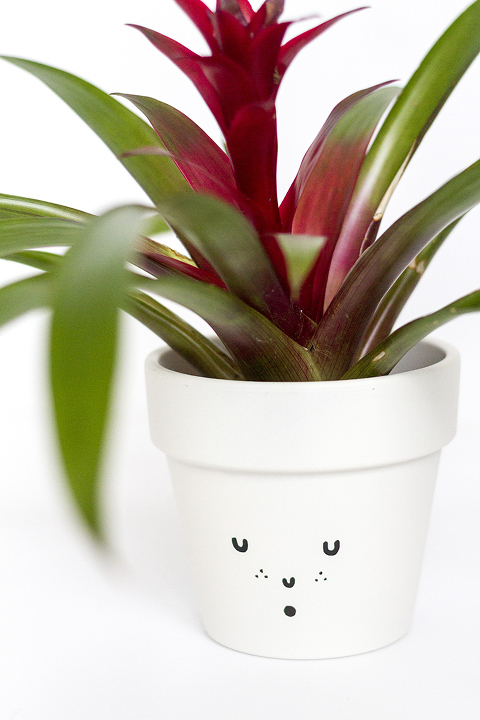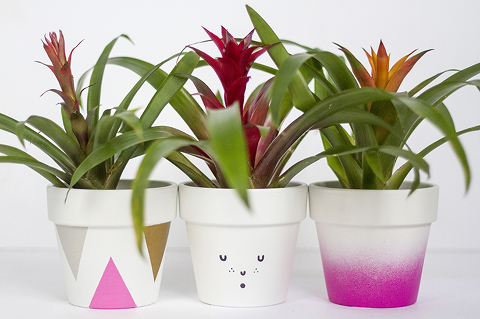 Again, for the full tutorial breakdown, hop over to eHow here. Do you think you'll try out one (or all!) of these designs this spring or summer? If you do, be sure to tag me and the original maker of the design so that we can "ohhhh" and "ahhhhh" over your creations.
P.S. Have you entered to win a copy of the new book, Homemakers, by Brit Moran (of Brit + Co fame)? Contest here.