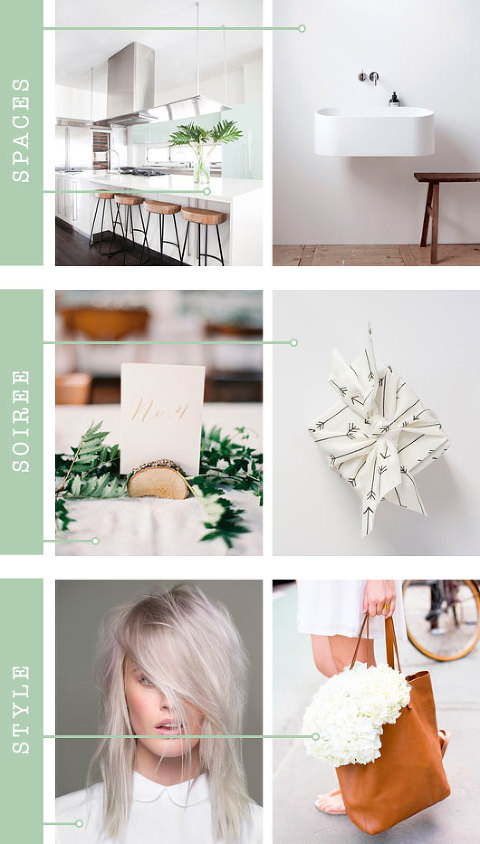 Spaces: Homepolish | Architonic
Soirée: Style Me Pretty | Dream Green DIY
Style: Wella Professionals | With Love From Kat
If I had to choose a favorite color right now, in this very moment, it would truly be a toss up between two hues: white and hot, hot pink. This morning, I'm feeling particularly restful and calm, so white won out the race over pink (although you'll see a tiny hint of that color in the style section, block one).
John and I are revisiting the idea of moving again after our For Sale By Owner attempt flopped, and I am just itching to paint every single room in our hypothetical new house the same bright white. No more mint, no more dark gray (at least on the walls)—no, I plan to go with a clean palette next time around. These inspiration images have me daydreaming of living in a sea of white rooms and dreamy neutral accessories punctuated, of course, by my signature love affair with extra bold color.
Get more inspiration on Pinterest
P.S. If you haven't yet, get your name in the hat for your chance to win a copy of Brit Moran's new book, Homemakers, which was released by the Brit + Co team this past Tuesday! Contest right here.