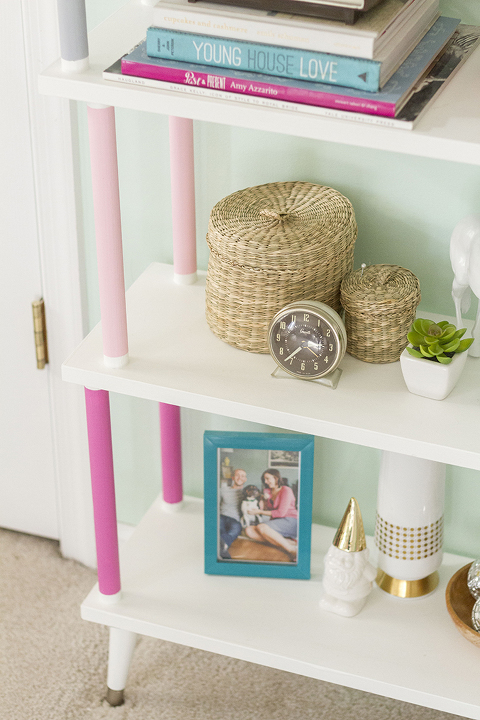 My focus lately, when it comes to the furniture in our home, has been on adding one-of-a-kind pieces to each room—either by way of a thrift store or by building it myself in my studio. This method isn't always the cheapest (especially if I take on the construction myself), but there's an incredible amount of satisfaction in knowing that the piece is mine, all mine, and that I won't necessarily see the exact same one pop up in 10,000 other homes.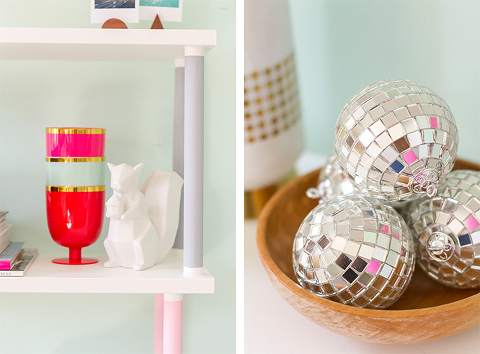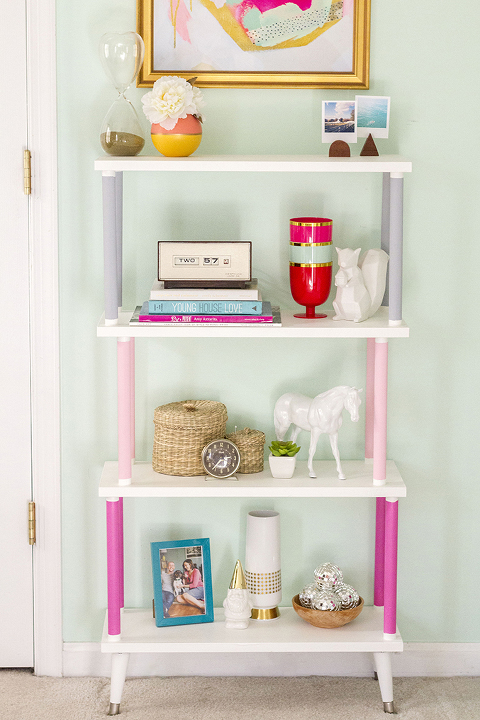 Take my DIY freestanding shelf for example. This asymmetrical, multi-colored beauty was built, first, in my dad's workshop with his help, and then it was finished with paint in my studio. The piece, oddly enough, was inspired by this mod shelving unit via Oeuf, although you probably wouldn't recognize that right off the bat. All I knew when I started was that I wanted off-centered shelf spacers and a unique mid-century vibe.
Did I achieve that? Well, all I can say is that it's perfect for me. Would you built one for yourself? Get the scoop and eight-step tutorial over on eHow.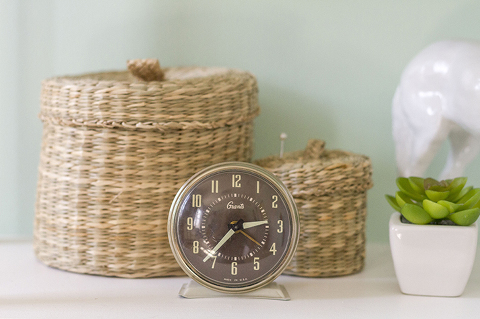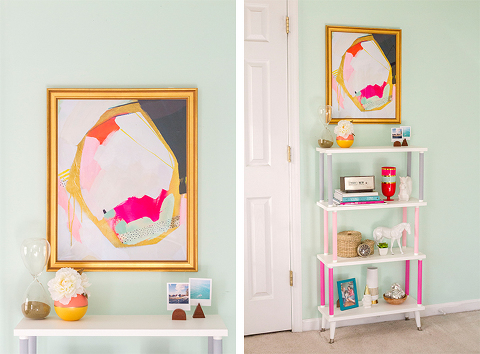 P.S. Today's the LAST DAY to enter to win your own copy of the new book, Homemakers, by Brit Moran, of Brit + Co! Get the contest details here.