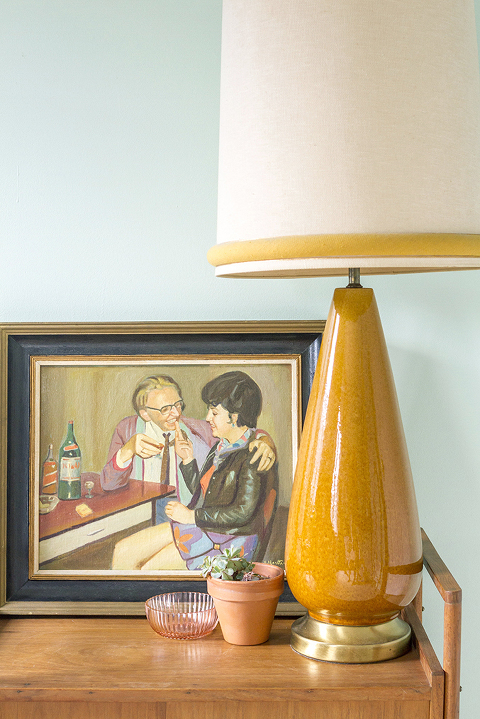 For those of you who don't already know, my little sister recently moved out of town to start a new life and job in Williamsburg, Virginia. Although we're all a little sad that she's no longer a 10-minute trek away, we're more than happy to make the 3-hour drive to Williamsburg (specifically, Colonial Williamsburg), because it just so happens to be a family favorite. Between the educational factor of the historic area and the outlet shopping within a stone's throw of Williamsburg's center, there's always so much to do. My personal favorite part though? The Williamsburg Antique Mall.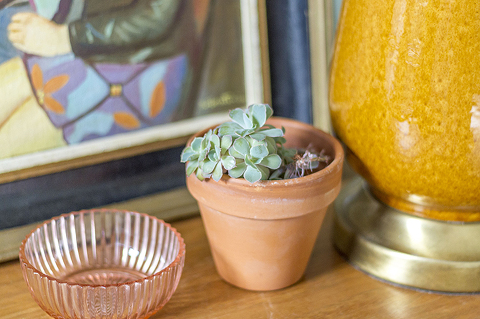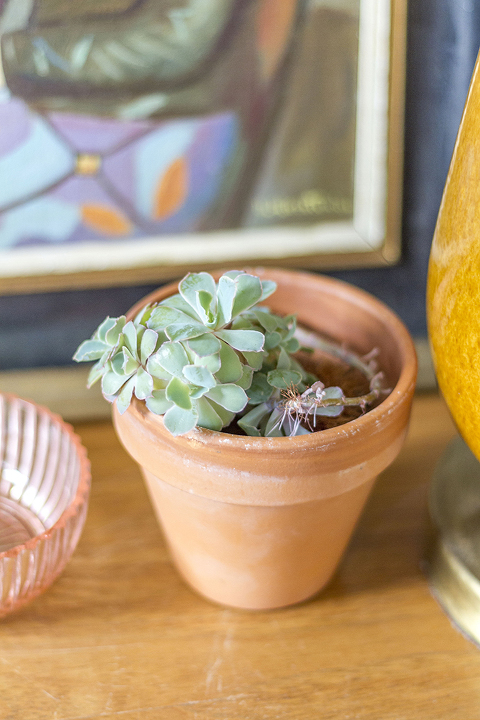 During our latest girls' weekend, my sister and I went, not once, but twice to this sprawling mecca of vintage treasures. A couple of quick stats for you: 400 dealers (many from out of state) and 45,000 square feet of booths and display cases. To say I was like a kid in a candy store would be a gross understatement. Within minutes, my sister and I had separated, each wandering our own way—her to check out the antique rugs and ultra-traditional side tables and dressers, and me to scout out the mid-century pieces.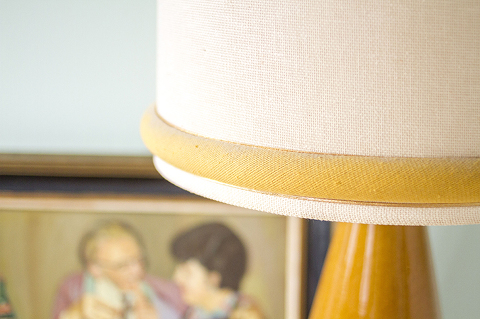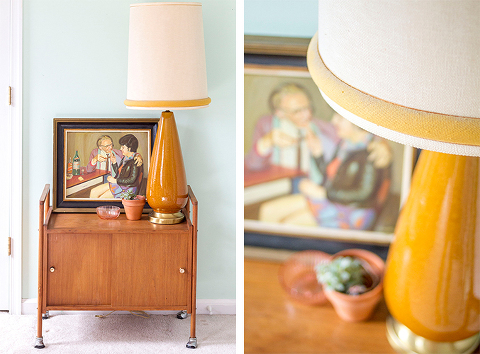 I had noticed the $25 lamp pictured above in our first trip to the mall, but passed, thinking that I didn't have anywhere to put it. The $48 rolling cart (also pictured above) was another piece that caught my eye, but alas, I didn't have anywhere to put it.
One thing I did end up getting that first trip was the painting. I fell in love with its retro colors and styling (that shade of violet is perfection!) and, at $60 for an original piece of framed art, I just couldn't leave it behind. The little succulent also came home with me that day, but happily didn't cost a cent—it was sitting at the check-out counter with a hand-wrtten sign that read, "I'm free! Take me home!" I did as directed.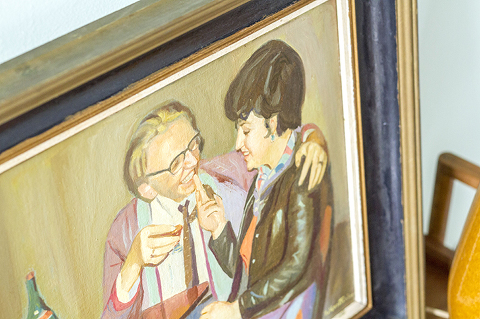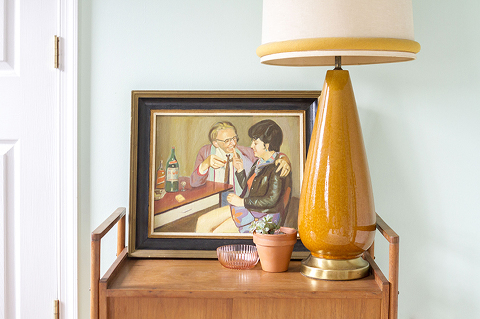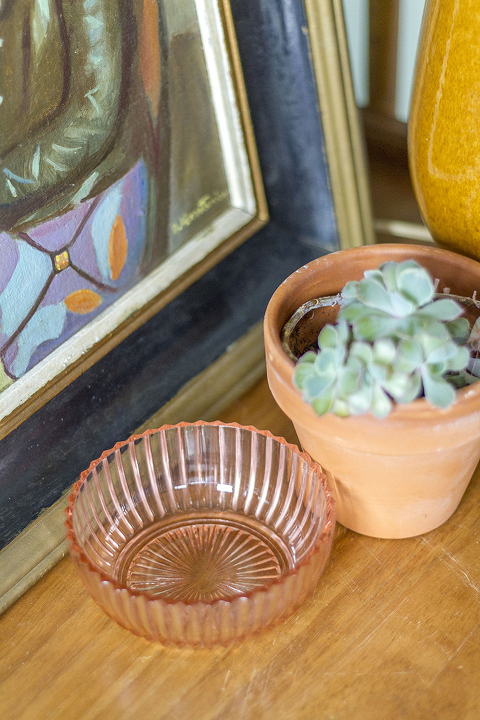 After taking the night to think about things, I did some mental rearranging and Craigslisting and came up with the perfect place to set both the rolling cart and lamp, so back to the mall we went the next morning. I bought the cart, the lamp and also the cute pink glass dish. I am an impulse purchaser, yes, but I am oh-so thankful for the trait now that I have everything home. My goal this year is to get rid of all of the Big Box items I have and to replace them with antique, vintage pieces all my own. I'd say we're off to a great start…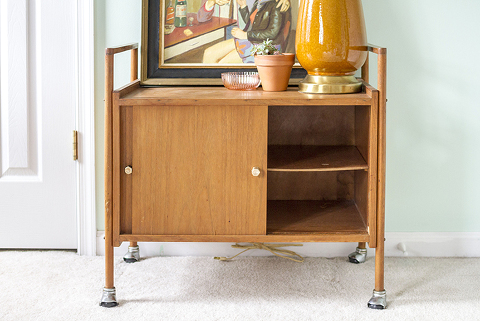 Have a happy Monday!
P.S. In case you didn't hear, you can now purchase Darby Smart craft boxes filled with everything you need to make two of my original DIY projects! Click through here to see which ones made the cut and for the 20% off discount code.