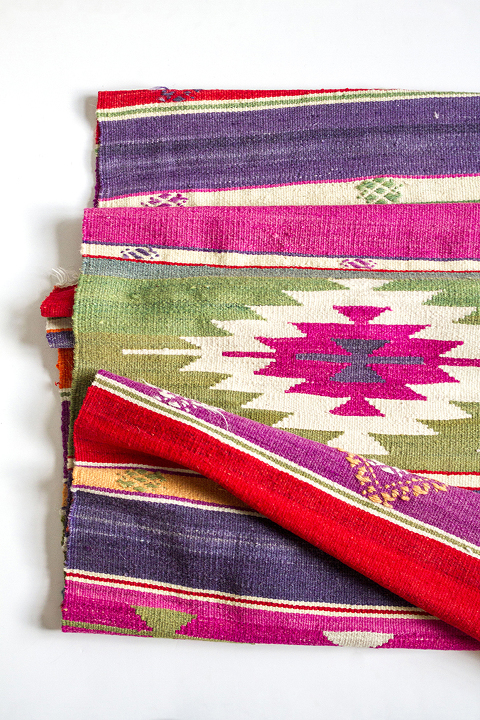 Let's talk design for a second. Truth be told, I don't think that I would ever call myself "eclectic." While my furnishings and accessories definitely tend to be a little over-the-top and "collected," I feel like they have a general sense of cohesion. I have a certain color palette that I like to stick to, and rarely throw in pops of red or random patterns.
Well, today I'm announcing that those tendencies have officially gone out the window. If only in the case of a certain new-to-us rug. It all started with an innocent search on eBay for "Kilim runners." I probably had seen a particularly delicious-looking rug in a room that someone like Emily Henderson had designed, and I had an extra moment to dig around for affordable options that I could add to our own home.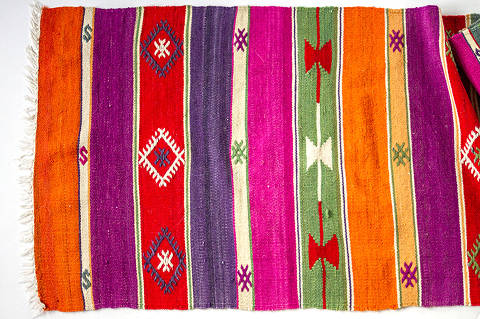 Again, the search wasn't all that serious since this type of eclectic pattern and design is a little outside my comfort zone, but I went ahead with my "play" search anyway. I never dreamed that I would ever find anything within my price range since Kilim rugs are so on-trend right now and not the common rug types seen anywhere, but I was pleasantly surprised to see that I definitely could snag one for cheap—by the way, to me, a "cheap rug" is anything under $100.
Here is the seller I ultimately worked with—a user called turkishkilim. My flat-weave, multicolored runner cost just under $100 and came to my door within a week. It was absolutely perfect. The colors! The pattern! I'm eclectic—who knew?!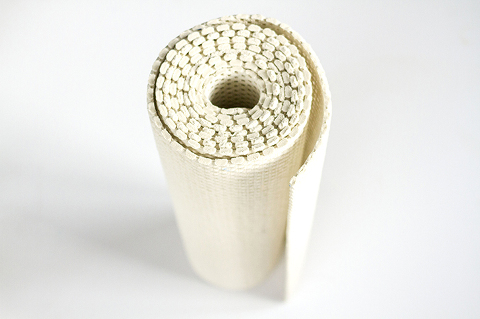 The last piece of the puzzle was to find the perfect rug pad. I got so slap-happy after receiving the rug, that I ran straight to the nearest hardware store for a $19 runner rug pad. To say it was a disaster would be an understatement. The rug ended up in our upstairs hallway (there are no windows up there, so thus, I could get no blog-worthy "after" photos…sorry!) and with three cats and one hound dog barreling over it multiple times throughout the day, the rug ended up in a tangled mass every 15 minutes.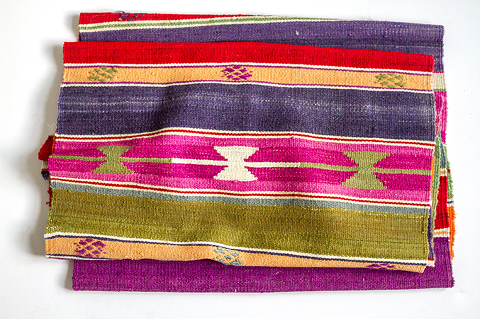 Enter Rug Pad USA. I had worked with the team before on another rug project, and knew that their products were top, TOP, TOP notch. Happily, they were more than willing to oblige and—truthfully, sponsored post aside—our new runner rug pad has been a dream. The rug hasn't moved one inch (not one inch) since I ditched the $19 pad and put our new Premium-lock/Eco-Cushion pad in place. Plus, the added cushion under-toe is just dreamy. Even John commented on it.
So there are two morals to this story: (1) eBay is an excellent place to find affordable Kilim rugs, and (2) buy the best rug pad you can—it will keep your rug in place and leave your toes (and sanity) feeling extra happy.