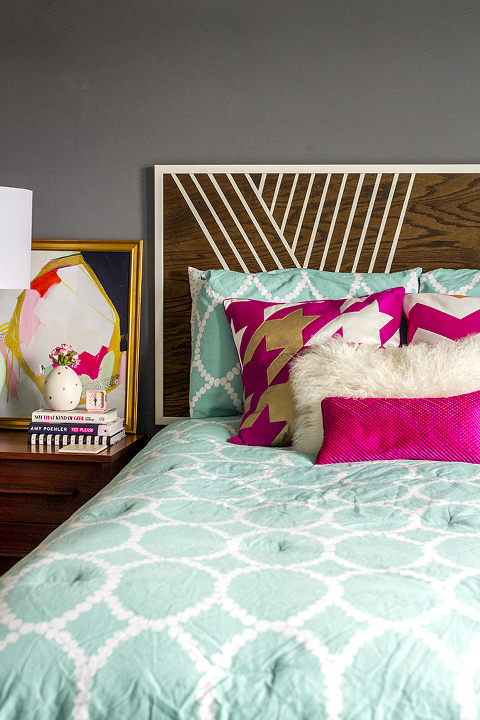 Boy, have I got a Tuesday treat for you! I recently teamed up with the folks behind David Bromstad's new home goods line, Grandin Road, and I think that the results may just offer you a touch of springtime inspiration. You see, John and I have been on a cleaning frenzy lately—we've scrubbed and polished the stove top and sink, we've vacuumed all three floors with our fancy new and super efficient vacuum. We spent 3 days reading canister vacuum reviews before buying it. We've wiped down baseboards and even Lysoled the door knobs.
We're feeling extra spick and span over here, so now I'm focusing a little attention on the decor. Since I'm trying to live a slightly more minimalist lifestyle as a DIY designer, I'm doing my best to take shortcuts as often as I can. So I came up with an ultra quick, two-step process to revamp our bedroom without having to break out a paint can and roller.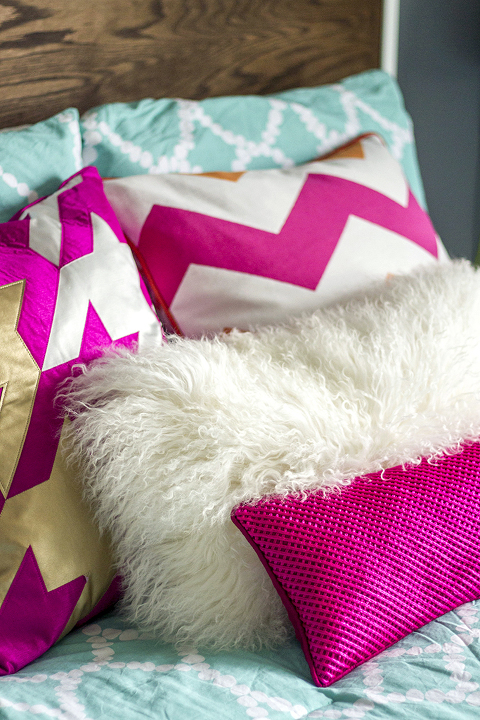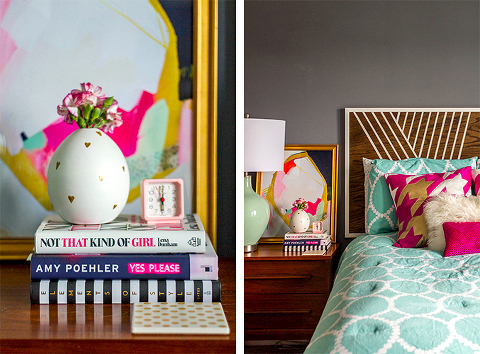 STEP ONE: Change out the art.
STEP TWO: Change out the pillows.
Yup! It's that easy! And to illustrate the before and after, I put together a little GIF. It's amazing how much of a difference I was able to achieve simply by switching out the artwork from the nightstand, and then adding in a pile of David Bromstad's super saturated Grandin Road throw pillows. The look took about five minutes to perfect (and that includes some obsessive compulsive pillow fluffing) and now the space feels more elegant and even a little vivacious—hellooooo fuschia.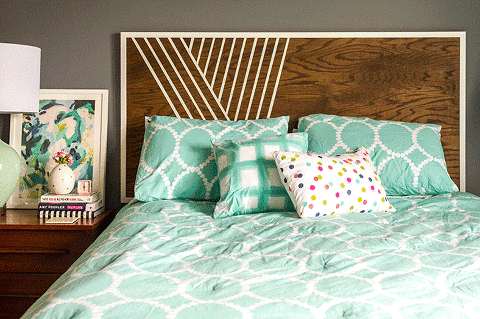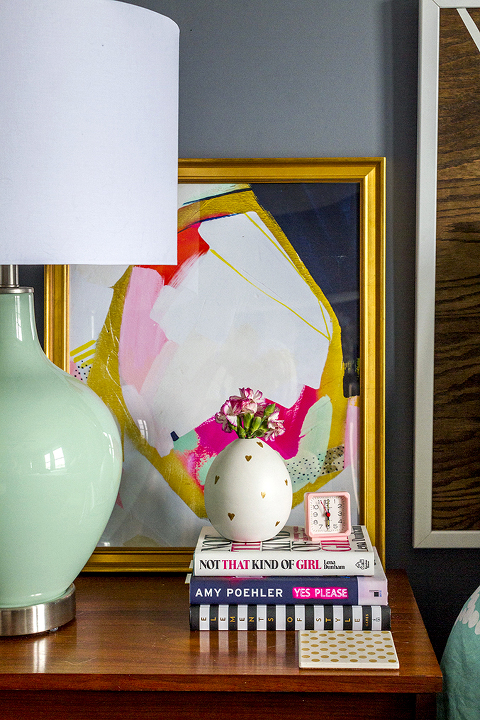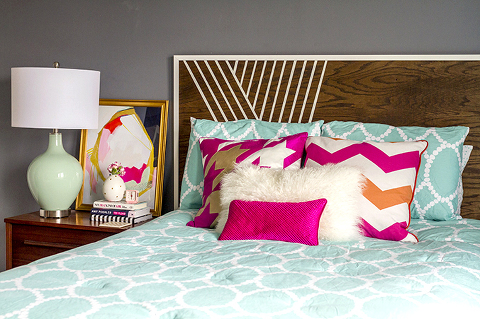 In case you're just as obsessed with David's pillow collection, I've got some exciting news. The Grandin Road team is offering one DGD reader their very own set to style for spring—you'll get the Reversible Oversized Chevron Pillow, Oversized Houndstooth Pillow, Dimensional Square Lumbar Pillow, Medina Laser Cut Pillow, Mongolian Lamb Fur Lumbar Pillow and the Woven Silk Cord Lumbar Pillow.
Simply use the Raffelcopter widget at the end of this post to enter—you have six chances to win and the contest ends 4/7 at midnight. Good luck!