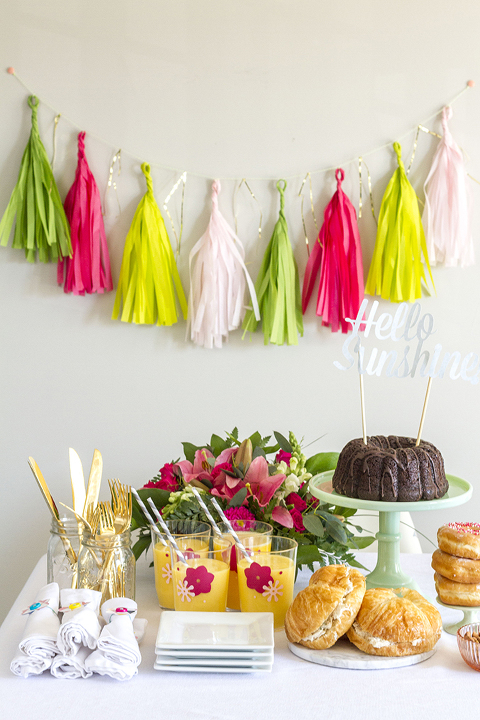 I'm not exactly sure why, but I've just been so happy ever since I woke up on Wednesday—I'm loving it! I think it has a little something to do with the fact that 70-degree temperatures are finally filling up the 10-day forecast on my Weather app, but it also may have to do with the official kick off of my birthday month—or it could just be that it's spring in general. Whatever the case, I'm feeling festive, and what better way to celebrate that welcome dose of joy than with a springtime luncheon decked out for Glitter Guide?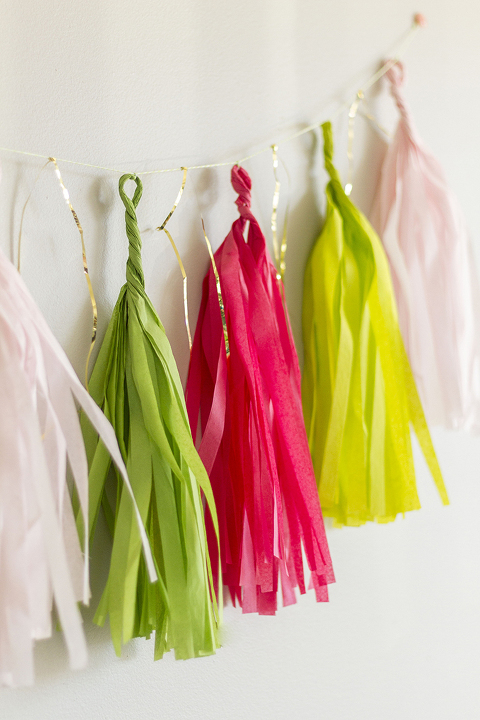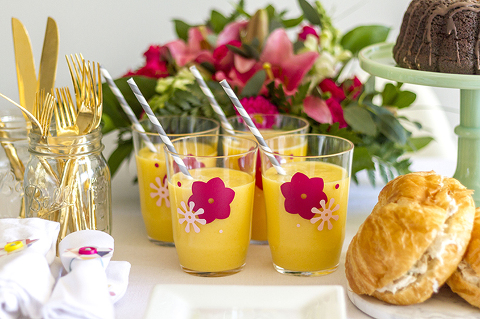 This mini soiree was put together with the help of my Cricut Explore Air, and thank goodness for that because otherwise, if I had made everything by hand, it would have taken me eons to set this spread up. With the machine, I was able to craft DIY vinyl embellishments for my party cups, simple crafted napkin rings from cut paper, yarn and buttons and I also was able to finish off our pound cake with an easy "Hello Sunshine!" cake topper.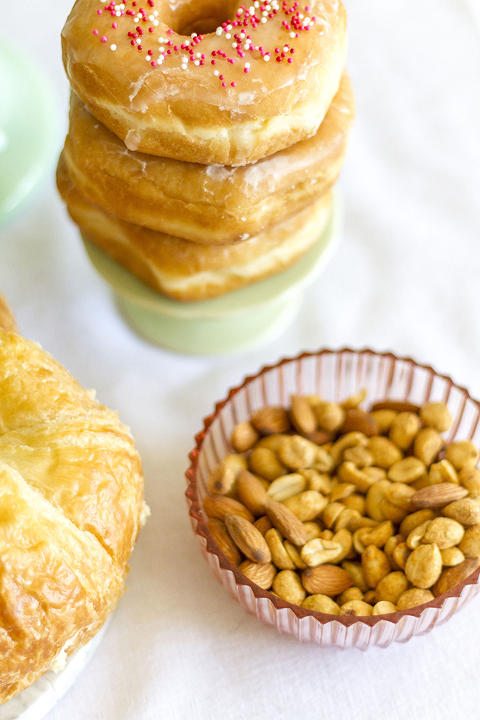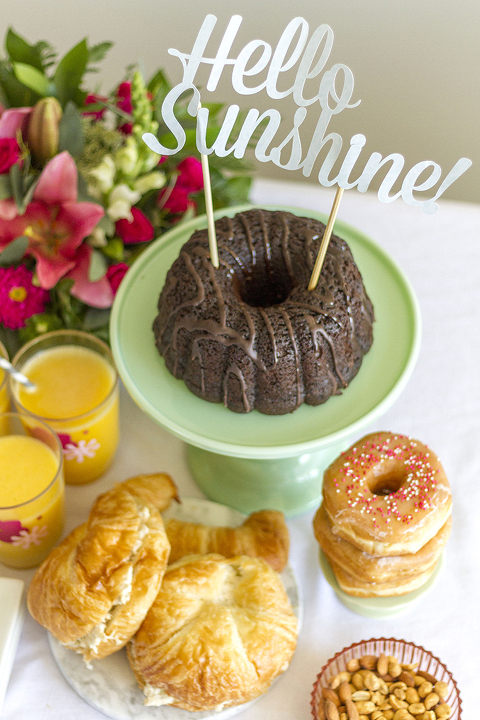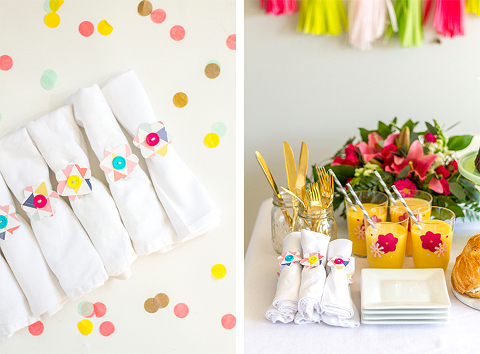 For the run down on supplies and steps for each of the three projects, click through to Glitter Guide now! But before you go, here are a handful of my favorite snaps from the photoshoot that we didn't end up putting in the feature on GG.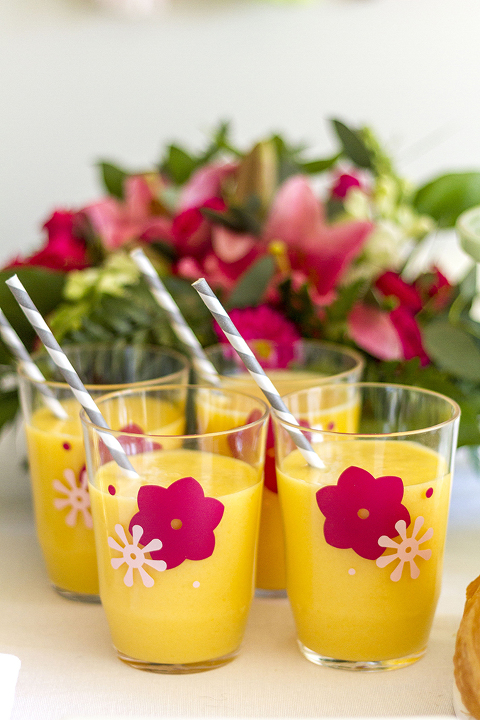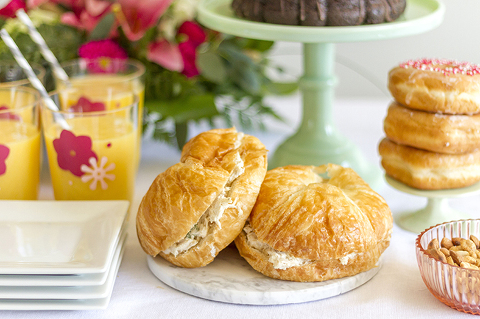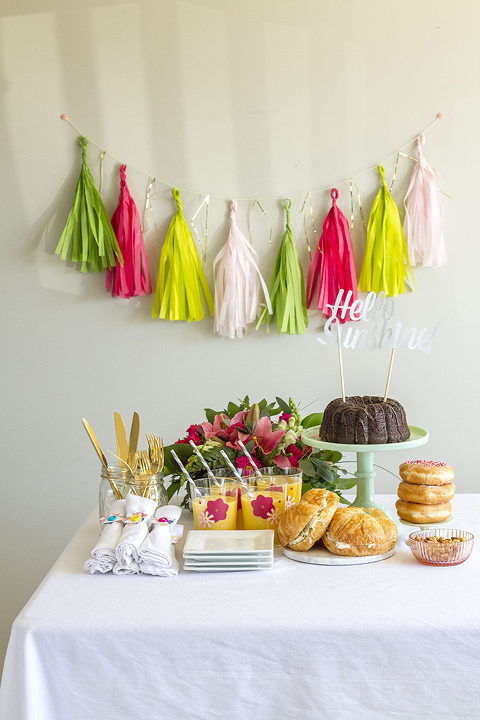 One tip that I wanted to mention was that this mini buffet took me just 20 minutes to put together thanks to the "party pantry" that I've curated over the years. I keep one cabinet in our kitchen stocked with things like white linen napkins, white appetizer plates, cake stands and striped straws. I even stock it with an assortment of plastic party cups so that I can just grab those and go, too. It has made my life as a hostess so much easier!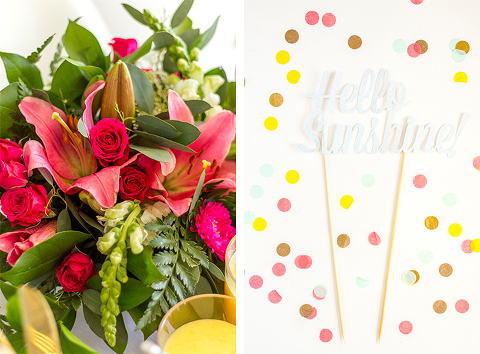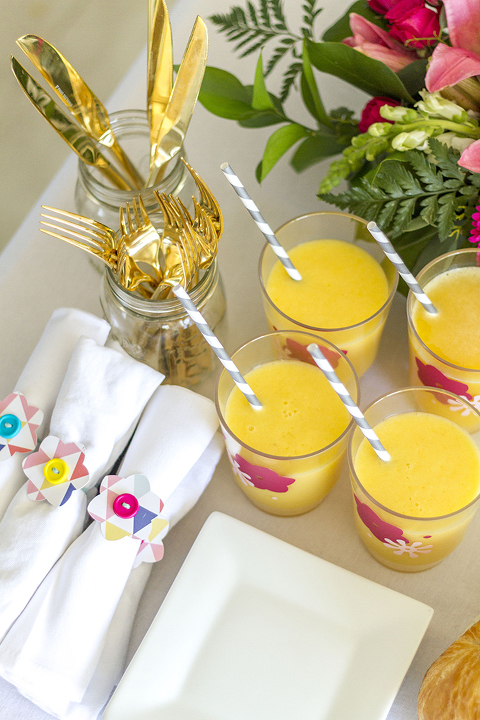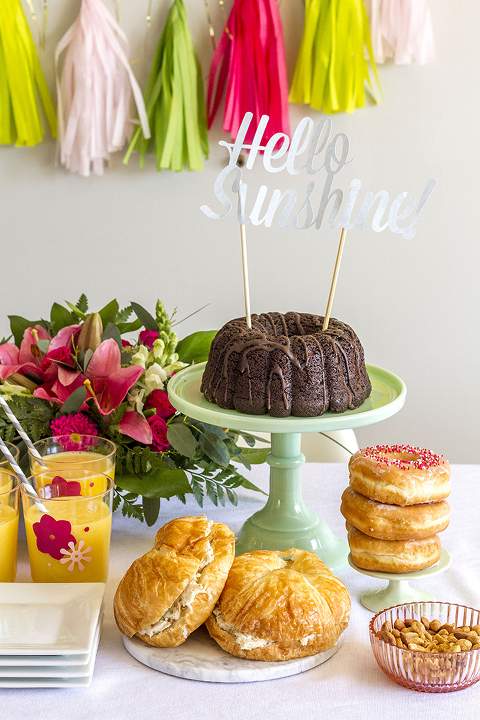 For more about this party, click over to Glitter Guide, and to learn more about the Cricut Explore Air (which is finally completely wireless!), hop through to the Cricut site here.
P.S. Have you entered yet? David Bromstad and I are giving away a set of his Grandin Road throw pillows, and you can enter the contest right here.