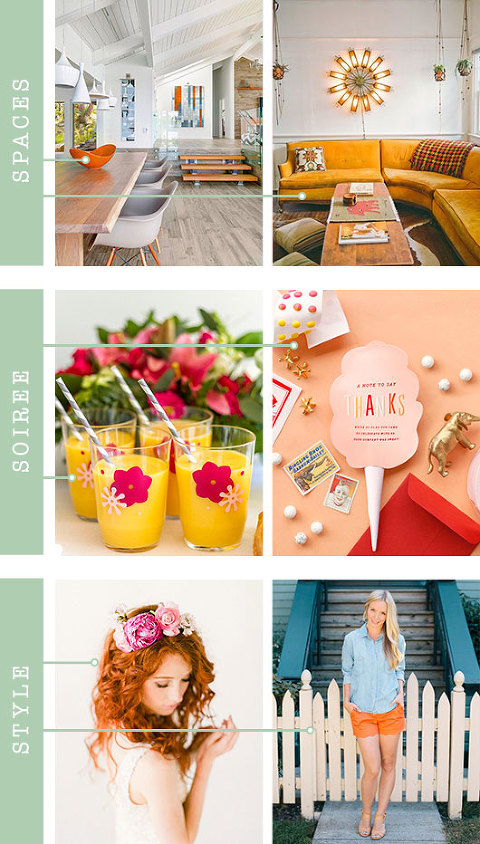 Spaces: One Kind Design | Design*Sponge (photo: Nancy Neil)
Soirée: Glitter Guide (photo: moi) | Minted
Style: Waiting On Martha | The Everygirl
Like much of the world, I've been binging hard core on Mad Men as of late. It's probably partially to do with the fact that the final season just kicked off, but I think the main reason is just my general obsession with all things mid-century (and I do mean allllllllllllll the things). Just the other day, we had to call in the cable guy to fix our television box and right after he walked through the front door into our living room, he stopped, looked around and remarked "It's like a 70's den in here. I like it." My giddy reaction to the fact that he noticed was probably a little too overzealous for both his and my Tuesday afternoon.
Anyway, I can't get enough of Mad Men, and one thing I've really picked up on this time around is the abundance of orange and shades of tangerine in décor, parties and fashion. I'm more than willing to hop on board with this fresh color scheme and guarantee that you'll be seeing it more and more in our home. Who's with me??
(Get more inspiration on Pinterest)