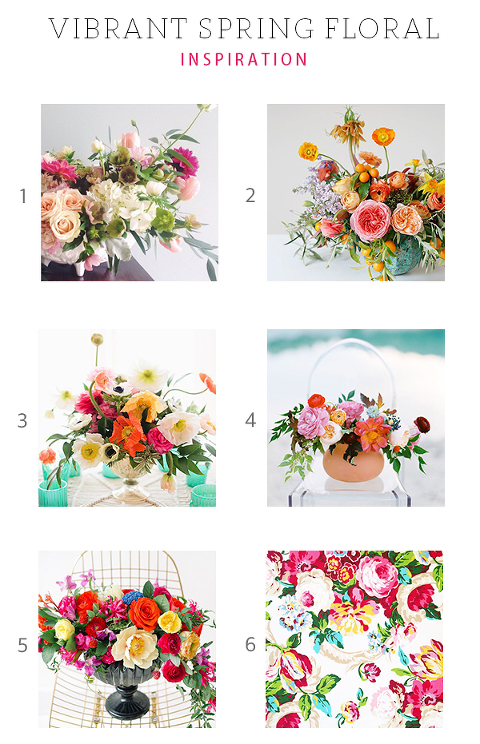 1: Petal Flower Co. // 2: sfgirlbybay // 3: 100 Layer Cake
4: Style Me Pretty // 5: 100 Layer Cake // 6: Dream Green DIY
Happy Monday! I thought it would be fun to start the week off with a bang—or at least with some pretty inspiration care of Mother Nature, herself. I am gearing up for a big outdoor styled shoot on Thursday inspired by the fabric shown in block six above. I've been obsessing over bright, bright pops of fuchsia, yellow and green, so this print had my heart singing at first sight. You can see a sneak peek of what I ended up doing with it right here, and be sure to follow along on Instagram and Snapchat (@dreamgreendiy) for a couple of bonus looks into the shoot as it happens on Thursday.
Do you have a favorite arrangement above? I am working with a local photographer on a centerpiece for the tablescape, and these are all of the inspiration images that I sent her. I'm sure you can get a sense of my love for super saturated colors from these images, which were snagged from some of my favorite design and party blogs. I can't wait to see how all of these little details come together on Thursday…Stay tuned!
See more floral inspiration on Pinterest