Happy Thursday! My name is Rachel and I run The Crafted Life, a DIY blog that focuses on easy and accessible projects. While Carrie is enjoying her vacation (color me jealous), I thought I'd share an easy way for you to make over those boring house planters. The best part about this DIY Painted Planter project? You will also most likely have everything you need on hand right now. Bada-bing, let's do this!

Planter
Brush
Eraser (to be used as your stamp)
OPTIONAL: Sealer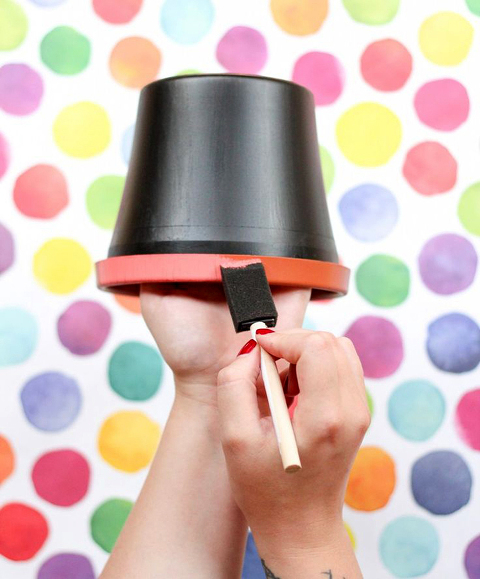 Apply paint to the base of your planter. You may have to wait for it to dry before making touch-ups. When you paint the lip of your planter, be sure to paint the inside as well since it will be visible after you pot your plant.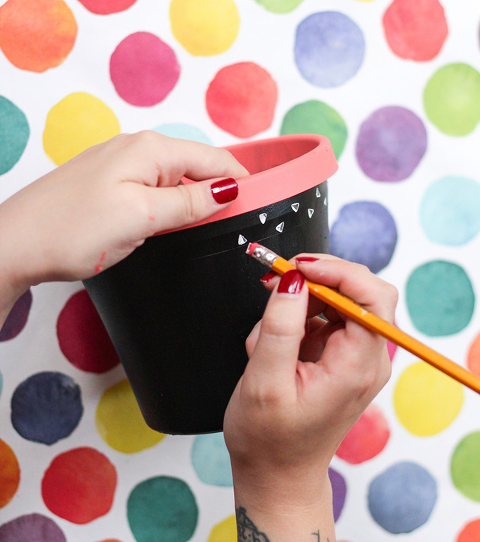 For my decoration, I reused the stamp from my geometric cement planter project. This step really takes a while, so brace yourself! Seal when finished—Mod Podge works well for this. SIDE NOTE: Color dipped photos make an excellent backdrop!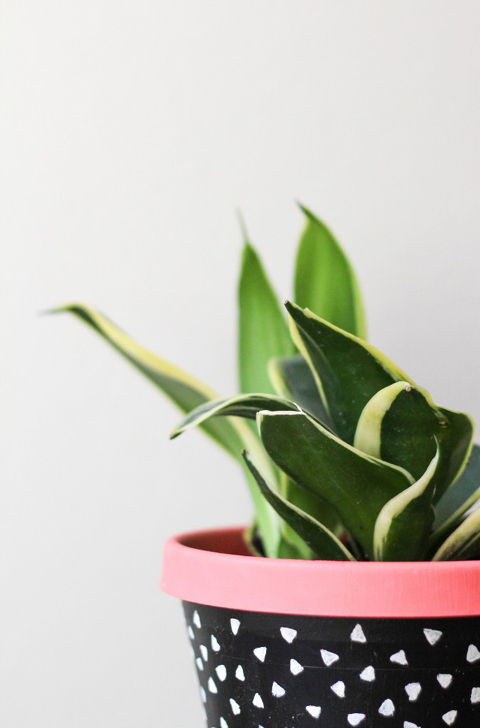 For more of Rachel's DIY crafts and projects, click through to The Crafted Life.
(project originally published on The Crafted Life)