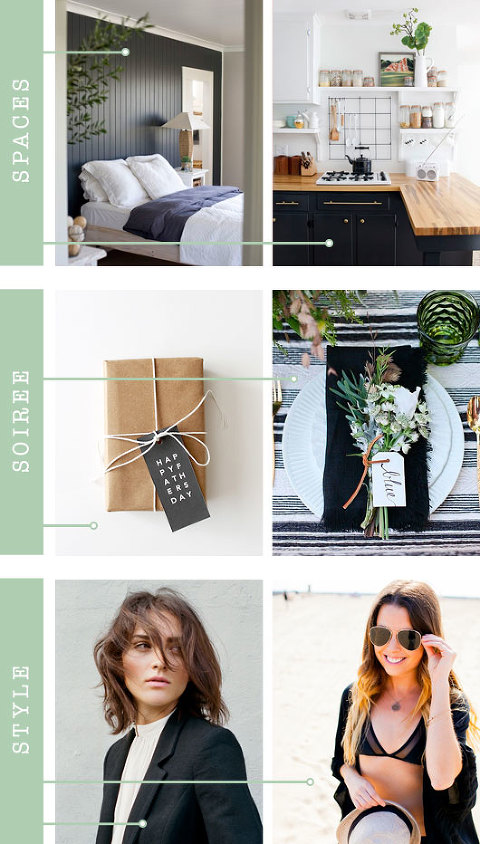 Spaces: The Generalist | A Beautiful Mess
Soirée: Almost Makes Perfect | Claiborne & Lime
Style: Brian W. Ferry Photography | Glitter Guide (Photo by Ariane Moshayedi)
It's been a while since I ran my normal Thursday Spaces + Soirée + Style feature, which really just means that I am working too hard and have too much original content that takes precedence. So I'm offering myself a tiny breather this morning to focus on a few administrative things (ahh, the joys of being a freelancer), and in the meantime wanted to share a little bit of monochromatic color inspiration with you. Although I rarely use black in the décor of our home, there is something undeniably beautiful about it. Here are some of my favorite ways to put it to good, balanced use from my time trolling through Pinterest. What's your favorite way to incorporate the color black into your homes, parties and wardrobes? I'm all ears.
Get more inspiration on Pinterest