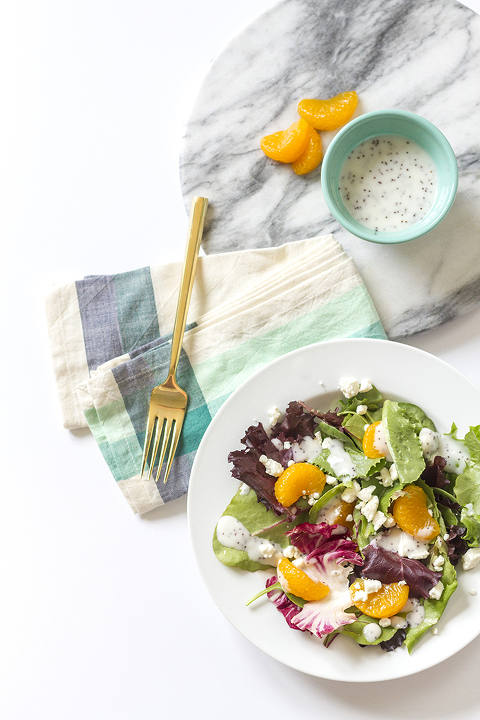 Creatively, I have been more than a little infatuated with food styling and photography behind the scenes (as evidenced by the overabundance of food and cocktail images on my Picture This Pinterest board). The only problem with this is that I'm not much of a cook! I'd much rather pop a frozen pizza in the oven or top the stove with a pot of Kraft mac and cheese than spend 30 minutes chopping, dicing and sautéing. Happily, the only way to practice my food styling skills is to suck it up and get creative in the kitchen, which means that I'm challenging myself to come up with recipes that are both pretty and FAST. Like, really fast.
The first in a new line of recipes coming your way? My 10-minute Mandarin Orange Poppy Seed Summer Salad. I have always been a big fan of fruity salads, especially during the summer months, and this one fits all of my must-haves: sweet flavor, a bit of crunch and bold hits of color. To get the breakdown, hop over to my friend Rachel's blog, The Crafted Life. Got a favorite summer salad of your own? Do tell in the comments, either here or over on The Crafted Life!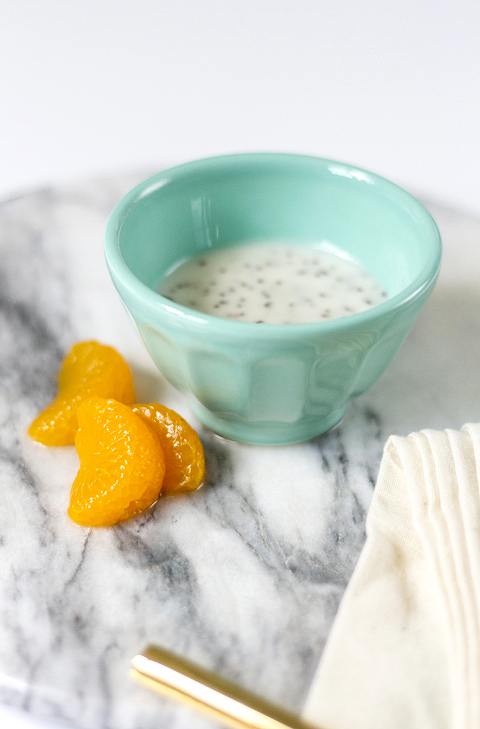 P.S. Don't forget to enter to win a HUGE piece of art from Minted! We're giving away a large scale print of your choice.