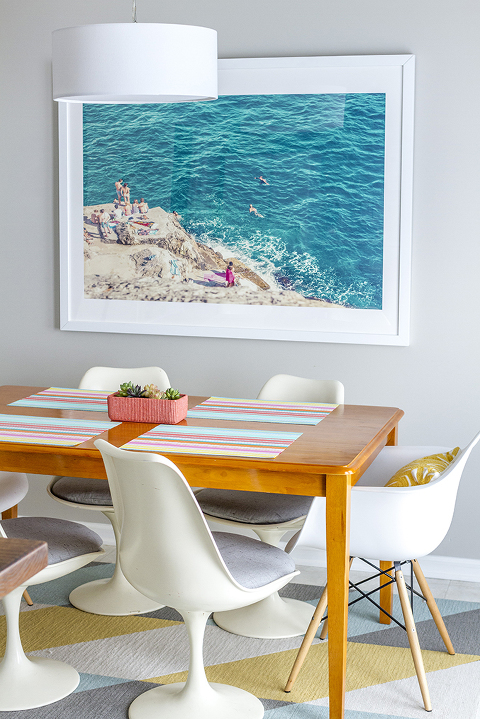 Chances are good that you've noticed the recent trend towards large scale art. But how do you bring the look home in your own space? Sometimes it can be a little tricky to make it work—especially if you live in a small space, like us—but there are a couple of things you can do to nail the large scale art trend. We recently added a giant beach landscape (care of Minted) to our dining room, and although we had to do a couple of things to make the room feel cohesive, we now couldn't be more in love. Read on for my real-life suggestions!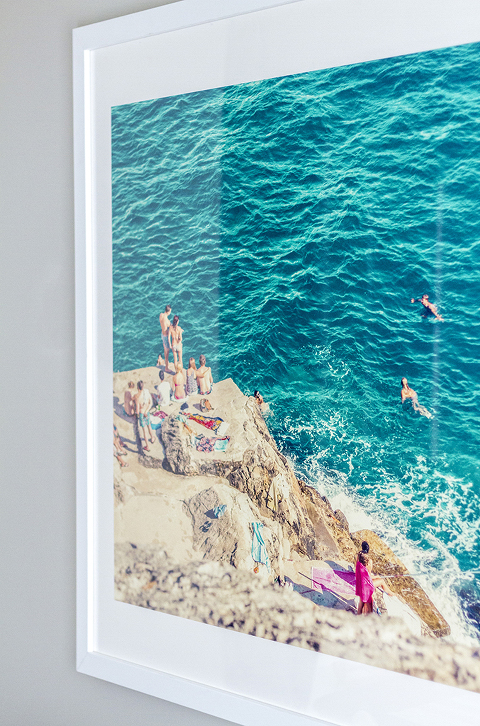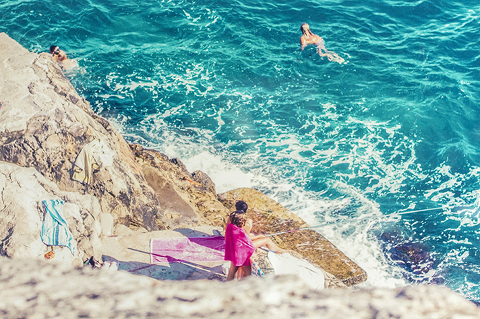 The print we chose is a limited edition photograph by Alexandra Nazari, and is called "Seaside." We loved the slightly vintage tone of the image, and, of course, fell madly in love with the rush of saturated color. The subject matter is kind of intoxicating, too. Since adding the piece to our dining room just behind the table, John and I have spent our meals speculating about the people lounging on the rocks and have come up with all sorts of stories about their lives.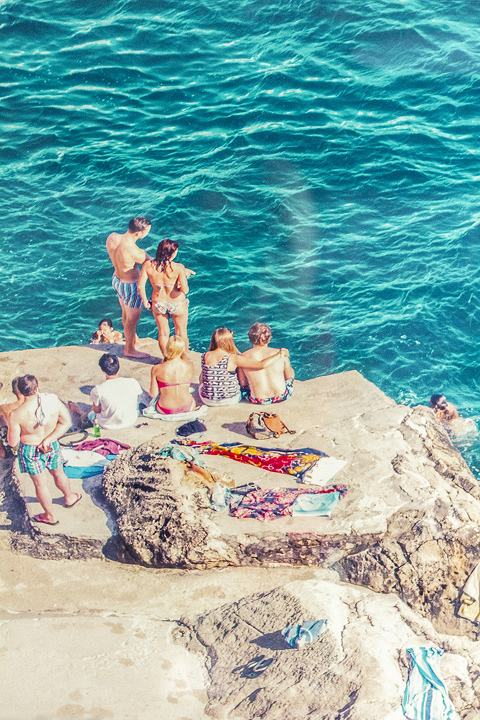 How To Incorporate Large Scale Art At Home
The keyword here is "scale." Because large format art is just that—large—it takes the right space and furniture collection to make it work. Our dining room is tiny, but by taking down all of the rest of the art in the room and hanging our new print on a clean, neutral gray wall, it works.
The piece we chose suits the width of our table just perfectly (it's almost the exact same width), making it feel intentional and not forced. Avoid hanging your large scale art over a piece of furniture that is much smaller than the artwork, or else it might end up looking disproportionate.
If the subject matter of your artwork is pretty vibrant in color and subject matter, consider toning down the accessories and furnishings in the rest of the room. I switched out the placemats and centerpiece on our dining room table for a collection of mats that pulled the summer color palette right from the painting, and added a super simple succulent arrangement that adds texture without overwhelming the room.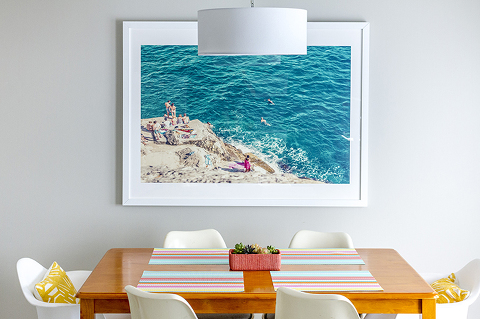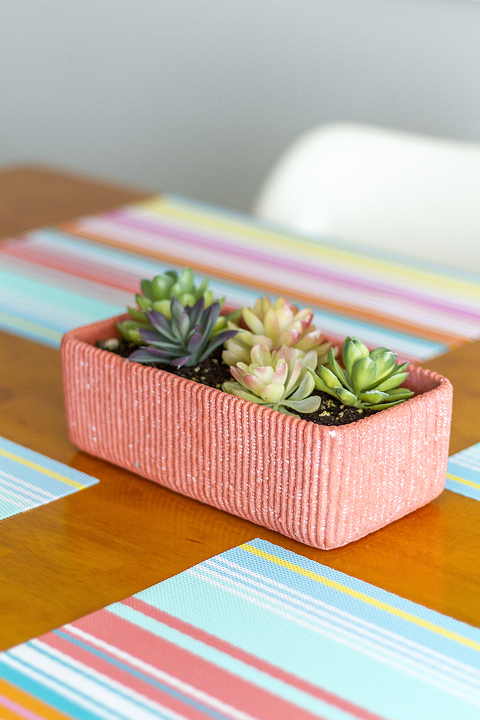 dining room table // placemats // succulent planter // chandelier // Minted artwork
dining room end chairs (the swivel chairs are vintage; similar found here)
By keeping everything balanced in terms of both size and color, our dining room finally feels ready to entertain. Not to mention, it's now the perfect ode to this fabulous season of sun and relaxation. I think we'll be enjoying this peek into summer all year long—especially in the chilly winter months.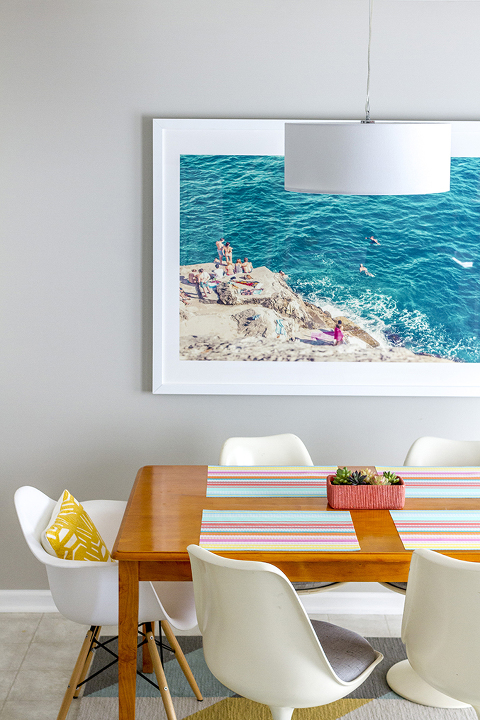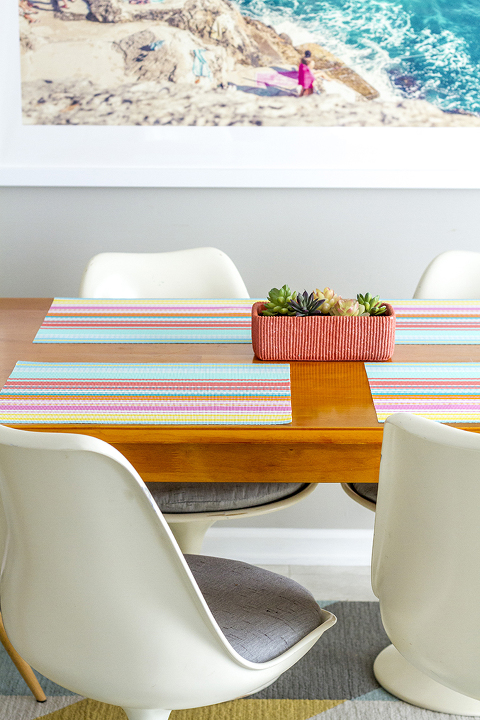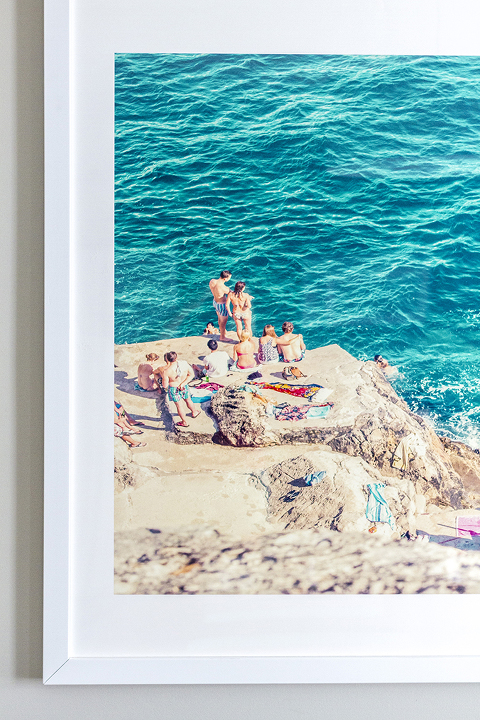 Want to try this trend out in your home? Minted is offering one Dream Green DIY reader their own 40×54" art print of choice with shipping—a $400+ value! Enter by using the Rafflecopter widget below. Contest ends next Sunday at midnight, so get to clicking and good luck.