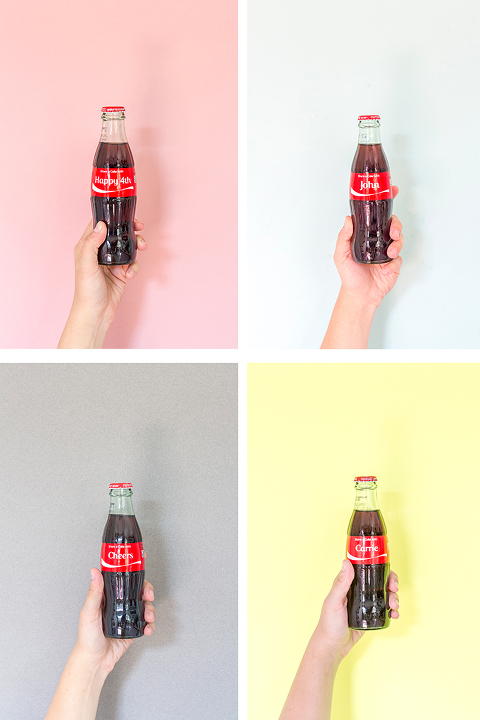 It's a toss up whether it's because of my job as a blogger or my love for all things crafty, but it seems that I am always looking for ways to mix up my party planning process. Sure, I love the fact that I have slowly, over the years, built up a cabinet full of entertaining supplies that I can grab and use at a moment's notice, but every now and then I like to add something new to the scene—something to freshen the pieces that I use over and over again. And, of course, I love to add the DIY element, too!
This Fourth of July, I set out to come up with a way to really wow the guests at our mini celebration. Since those "guests" happen to be just my husband, sister and a couple of dogs this year, I didn't have to go too far out of my comfort zone. Instead, I simply turned to one of the most iconic brands of all time (and even more so now thanks to a certain Mad Men finale): Coca-Cola.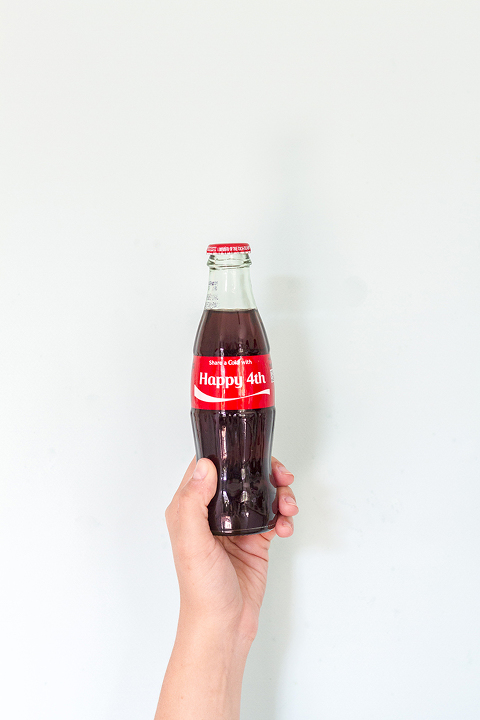 If you haven't heard, Coke has reprised their fun Share A Coke campaign, which kicked off for the first time last season. This year, the fun and creative possibilities are pretty much limitless though, because—get this—you can actually DIY your very own custom bottles! I had a blast coming up with ideas for names and words to add to my Coke bottles.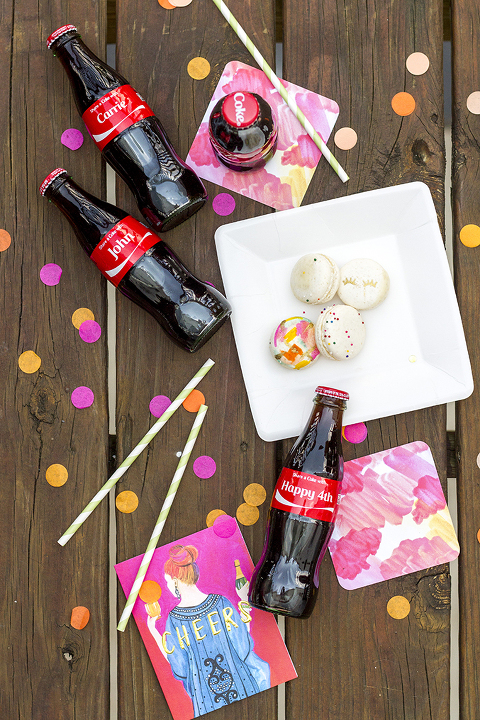 To do so on your own, just hop over to the Share A Coke site, type in your name and click to see if it's available. If the name or word is in the Share A Coke system, you can add the bottle to your cart right then and there. If not, submit your request with your email address, and they'll send you a message to let you know if your request has been approved and added to their database.
"Carrie" and "John" were approved and added to my cart right away, but I decided to add a little extra flair to the buffet at our back deck Fourth of July fête by customizing additional bottles that read "Happy 4th" and "Cheers." A couple of hours later, I got my emailed approval and ordered my box of fully customized Coke bottles.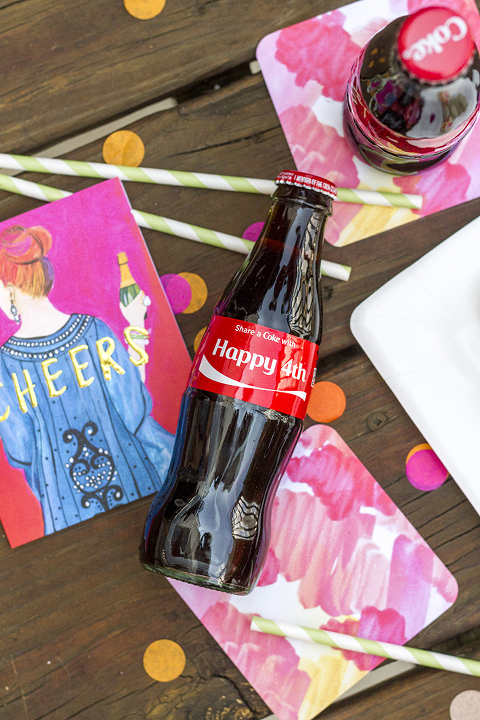 Three Tips For Hosting A Modern Fourth Of July Celebration
Freshen up the traditional Fourth of July color palette by substituting bright red with pops of magenta or fuchsia. I even added a bit of chartreuse and orange just because I wanted to really break away from the norm. I challenge you to do the same if red, white and blue aren't your go-to colors of choice!
If, like us, you'll be watching fireworks from home this year, have a box of confetti on hand to toss into the air come finale time. It's an easy way to add to the moment without having to fight the traffic and crowds.
Have lots of goodies (think: tasty macarons, a bowl of kettle cooked potato chips and, of course, Coca-Cola) on hand so that the party can last well after dark.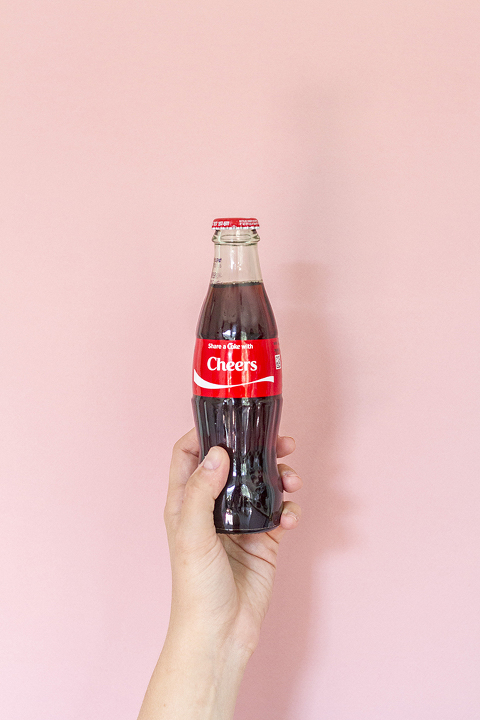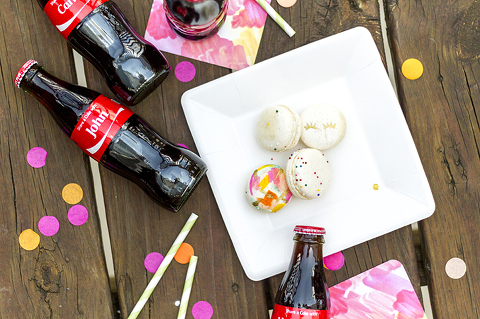 All in all, thanks to this new facet of the Share A Coke campaign, there are so many fun and creative ways to incorporate custom-ordered Coke bottles into our celebrations in order to make them extra special—wouldn't they be just adorable as wedding favors or groomsmen gifts? I, for one, can't wait to crack open our DIY designed-online bottles come the Fourth, and I invite you to do the same! Purchase 8-ounce glass bottles for your own event by visiting Shareacoke.com. If you do, don't forget to share and tag @dreamgreendiy and use the hashtag #shareacoke for the chance to be featured. Cheers!
Big thanks to Ashley, of Sugar & Cloth, for sending me these gorgeous hand-embellished macarons! They were the perfect inspiration for my avant garde Fourth of July color scheme.

P.S. There's still time to enter to win a piece of large scale art, care of Minted. Click through to the giveaway here.