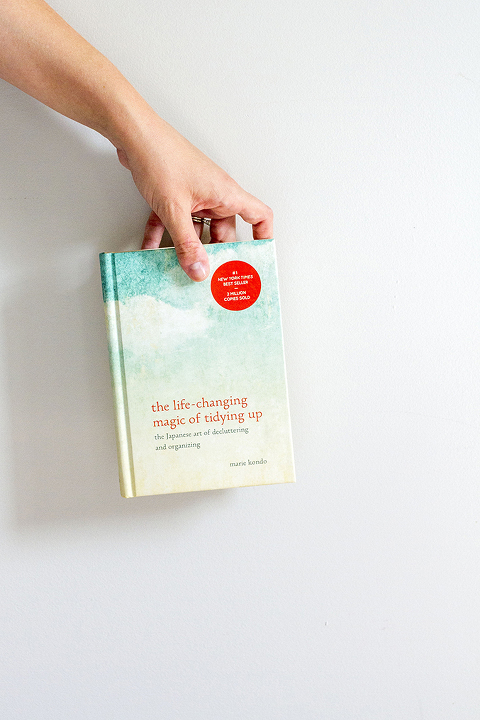 It's certainly no secret that I'm a (big, big!) fan of Marie Kondo's truly life-changing book, The Life-Changing Magic Of Tidying Up. I've told everyone and their dentist about this incredible little book, and am more than happy to sing its praises to you here on the blog. In all honesty, I haven't even finished the book, but it floats from nightstand to coffee table in our house, and I devour it one chapter at a time, soaking up each brilliant nugget of advice as I go. I'm taking my time with it because it is a lot to digest, but I can truly say, without a doubt that I will never be the same since reading this book. No exaggeration. See why in the details below.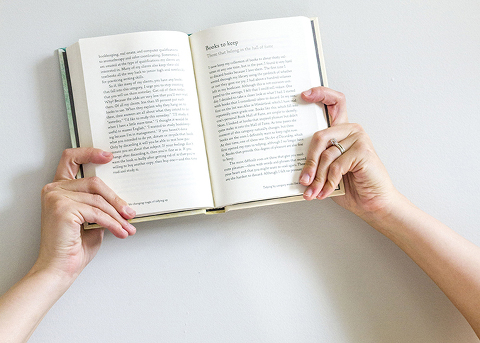 WHO SHOULD READ IT
Of course, if you are feeling overrun by your belongings and need a helping hand in getting it under control, this book is for you. But I specifically want to talk to those of you who think that your home is already plenty tidy and that you don't need this book. I implore you to rethink your stance. I am more than a little OCD when it comes to our home and although you'll hardly ever see anything out of place, since reading this book, I've realized that I'm an odd sort of conundrum: the clean freak hoarder. My sister has been teasing me for years (nay, my entire life) that I make frivolous purchases and keep too many unnecessary things, but I don't think I ever took her digs to heart until this book revealed to me the error in my ways.
THE TAKEAWAY
Since reading Marie's compassionate yet ironclad advice about letting go of things that I don't really need (think: excess receipts, childhood mementos, books, extra linens, etc.), I've stopping buying as much and take more care in organizing the things we already own. I've been more willing to impulsively purge rather than purchase, and that shift in my mentality has resulted in a home that is cleaner, more livable and more full of things we love rather than simply those items that I've been dragging around for posterity's sake.
FAVORITE TIP
I'm still pretty partial to Marie's advice on folding and putting away clothes. She puts it in such a thoughtful way that makes me want to really take care of my belongings. You can read more about that, plus see her method for folding socks here in my How To Tidy Your Sock Drawer post from earlier this month.
If you've read (or plan to read) the book, be sure to leave your own review in the comments when you're finished! And don't forget to tag us in your social shares and use the hashtag #DGDonmycoffeetable for a chance to be featured. Up next? Paper to Petal: 75 Whimsical Paper Flowers to Craft by Hand, by Rebecca Thuss.