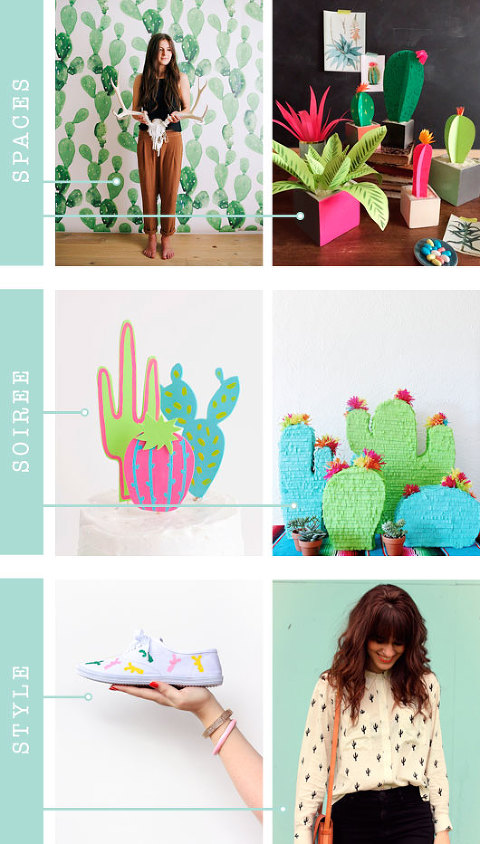 Spaces: Anewall Décor | The House That Lars Built
Soirée: Tell Love & Chocolate | Fabric Paper Glue
Style: The Crafted Life | The Moptop
Topping the trends as of late is quite an unlikely character: the prickly, pokey cactus. If you think about it, this plant should be the very last thing that we creatives go "ga-ga" over, but cacti have slowly but surely stolen our hearts, one spine at a time. I don't mind admitting that I, myself, am quite taken with the funny silhouette and pretty green hue of this desert native, and happily, I'm not the only one. Click those links above for all sorts of pin-worthy projects that feed into your own infatuation with cacti, whether you're looking to add it to your home, party or wardrobe.
Oh, and speaking of, my pal Rachel posted her own cactus-centered round up yesterday over on her blog, The Crafted Life! If you're looking for even more inspiration, hop over to her site now, and be prepared to soak up all the needled projects you could ever hope for.
Get more inspiration on Pinterest